Urgent Action Needed To Continue UK Fintech Success
07.23.2020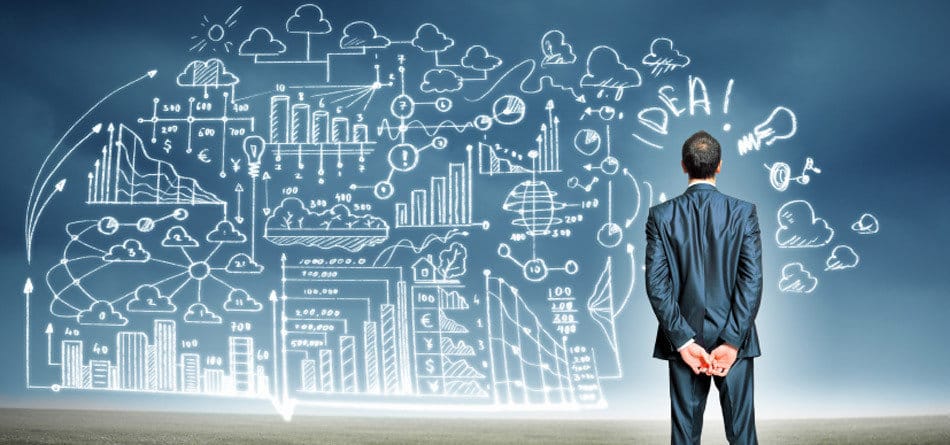 A new report by the City of London Corporation and Innovate Finance, published today, takes an in depth look at the global FinTech market and sets out important action needed to support the next stage of the sector's development in the UK.
UK FinTech Report: Moving Mountains and Moving Mainstream – international perspectives to shape the UK FinTech landscape identifies best practice from comparable international markets and develops specific considerations for the next stage of innovation in the UK financial services sector.
In doing so, it looks at the changes needed to enhance the sector's performance and to shape a more cohesive and inclusive financial services system, which will support the post-pandemic global economic recovery.
#Fintech has been a brilliant 🇬🇧 success story, and has huge potential to provide us with a vital source of future economic growth post-pandemic. We've worked with @InnFin and @EY_UKI to frame the debate on where we go from here. Read more👇https://t.co/Pe5M8otZ2z

— Catherine McGuinness (@City_McGuinness) July 23, 2020
The report outlines six key considerations for government to support the sector (further details in notes to editors):
A leading scale-up ecosystem: support FinTechs in scaling, promoting greater competition and wider-reaching innovation in financial services
Globally leading FinTech talent: provide FinTechs with improved access to the world-class talent they need to grow
A network of vibrant regional clusters: Support development of broad, diverse and unique regional clusters across the country
Targeted approach to inbound and outbound FinTech: make the UK the destination of choice for overseas FinTechs and support UK FinTechs in scaling
Integrated national digital agenda: build an integrated, cross-sector approach to digital, underpinned by world-class public infrastructure to accelerate financial services innovation
Deep and diverse sources of demand: raise consumer, SME, corporate and government awareness and education to support safe access to innovative services
The report comes after the launch this week of HM Treasury's independent review of UK FinTech. Ron Kalifa will chair the review and the City of London Corporation and Innovate Finance will form the secretariat.
The City of London Corporation has also provided funding to Innovate Finance to support their COVID-19 response.
The UK was the second-biggest destination for fintech investment after the US in 2019, with total capital raised up 38% to a record $4.9bn.
Catherine McGuinness, Policy Chair at the City of London Corporation said:
"Throughout the current pandemic we have seen an acceleration in demand for digital transformation across financial services.
"The development of FinTech in the UK has been a huge success story. So as we look to support the recovery of the global economy, the time is now right for us to focus on how we can continue to provide the solutions that businesses and consumers require.
"By doing so, we will enhance our world-leading reputation for innovation and remain a top destination for FinTech investment.
"I hope that this report provides those working on and around the review with valuable international context to help guide our strategy forwards, and I look forward to discussing these ideas in the months to come."
A new report released today by @innfin and @cityoflondon

🗣️'One of the key strengths of the UK sector is its
ability to adapt and innovate to meet challenges and seize
new opportunities' @ccrosswell CEO @InnFin

Read the full report: https://t.co/1WI9CG6Xj4 pic.twitter.com/pAnq70czkG

— Innovate Finance (@InnFin) July 23, 2020
Charlotte Crosswell, CEO of Innovate Finance said:
"The importance of innovation and progress in financial services has never been more apparent than now. FinTech has become one of the fastest growing sectors in the UK, and it has a vital role to play in our economic recovery from the pandemic crisis.
"We have the opportunity to build on our success, and this report gives us valuable insights into various markets around the world who are going through similar change. We can learn from them, take stock of the best we have and ensure that we are using all the tools we have at our disposal to drive excellence and innovation in our own market."
Ron Kalifa, Chair of the independent Review of UK FinTech said:
"Tech based solutions in financial services have experienced wide scale adoption in the UK. For this activity to continue to translate into economic growth, we need to ensure our start-ups can scale up, expand internationally and level up the whole country.
"I am grateful to the City Corporation, Innovate Finance and EY for the important work undertaken to deliver this report. It provides essential insight into leading best practices across other influential markets and a helpful baseline to inform the independent Review into UK FinTech."
Source: City Corporation