This Week In NYC and Chicago: Whiskey, Wine, and Brews
03.07.2012
Pick your poison, choose an event, and sign yourself up for this week's best whiskey, wine, and beer tastings in New York and Chicago.
NEW YORK

Whiskey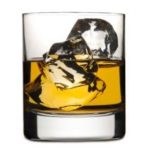 Wednesday, 3/7: Bourbon & BBQ at Hill Country. A newly-released bourbon launches at this beloved down-home restaurant in Flatiron. What better way to wash down ribs and brisket than with flowing samples of whiskey and bourbon? 6:30 p.m., call 212-924-6999 to reserve. $75 per person.
Thursday, 3/8: Whiskey & Women at Lani Kai. This cocktail party raises funds for Bottomless Closet, a nonprofit that supports disadvantaged women through career guidance and comprehensive programs. 6:00 p.m., $8 per cocktail. No reservation needed. 525 Broome Street.
……………………….
Wine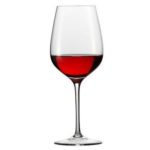 Through March: Wine Pairing with 3-Course Tasting Menu at Bistro Lamazou. A new Gramercy brasserie, rated in the 2012 Michelin Guide, combines a Mediterranean menu with Moroccan and Tunisian wines. Every evening in March; $55 per person. Call 212-481-8550 to reserve.
Thursday, 3/8: Bordeaux Right Bank Wine Tasting at the French Consulate. The Wine Enthusiast hosts this event, which raises funds for an HIV/AIDS nonprofit. Ten of the Bordeaux region's wineries are participating for a total of over 30 different wines available to try. 5 p.m. to 7 p.m.; $120 per person, $200 per pair. Register online.
……………………….
Beer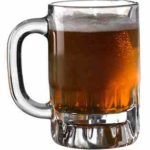 Thursday, 3/8: Long Trail Brewing Night at Pony Bar. This Vermont brewery brings its creations to New York: expect a sampling of year-round, seasonal, and special brews (Coffee Stout, anyone?). 6 p.m.; no charge for entry, no reservation needed.
Saturday, 3/10: Homebrewer's Brunch at Taproom 307. For $20, homebrewers–and homebrew lovers–gather to share and enjoy each others beers, voting for the best brew at 3 p.m. To bring your own brew, e-mail hayley@taproom307.com. 11:30 a.m. to 3:30 p.m.; no reservation needed.
……………………….……………………….
CHICAGO
Whiskey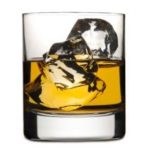 Weekly whiskey specials at Delilah's. 400–yes, four hundred–whiskies grace the menu at this bar, and every day, one particular brand is featured for $2 or $3 per shot. This week, check out Old Crow Reserve, Bushmills, Maker's Mark, and Four Roses, all highlighted specials. 2771 North Lincoln Avenue.
Friday, 3/9: Power Hour Friday at Faith & Whiskey. Starting at 8:30 p.m., this whiskey bar features $10 pitchers and $4 shots, all of which, naturally will lead to more of the same. 1365 W. Fullerton Avenue.
……………………….
Wine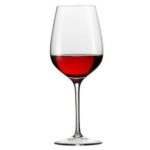 Thursday, 3/8: Tapas & Wine at Era of Elegance. Spanish wines and tapas are the main headliner at this event, featuring five dishes and paired wines. Bonus: a live flamenco guitarist will be there to make the evening even livelier. 7 p.m. to 9 p.m., $25 per person. Register online.
Friday, 3/9: Wine and Rock & Roll at the Signature Room. Who says wine has to be stuffy? This event, high above the city at 1100 feet, partners up with 97.1 FM, which provides a high-octane soundtrack to accompany the clink of glasses and bottles. 6 p.m. to 9 p.m., $75 per person. Call 312-280-0472 to register.
……………………….
Beer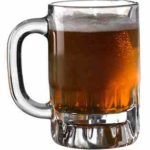 Thursday, 3/8: Binny's Beer Social at South Loop Tasting Room. Huge beer event alert! Nine breweries will descend upon this venue to show off their best beer creations. There's a minimal, yet-to-be-determined fee, but it will only be for the cost of your first beer. 6 p.m. to 8 p.m., at 1132 South Jefferson, inside Binny's Beverage Depot. No reservation required.
Thursday, 3/8: Irish vs. American Stout at Mrs. Murphy & Sons Irish Bistro. With St. Patty's Day looming large, get started this week with a mini-international stout showdown. The food at this bistro is said to be delicious, too: check out their contemporary Irish cuisine in a traditional setting. 7 p.m. to 9 p.m., $10 per person. Register online.