This Weekend In New York
03.29.2012
Sure, it's forecasted to rain, but don't let that put a damper on your plans. This weekend, Manhattan has Louisiana's Dr. John cranking out the blues, Wyclef John at City Winery, and…Depeche Mode? When it rains, it does indeed pour.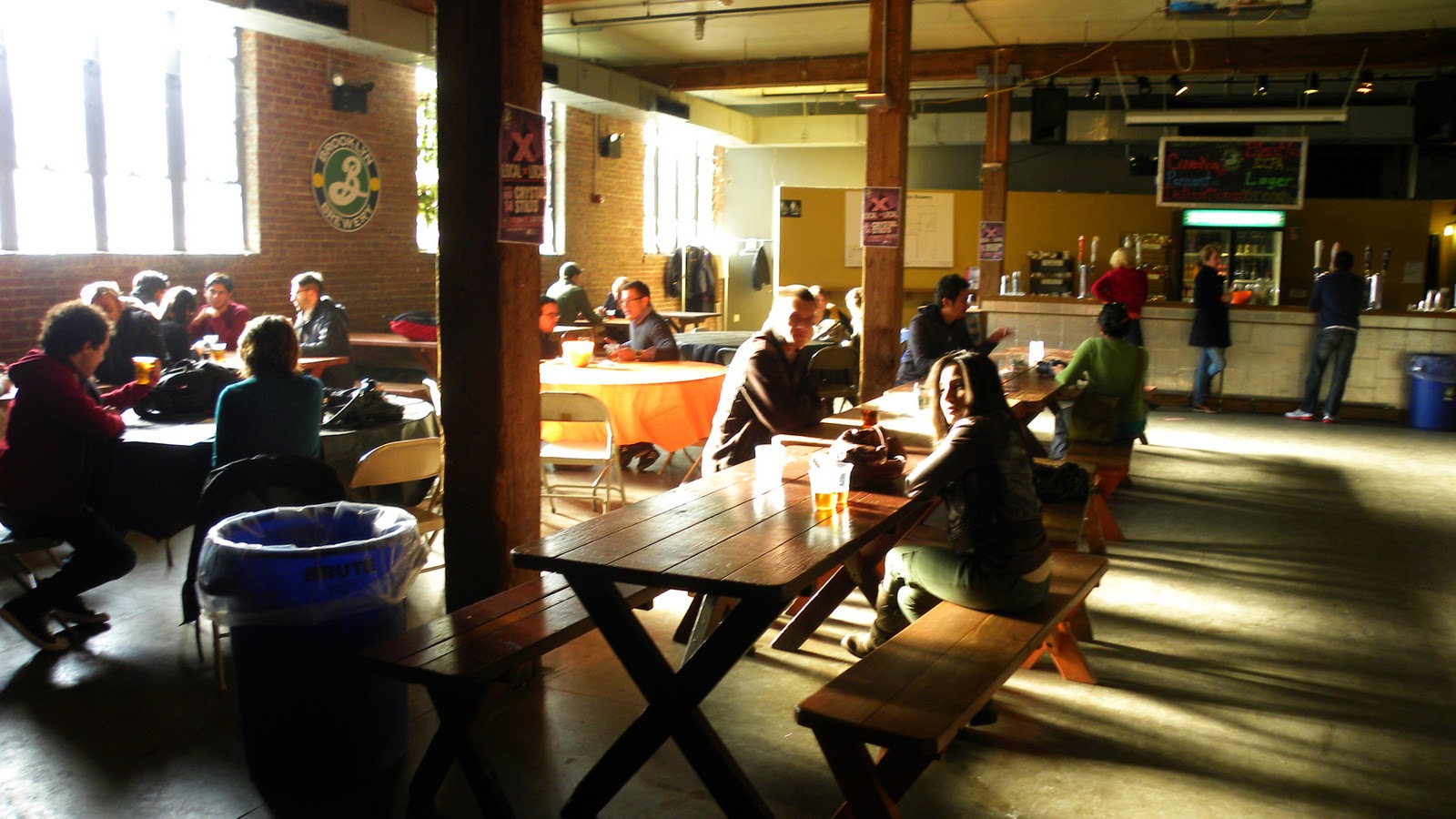 A meeting of the stomachs: Brooklyn's best food comes to its biggest brewery this Sunday.
1. SmorgasBrewery at Brooklyn Brewery. With locally brewed beer comes local food, and every Sunday, that's exactly what happens at Brooklyn Brewery: Williamsburg's finest food purveyors come inside, spread their wares, and give new meaning to the word "pairing". Check out Porchetta's pig-centric foods, S'More Bakery's sweets (have a dessert with Brooklyn Brewery's swarthy Cuvee Noir stout), Brooklyn Bean Company's lamb chili, and more. Runs from noon to 5 p.m. in the brewery's main tasting room. 79th North 11th St., Williamsburg.
2. Dr. John at BAM. From March 29 to March 31, the legendary New Orleans blues pianist and Rock & Roll Hall of Famer comes to Brooklyn Academy of Music for a weekend of rollicking tribute to Louis Armstrong, that other New Orleans native. The Doctor will be accompanied onstage by jazz, blues, and rock greats such as trumpeter Roy Hargrove, crooner Rickie Lee Jones, and–naturally–The Blind Boys of Alabama. Tickets start at $20; purchase tickets online. Shows begin every evening at 8 p.m. BAM Gilman Opera House, 30 Lafayette Avenue, Brooklyn.
3. Stone Brewery Tasting at Rattle & Hum. This brewery-lovin' bar in Murray Hill often plays host to craft brewers and massive events like autumn's Craft Beer Week. This Sunday, March 31, San Diego's Stone Brewery comes to show off creations such as their well-known Stone Pale Ale and Stone IPA, and Arrogant Bastart Ale, along with new special releases such as their Stone Old Guardian Barley Wine, which just debuted this past February 13. While you're at Rattle & Hum, make sure to take advantage of their delicious menu of well-made bar food: wings and burger sliders here are never simply just that. Runs from 7:00 to 9:00 p.m. on Sunday, March 31. Rattle & Hum, 14 East 33rd Street.
4. Wyclef John plays City Winery (and releases a bottle of his own wine). Ahead of releasing his latest album, titled "Feel Good Music", the former Fugee comes to SoHo on March 31 to give an acoustic performance of not only his latest songs, but also hits from past solo albums (expect a killer take on Pink Floyd's "Wish You Were Here"). Purchasing a VIP package will get you perks beyond prime seating and a meet-and-greet, too: instead of just the usual booze, you'll receive a signed bottle of Wyclef's Special Reserve Wine, made and aged at City Winery's cellar. $55 per ticket; purchase tickets online. Show runs from 7:00 to 9:00 p.m. on March 31 only. City Winery, 155 Varick Street.
5. Sunrise Release Party at Cielo. This now-legendary spot will be hosted by owner Nicolas Matar this Saturday to celebrate the release of their latest annual compilation of mixed-artist house beats. Hailed every year as a beautifully blended set of picks by the Ibiza and London-bred DJ, the 2012 album can be expected to be just as groovily gorgeous. Purchase your tickets online. From 10:00 p.m. to 4:00 a.m. this Saturday, March 31. Cielo, 18 Little West 12th Street.
6. Depeche Mode Party at Le Poisson Rouge. Get your 80s on at the Lower East Side's Le Poisson Rouge, where DJ Shred and DJ Shrunt are set to spin an entire's night worth of tracks from the New Wave giants from England. With 48 Number One Hits in the UK and a fair number of chart-toppers stateside, filling a whole evening with their tunes shouldn't be a problem. $15 admission at the door. From 10:30 p.m. to 4:00 a.m. on Saturday, March 31. Le Poisson Rouge, 158 Bleecker Street.