Winter in the City
01.23.2015
By May Zhee Lim, Markets Media Life Correspondent
Don't let frosty temperatures and a little snow keep you indoors until April! To lure New Yorkers out of their apartments, Bryant Park is hosting its first ever Winter Carnival next weekend. The carnival packs some of the most cherished activities of the season into two days, from free curling lessons and hockey shoot outs to warm boozy drinks served in a heated area. The ice skating rink will be open as usual.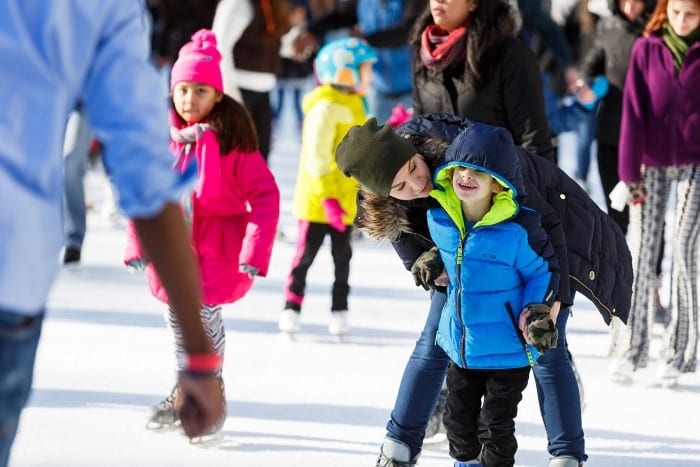 Going along with its wintery theme, you can play ping pong on state-of-the-art tables at Frozen Fingers Open Tables, which culminates in a doubles tournament on Saturday, or take lessons from professional jugglers at Frozen Fingers Juggling. Try your hand at Ice Golf to see if mini golf is just as fun on ice, and win a FastPass to the rink when you make a hole-in-one. On both days, the Drilling Company–they performed Shakespeare on-site over summer–will put on a series of entertaining short plays by veteran writers about climate change and global warming. The Outdoor Winter Brew House will be selling warm foods, craft beer, spiked hot drinks, and–lest anyone forgets–hot chocolate all day.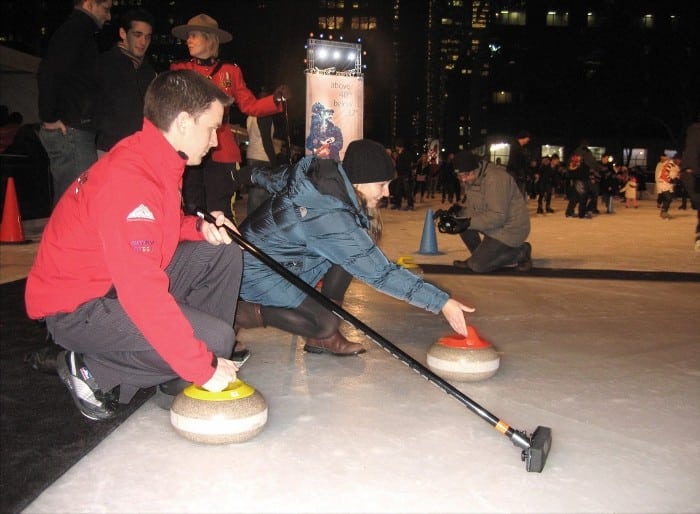 If all else fails, you can forget it's winter for a while, throw on your summer clothes (or accessories), and hit the ice on Summer Skate Night. Costumes are encouraged for the event, and classic summer tunes will make you forget the cold in no time. The event wraps up with Silent Disco, a free outdoor dance party where participants dance to music provided through headphones rather than a sound system. This may confuse onlookers a little, but that's part of the fun. There's also a kids version happening a little earlier in the day.
For a full schedule of events, click here.
Images via Bryant Park