30 Leaders Join Socio-Economic Taskforce
03.23.2021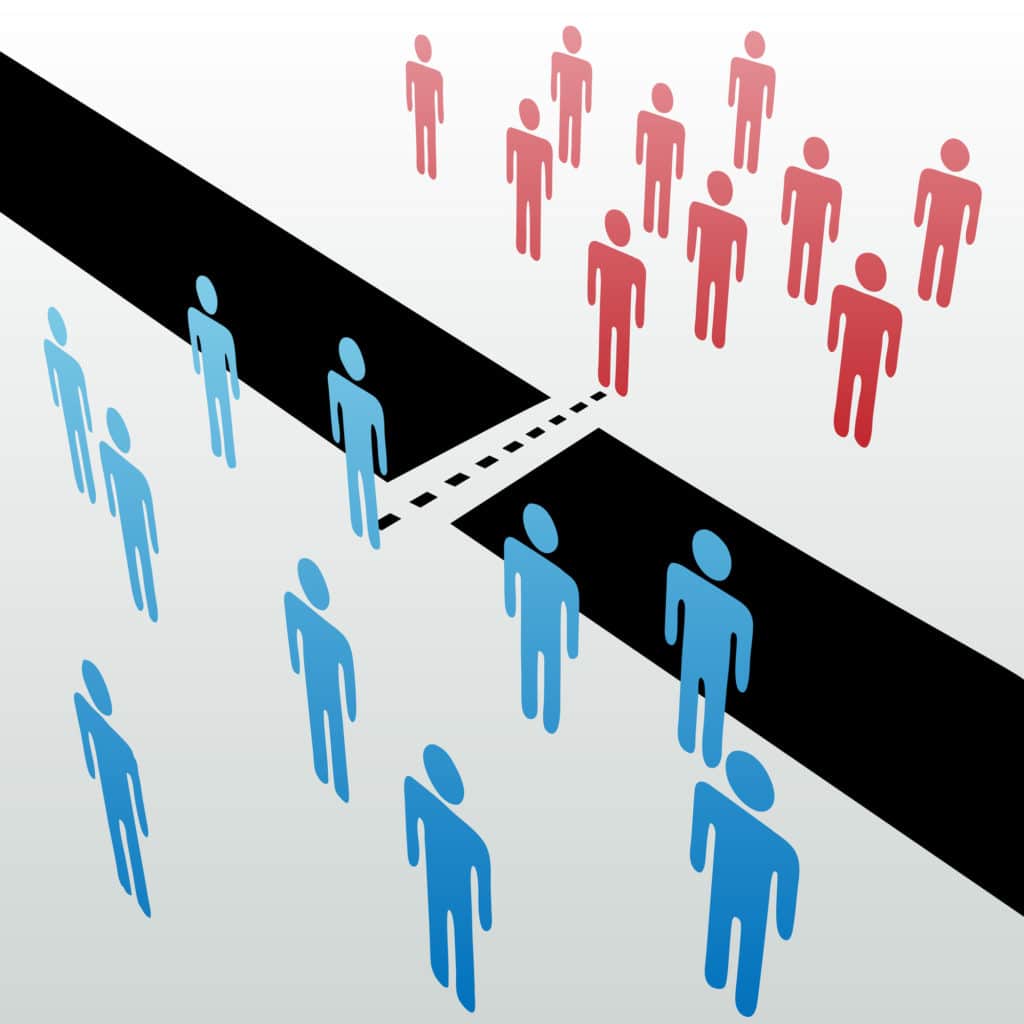 A group of 30 cross-sector leaders from the financial and professional services industry have today (22nd March) been appointed to the independent socio-economic taskforce, recently launched by HM Treasury and BEIS and run by City of London Corporation.
The taskforce, drawn from businesses, sector bodies and regulators aims to boost socio-economic diversity at senior levels across the UK. The new taskforce members come from different subsectors, regions and backgrounds. They will be joined by six observers who will also be attending the high-profile taskforce meetings.
The group's mission is to challenge the lack of career progression for those coming from non-professional backgrounds and to explore the intersections with other protected characteristics, including gender and race.
.@cityoflondon have been commissioned by @beisgovuk and @hmtreasury to lead a #taskforce to improve socio-economic diversity at senior levels in UK FPS. I am proud to chair this taskforce and delighted to have the support of a great group of individuals.https://t.co/KFHcNapWGk

— Catherine McGuinness (@City_McGuinness) March 22, 2021
Research from the Bridge Group recently showed that 89% of senior roles in financial services were occupied by people from professional backgrounds (defined by parental occupation at 14) – nearly three times the UK working population, with those from lower socio-economic backgrounds taking 25% longer to progress. This gap could not be explained by performance and increased to 32% for people from those backgrounds who also identified as black.
The taskforce's work comes as the UK is set to emerge shortly from COVID-19 lockdown restrictions, with unemployment at its highest rate for almost five years. Businesses must seize the opportunity not only to ensure equal access to the sector for everyone, but importantly to retain high performing talent, through fair and equitable progress.
Each member of the taskforce shares the same vision for equity of progression – where high performance is valued over 'fit and polish'.
Their tasks include:
informing – shaping the taskforce's work
influencing – raising awareness of the need to address socio-economic diversity and showcasing case studies of lived experiences
improving – boosting socio-economic diversity at senior levels within their own organisations and beyond
Taskforce Chair and Policy Chair at the City of London Corporation, Catherine McGuinness, said:
"We are delighted to have the support of a great group of individuals, whose experience and knowledge will be vital to making the taskforce's work a success.
"This is a unique opportunity to redress how the financial and professional services sector supports talent from diverse backgrounds, providing equal opportunities for everyone, regardless of their socio-economic status to get ahead. Through a sustained commitment, the taskforce will make a real difference in creating meaningful and lasting change."
John Glen, Economic Secretary to the Treasury, said:
"We must tackle the socioeconomic barriers that still prevent talented people from reaching their potential. It's not just right for society, it's right for our firms, who will benefit through greater diversity of thought and experience in their leadership teams. I am confident this taskforce will inspire the solutions and commitments from management teams that we need to deliver meaningful change."
To achieve this, the taskforce will address three areas:
Lead an industry consultation on how government, regulators and sector bodies can incentivise firms to take action to improve socio-economic diversity;
Create a membership body/peer network for financial services, focused on progression. This offers an opportunity where employers can benchmark against each other and share best practice on delivering socio-economic diversity at senior levels;
Produce a productivity analysis, to build the business case for increasing socio-economic diversity at senior levels in financial and professional services.
The taskforce itself is formed of a diverse group of members which is crucial in setting an example for others, both in financial and professional services and more broadly.
Gerry Grimstone, Minister for Investment, said:
"This Government is acting to support talent irrespective of background to strengthen the leadership and competitiveness of the financial services industry in the UK.
"People with diverse experiences and backgrounds bring fresh perspectives and creative solutions to problems, and this is vital to success in any sector.
"I look forward to working closely with the taskforce to further strengthen the City of London and its global reputation by promoting inclusion and merit across the industry."
Full list of Taskforce Members (in alphabetical order)
Sarah Atkinson, Chief Executive at Social Mobility Foundation
Suneel Bakhshi, President & CEO at Mizuho International
Michael Barrington-Hibbert, CEO and Managing Partner at Barrington-Hibbert Associates
Clare Black, Director of Corporate Affairs & Communications at Innovate Finance
Euan Blair, CEO at Multiverse
Stephanie Boyce, President-elect at The Law Society
Yvonne Braun, Director of Policy, Long Term Savings and Protection at Association of British Insurers (ABI)
Sarah Breeden, Executive Director for the UK Deposit Takers Supervision at Bank of England (Observer)
Yasmine Chinwala, Partner at New Financial
John Collins, Chief Legal & Regulatory Officer at Santander
Chris Cummings, CEO at The Investment Association
Sian Fisher, CEO at Chartered Insurance Institute
Tracy Garrad, CEO at AXA Health
Mark Hoban, Chair at Financial Services Skills Commission
Richard Iferenta, Vice Chair & Partner, at KPMG
Michael Izza, CEO at ICAEW (Observer)
Rupal Kantaria, Partner at Oliver Wyman
Mandy Kirby, Chief Strategist at City Hive
Dan Maguire, CEO at LCH Group and Group Head of Post Trade London Stock Exchange Group
Stephen Mann, CEO at Institute and Faculty of Actuaries
Barry Matthews, SVP General Counsel (UK & EMEA), Meggitt PLC, Founder of SMBP and SRA Board Member of Solicitors Regulation Authority (SRA) (Observer)
Dipi McKernan, Head of First Line Risk and Regulatory Solutions at Fidelity International
Nik Miller, CEO at Bridge Group
Sheldon Mills, Executive Director of Consumers and Competition at Financial Conduct Authority (Observer)
Georgina Philippou, Senior Advisor at FCA
Ulla Pitha, Chief of Staff & Head of Strategy at State Street Global Advisors and Diversity Project nominee
Philip Quirk, General Counsel for Morgan Stanley Investment Management and the International General Counsel covering EMEA, APAC and Japan
Emma Reynolds, Managing Director at TheCityUK
Peter Scott, EMEA Managing Partner at Norton Rose Fulbright
David Styles, Director Corporate Governance and Stewardship at Financial Reporting Council (FRC) (Observer)
Chris Turpin, Global Director of Corporate Development and MD EMEA at First Sentier Investments (Financial Services Skills Commission representative)
Louise Watkins, MD, Head of Enterprise Risk (EMEA) at Blackrock
Jon Whitehouse, Group Head of Government Relations at Barclays
Liz Williams, CEO at FutureDotNow
Chris Woolard, Incoming EY Financial Services Partner and Chair of EY's Global Regulatory Network EY
Further information on the Taskforce
Full membership of the taskforce will be finalised in due course. It will be supported by PwC, Deloitte and MyKindaFuture. The City of London Corporation will report back on the findings of the taskforce by November 2022, with the first formal meeting due to take place in May 2021.
www.cityoflondon.gov.uk/whogetsahead
Diversity of the taskforce ( Advisory Board and Taskforce members):
18% identifying as BAME
50% female
41% from non-professional backgrounds (defined by parental occupation at 14)
Source: City of London Corporation.