5 Things to Do in NYC This Weekend
05.01.2015
The first day of May is here, and it's too good of a weekend to spend cooped up indoors. Here's a guide to what's in store this weekend for New Yorkers:
Celebrate the opening of the museum's new location in the Meatpacking District with a whole Saturday of outdoor art, performances, and other activities like karaoke and map-making. Museum admission is free on a first-come-first-serve basis. This is your chance to check out the Renzo Piano-designed building that's been generating quite a bit of buzz in the art world.
99 Gansevoort Street, New York
2. Independent Bookstore Day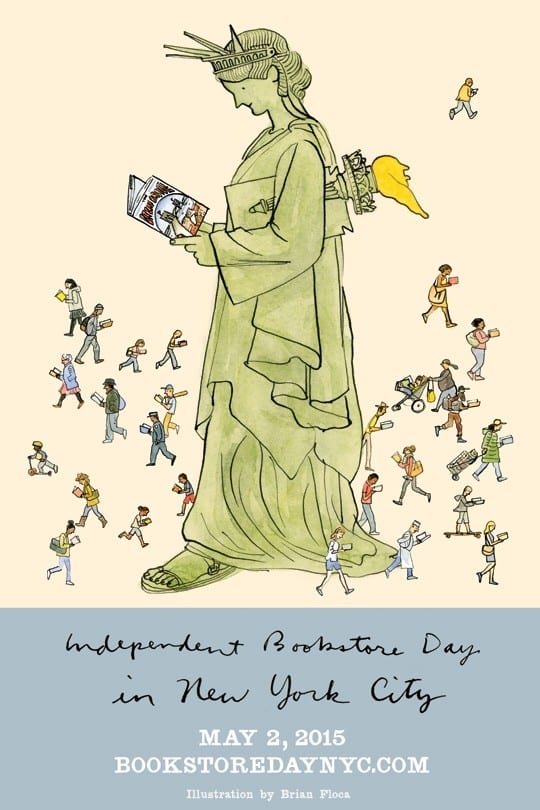 When you're in the capital of indie bookstores, you have to make the most of this day. Channel your inner bookworm and head on to your favorite local bookstore for readings, giveaways, parties, and free celebratory champagne!
Click here for a list of participating stores. Multiple locations.
They're back! Arguably some of the best food trucks in the city (just look at the amount of Vendy awards they've won) return to the Red Hook Ball Fields tomorrow and will be in operation every weekend. Authentic and delicious Latin American food isn't too far away.
Clinton St & Bay St, Brooklyn, NY
4. Watch the Kentucky Derby
Neither is the annual Kentucky Derby, which starts at 4p.m. tomorrow. Click here and here for a list of bars and restaurants in the city that'll let you watch the races and serve up some Southern-inspired cocktails.
5. Cherry Blossom Festival at Randall's Island
This weekend is the perfect time to view cherry blossoms, which are blooming right now. If you missed Brooklyn Botanic Garden's Sakura Matsuri, there's still the Cherry Blossom Festival at Randall's Island happening tomorrow from 11 to 3. You can fly kites, get your face painted, and watch the release of butterflies at 1.
20 Randall's Island Park, New York
Featured photo via Flickr/Harold Navarro