[American] Flatbreads for the Locavore in You
11.20.2013
The Tribeca Hearth branch of American Flatbread has arrived at 205 Hudson St.
The newest tenant in Tribeca is anything but local, but that's not to say that their food isn't. This Vermont native has been coaxed out of its crunchy native habitat in order to bring NYers healthy, local dining and a bar to match. Their mission is to highlight the bounty of the harvest, by providing deliciously nutritious cuisine while also giving back to the community they serve.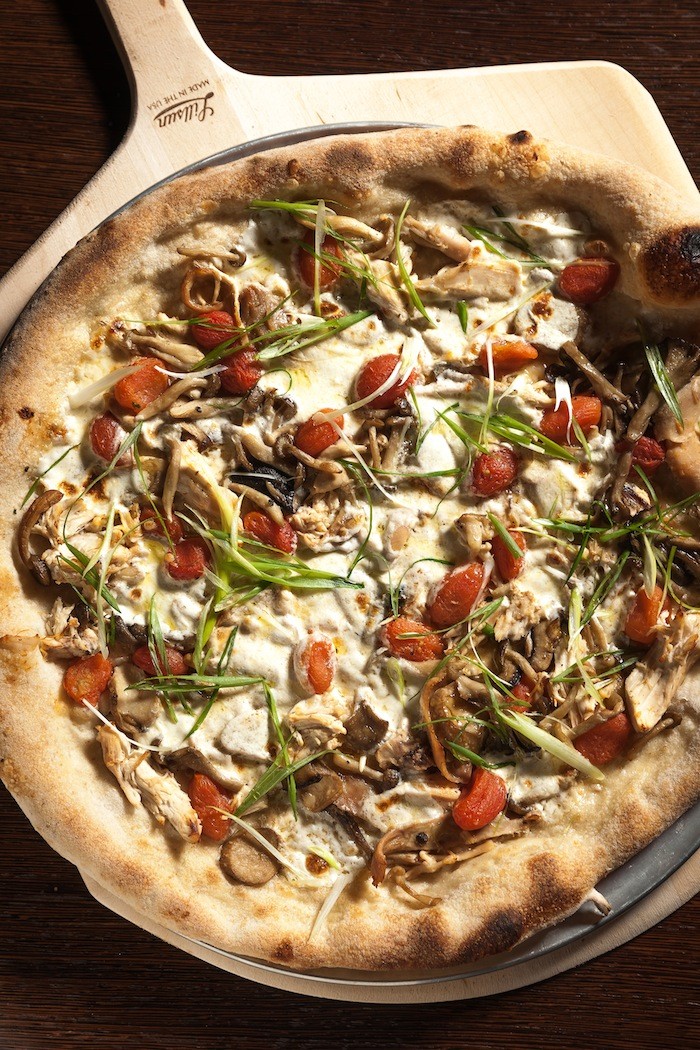 The flatbreads all come out of a central earthen oven similar to how our ancestors cooked, that was made from scratch with all natural materials (sticks, dirt, wood, etc.), imported from Vermont by owner George Schenck. All the ingredients are inline with the founding philosophy of the restaurant which is organic and local. Along the walls you'll find Schenck's own artwork evangelizing his philosophy and spreading the good word. George Schenck is very hands on to make sure that American flatbread remains true to it's Vermont roots.
Much of the menu items are sourced from Lancaster Farm Fresh, a non-profit farmers co-op and logistics hub for over 100 small farms in Pennsylvania. They also get their produce from numerous small farms in New York and New Jersey, as well as artisan goods from regional producers including Narragansett Creamery, Ocean Approved of Maine, and Blue Marble Ice Cream of NYC.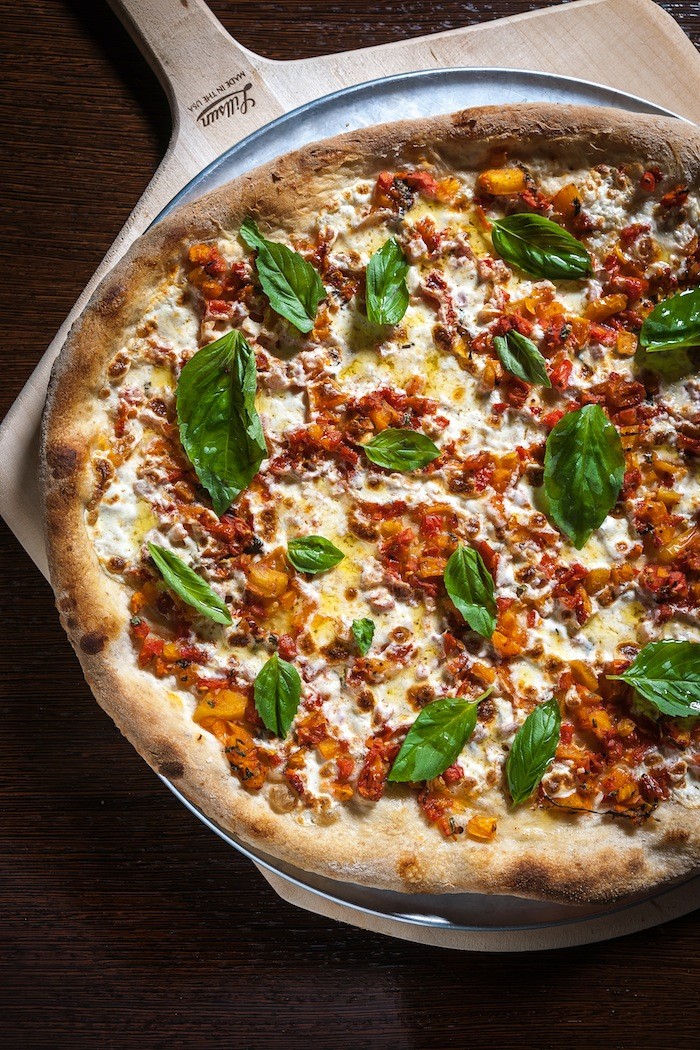 The menu includes seasonal items such as The Pear Bread, which is Chef Ben Dawson's favorite, that he describes as his "flatbread interpretation of enjoying a fruit and cheese board with a drink." The Pear Bread is made from Vermont Blue in the Bayley Hazen and Bartlett pears from Lancaster Farms in Pennsylvania. The Pears are poached in red wine and spiced with cinnamon and cloves, and the bread is finished with local honey, toasted pecans, and baby arugula. The Vermont Sausage pizza, which is a menu staple, is made of organic and nitrate free pork, pure maple syrup, and mushrooms from the Pennsylvania farm.
If you're not in the mood for lunch or dinner, come in after work (or after Spin at the nearby SoulCycle) for AF's amazing craft beer selection, including Vermont native Long Trail Ale, and organic spirits. That's right, they have a small batch of artisanal tequila and organic vodka! You know it's good for you. Stop in and experience some of the best organic and local food and drinks in Tribeca.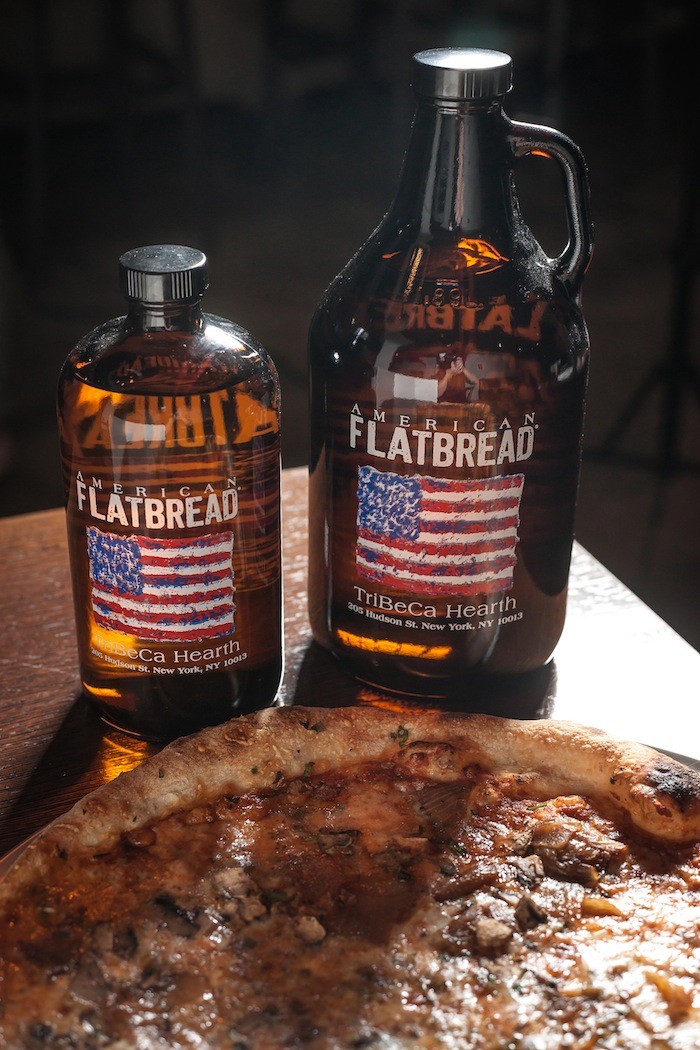 Markets Media is holding their Global Markets Summit on Thursday, November 21st at the TriBeCa Rooftop, where lunch will be hosted at American Flatbread.