By Shannon Ostrowsky, Markets Media Lifestyle correspondent
It's normally the year-round sunshine, Hollywood, and beaches that attract visitors to the Golden State. This weekend, Carpinteria, California will host the 28 Annual California Avocado Festival, a three-day community gathering centered on peace, love, and, naturally, guacamole.
Santa Barbara County, home of Carpinteria, is the third largest producer of avocados in North America. So in 1986, when a group of community leaders joined together to brainstorm ideas to create an ongoing weekend event that would benefit the fundraising efforts of local non-profits, the inception of an avocado festival was a no-brainer. Attendance is expected to reach close to 100,000 during the weekend, which means incredible exposure for the over 40 non-profit groups that will be featured.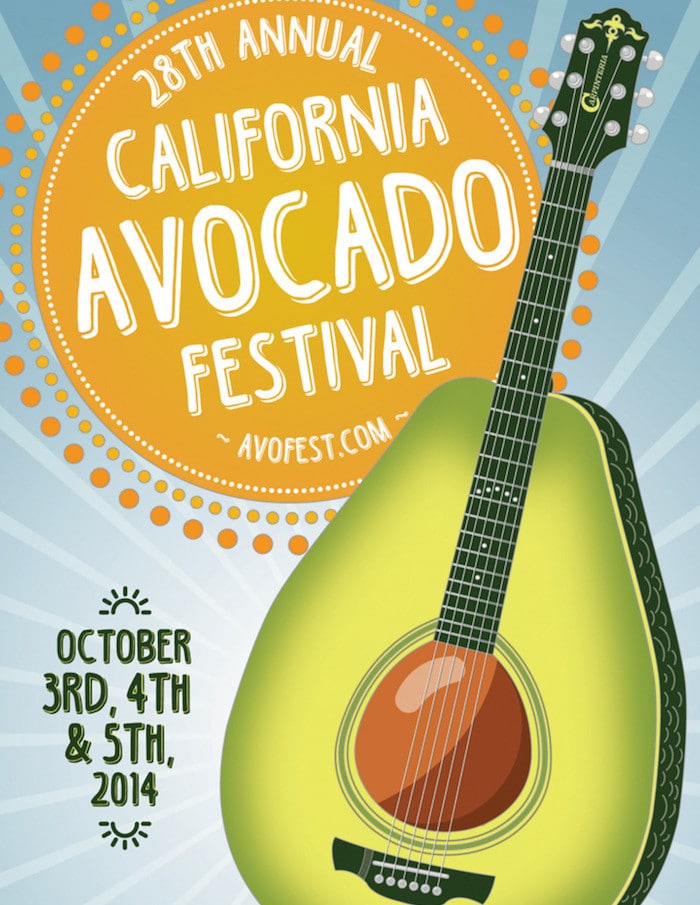 This free, beachfront festival hosts exciting guacamole inspired events and a music line-up that will be out of this world. Arizona graphic designer, Charles West, was inspired by the rockin' music this year and centered the 2014 poster on a guitar—an avocado guitar that is (interesting enough, he isn't the biggest avocado fan). As one of the largest free music festivals in California, guac and tunes will go hand-in-hand with over 75 acts on four separate stages (you can check out the line-up either on the Avocado Fest website or their Facebook page).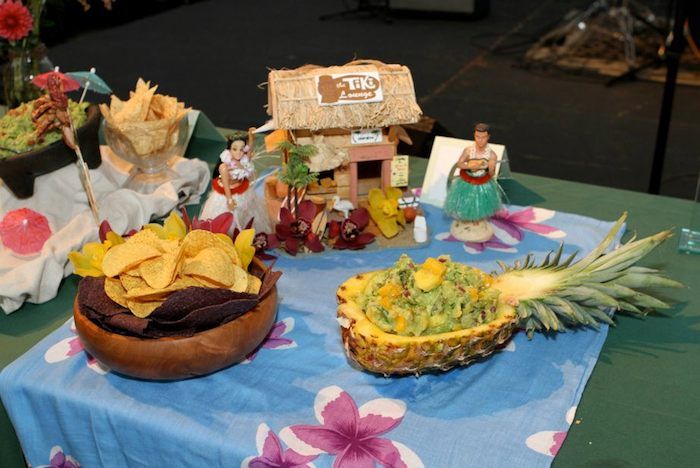 This year, one major goal for the festival is to maintain a Zero Waste function, a feat they accomplished last year. For their green efforts to be achieved, the festival will be a no Styrofoam zone, will use LED lighting in the commercial venue to reduce power usage, and donate leftover food; last year, the food vendors donated 1252 lbs. to the Santa Barbara Food Bank.
Visitors can expect an abundance of activities to keep three days of guacamole almost seem like not enough. This family-friendly festival will offer arts and crafts vendors, a commercial marketplace, an educational Expo tent, a guacamole contest (which I would totally win), and, wait for it, a whole, large vat of guacamole. Ever been curious to try avocado ice cream? Or just have a hankering for comfort food like avocado shrimp cocktails, funnel cakes, and local ribs and Mexican food? This festival has got you covered. Even dogs are invited—sort of. If dog owners can't leave their dogs at home or is unable find a dog sitter, patrons can drop off their pooches (for free!) to keep them happy and entertained while the owners enjoy the event. .
For more information, visit avofest.com.
Photos via Avofest.com