Ballets to See this Month
06.02.2015
By May Zhee Lim, Markets Media Life Correspondent
The opera may be in hiatus for the summer but there are still many reasons to drop by the Met Opera House and see a show or two this month. The American Ballet Theatre – celebrating their 75th anniversary this year – gives you five reasons to put on your best dress or suit on a beautiful summer night. Here are all the shows they have going on throughout June.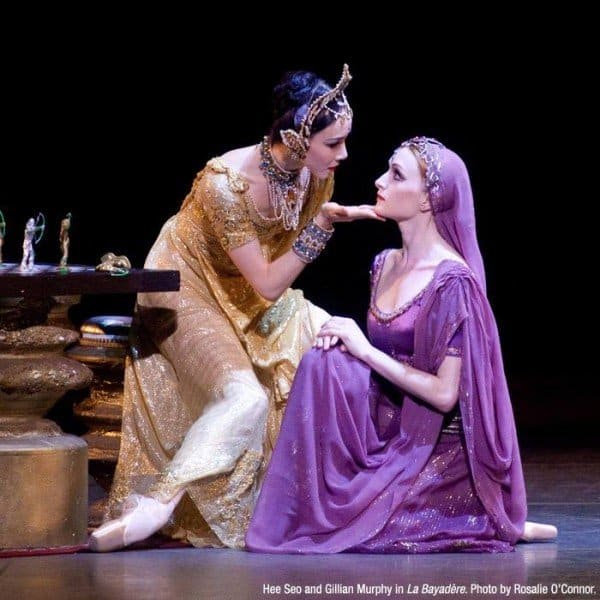 La Bayadère June 2-6
A Russian classic originally choreographed by French ballet master Marius Pepita, La Bayadère (The Temple Dancer) is an epic of love and revenge that puts Romeo and Juliet to shame. The "Kingdom of the Shades" scene is perhaps one of the most famous in classical ballet: when the corps de ballet in white tutus appear on stage as angels descending from heaven.
The Sleeping Beauty June 8-13
A familiar, timeworn tale staged by the former director of Bolshoi Ballet, Alexei Ratmansky. The choreographer has said that he plans on making his production as close to the 1890 original as possible. For this reason, he is modeling the costume and set designs on León Bakst's historic work for Diaghilev's Ballets Russes in 1921.
Romeo and Juliet June 15-20
There's no escaping the Russian influence in ballet; even this Shakespearean tragedy in ballet has its score composed by Sergei Prokofiev. On June 20, Julie Kent will dance her last performance as principal dancer for the ballet company. An earlier performance on the same day features Misty Copeland as Juliet.
Swan Lake June 22-27
If you only see one ballet classic in your life, this should be it. Lauded as the quintessential ballet in ABT's wide-ranging repertoire, Swan Lake will not disappoint with its visually stunning sets and spectacular choreography. Tchaikovsky's lyricism never gets old – neither will Marius Pepita and Lev Ivanov's masterful staging.
Cinderella June 29-July 4
Regarded as one of the best interpretations to date, Frederick Ashton's choreography recasts this timeless tale as a lighter, more comical ballet. Set to Prokofiev's exhilarating score, the production has all the elements for an exciting night at the ballet: comedy, romance, and a cast of colorful characters recognizable to audience of all ages.
For tickets and performance times, visit metopera.org
Featured photo of Joseph Gorak by Marty Sohl