Balloon Festival Weekend
07.02.2014
In addition to luminous fireworks this holiday weekend, colorful hot air balloons will adorn the sky above the Hudson River. From July 4 to July 6, the Duchess Country Regional Chamber of Commerce celebrates summer with their annual Balloon Festival within the Hudson Valley. Less than two hours north of New York City in Duchess County, over 75 kaleidoscopic balloons will launch into the sky, dotting the surrounding area with vibrant colors and patterns.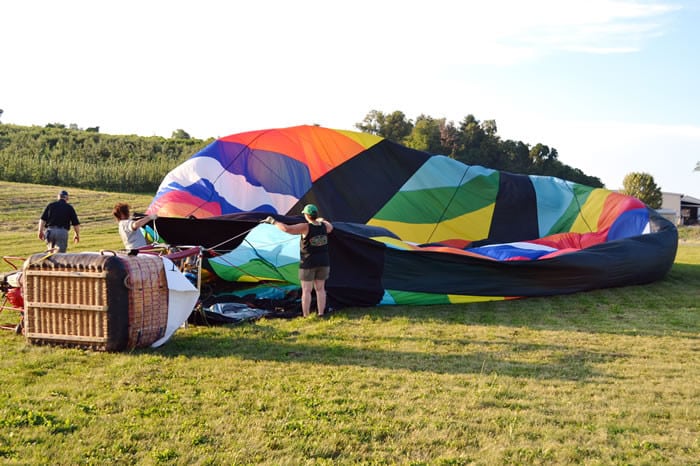 Throughout the weekend, enjoy the saturated hues, tints, and shades of the balloons splendidly juxtaposed against the pastel color palate of the landscape below. Attendees may marvel at the whimsical spectacles from the Walkway Over the Hudson or perhaps experience intimate aerial views of the festivities within one of the festivals own hot air balloons. Accompanied by a trained and certified professional pilot, willing participants can soar alongside the balloon displays, appreciating panoramic views and rare perspectives of the Hudson scenery.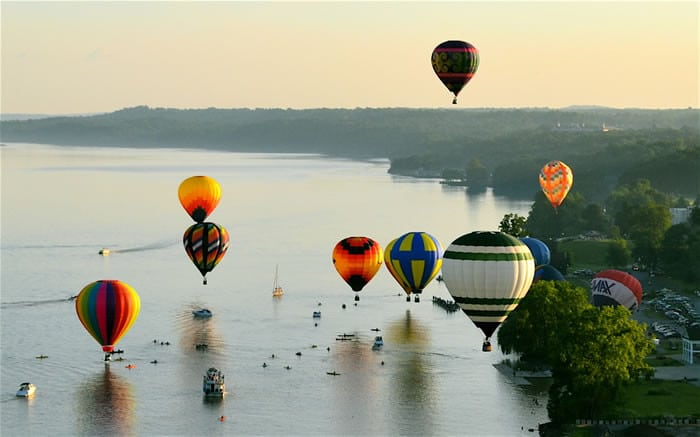 Launches, scheduled for mornings and evenings in various locations around Duchess County, include a luminescent Moon Glow launch on Saturday and are complementary to attend.
Explore the website http://www.dcrcoc.org/balloonfestival for details on balloon rides, specific launch schedules, and more information.