Barclay Rex: The Wall Street Smoke
10.20.2015
By Michael Jacobson, Markets Media Corespondent
In 1910, Vincent Nastri, a pipe maker in Salermo, Italy, expanded his reach into the world of tobacco. A century later, his vision is kept alive as Barclay Rex, a top-notch Wall Street retail store. Originally nestled between Barclay and Church Streets, the store also borrowed inspiration from Nastri's faithful Great Dane, hence the name Barclay Rex.
In 1949, Barclay Rex moved to Maiden Lane next to the future World Trade Center, under the careful watch of Vincent Nastri and Vincent Nastri II. For more than a half century, father and son crafted pipes and expanded into other tobacco products.
The torch would be handed down again, as Vincent Nastri III stepped into the world that he had grown up in. Where so many others have failed and had to close their doors, Barclay-Rex stood tall in Wall Street (75 Broad Street #1 (212) 962-3355 and Grand Central (70 East 42nd, (212) 692-9680), which boasts a long list of commercial pipes such as Dunhill Castello, Radice and the Ashton, plus a vast array of today's premium cigars, such as Macanudo, Partagas and their very own signature cigar: Capano d'Oro from Nicaragua plus accessories, and a back room lounge for Wall Street tycoons to kick back and have a smoke.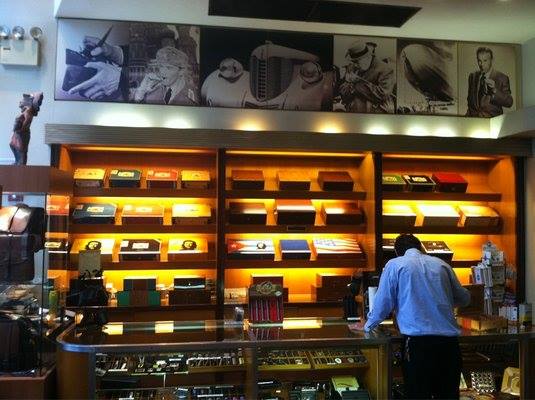 The Wall Street space served its purpose, until a larger temporary space arose at 90 Water Street. However, Mr. Nasti has found his dream location whereby signing a 20-year lease for the entire four-story building at 126 Pearl Street to erect the most prestigious cigar shop and lounge ever in the Financial District.
Nastri said, "It was a good opportunity to gain more space to do what we wanted to do," he said. "I know business owners have success from the bars on Stone Street – this is right opposite that, so we're hoping to gain clientele."
The four-floor building contains 3,300 square feet of ground floor and lower-level space, three upper floors of 1,400 square feet each, and a 350-square-foot loft. Mr. Nastri said the ground floor will house the tobacco shop, and the second floor will be a private nightclub. He plans to turn the third and fourth floors into residential apartments. He also said there would be a late-night food-delivery service in the basement separate from Barclay-Rex.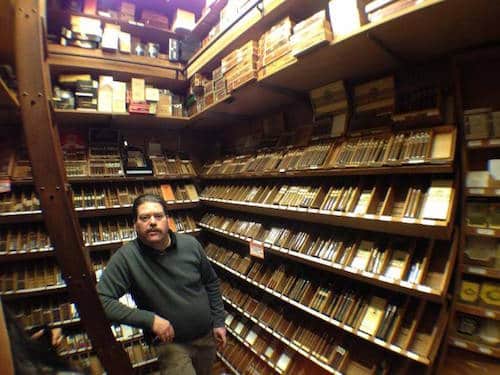 The smoking club will add to the nightlife scene in the financial district. With the recently opened 1 World Trade Center observatory, Barclay Rex could pique the interest of new customers while it continues to cater to its established downtown clientele.
Cigar enthusiasts love to sit and chat, and that's what Mr. Nastri will be able to achieve in this new location.
Midtown
70 E 42nd Street
Manhattan, New York City
(212) 692-9680
Financial District
90 Water Street
Manhattan, New York City
(212) 962-3355
Photo courtesy of Barclay Rex