BlackRock Expands Proxy Voting Decisions to Clients
10.08.2021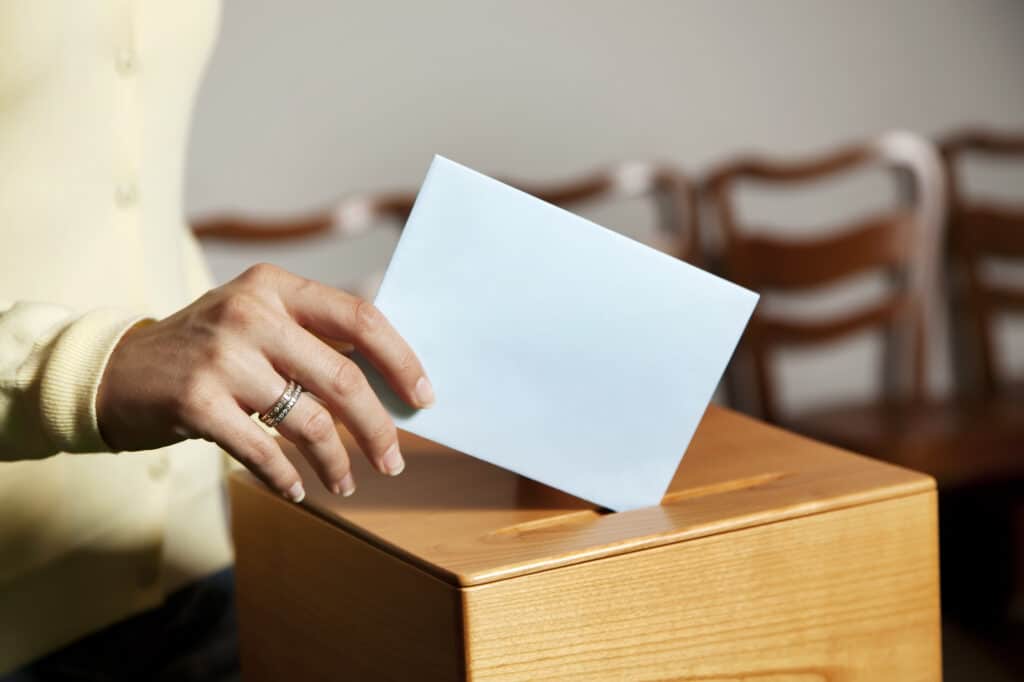 BlackRock's role is to help our clients achieve their long-term financial goals. Core to this is the fact that the money we manage is not our own; it belongs to our clients. We work hard to stay ahead of our clients' needs by delivering them the widest set of choices across everything we do so they can choose what works best for them.
We support our clients in achieving their long-term financial goals. That's why we're expanding the opportunity for more clients to participate in proxy voting decisions. Learn more: https://t.co/Gv6KrH1RKf pic.twitter.com/VLytupfTgP

— BlackRock_News (@BlackRock_News) October 7, 2021
Our view is the choices we make available to clients should also extend to proxy voting. We believe clients should, where possible, have more choices as to how they participate in voting their index holdings.
Beginning in 2022, BlackRock is taking the first in a series of steps to expand the opportunity for clients to participate in proxy voting decisions where legally and operationally viable. To do this, BlackRock has been developing new technology and working with industry partners over the past several years to enable a significant expansion in proxy voting choices for more clients.
Much like asset allocation and portfolio construction, where some clients take an active role while others outsource these decisions to us, more of our clients are interested in having a say in how their index holdings are voted. We want to provide choice to these clients while continuing to support those who have selected BlackRock's industry-leading investment stewardship team to vote on their behalf.
These voting choice options will first be available to institutional clients invested in index strategies – within institutional separate accounts globally and certain pooled funds managed by BlackRock in the U.S. and UK. Approximately 40% of the $4.8 trillion index equity assets we manage1 for our clients will be eligible for these new voting options.
While we are offering clients more choice in how their index holdings are voted, BlackRock Investment Stewardship (BIS), our independent investment stewardship team, remains central to BlackRock's fiduciary approach. In seeking client feedback to develop this capability, we heard that many clients want BIS to continue voting on their behalf, while we also heard from clients interested in greater participation in proxy voting.
Since its inception two decades ago, BIS has grown to be one of the largest investment stewardship teams in the asset management industry. This reflects the importance we place on engaging with the boards and management of the companies that we invest in on behalf of clients, advocating for sound corporate governance and sustainable business models to support long-term financial returns. BIS is also an industry leader in providing transparency regarding our stewardship efforts. Learn more about BlackRock's commitment to Investment Stewardship and find information on BIS policies, corporate engagement, and proxy votes.
BlackRock is committed to exploring all options to expand proxy voting choice to even more investors, including those invested in ETFs, index mutual funds and other products. This initiative will require the cooperation of additional partners across the investment and proxy voting ecosystem. In certain instances, it will also require regulatory and operational system change.
Source: BlackRock
Potentially very significant development at #blackrock for enfranchising asset owners, allowing institutional investors a choice of how they participate in proxy voting.
This could pave the way for other asset managers to give more of a say in the process.https://t.co/ixkEmAMej5

— PIRC (@PIRC_news) October 7, 2021
BlackRock, the world's largest fund manager, plans to give clients greater discretion over how assets it manages are voted. The policy could be a profound shift in the engagement and ESG landscape. https://t.co/dGjQg0RIIL

— Proxy Insight (@ProxyInsight) October 7, 2021