BlackRock Tops Refinitiv Diversity & Inclusion Index
09.17.2020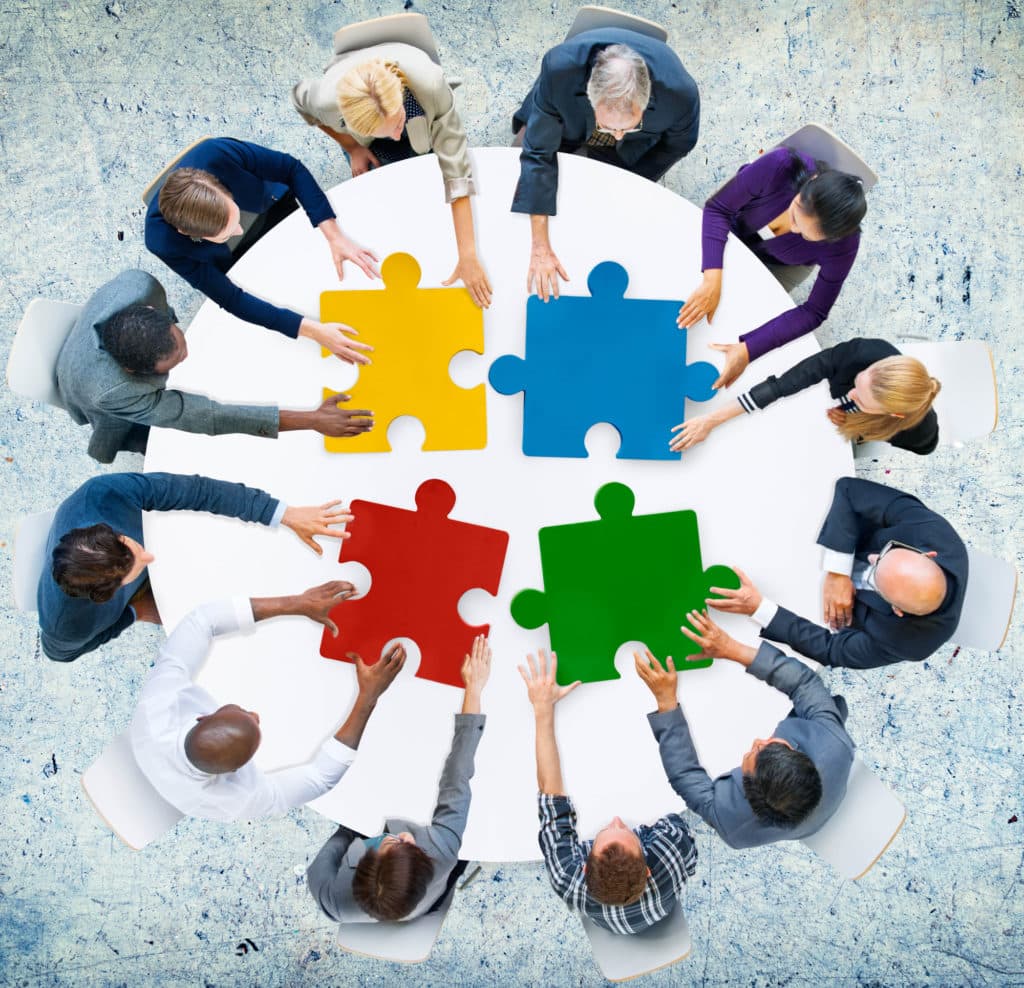 Refinitiv announced the 2020 Top 100 most diverse and inclusive organizations globally as ranked by the Diversity & Inclusion (D&I) Index. The index ratings are informed by Refinitiv's Environmental, Social, and Governance (ESG) data, designed to transparently and objectively measure the relative performance of close to 10,000 companies representing 80%+ of global market cap across 450+ ESG data points, and provide clients with critical and differentiated insight.
Industries leading this year's D&I Index Top 100 are banking, investment services & insurance firms with a total of 18, followed by pharmaceuticals with 9 and telecommunications services, specialty retailers and personal & household products & services with 7 respectively. United States leads the Top 100 list with 20 firms followed by the United Kingdom with 13, Australia with 9 and Canada and France with 7.
We're delighted to be recognized as the most diverse and inclusive workplace in the 2020 Refinitiv Diversity & Inclusion Index. We celebrate diversity and are committed to creating an inclusive culture that benefits our people and our business. Read more: https://t.co/w1SorF9NkY pic.twitter.com/f3y8tqLFGl

— BlackRock UK (@BlackRock_UK) September 16, 2020
The D&I Index is available on Refinitiv Workspace and Eikon, as are the underlying diversity and inclusion metrics, which are used by financial professionals to evaluate sustainability related risks and opportunities of companies across their investments, as well as empower diversity-lens investing strategies. The D&I Index utilizes innovative analytics to rate and score companies across 4 main pillars: Diversity, Inclusion, People Development and Controversies. Only companies with scores across all four pillars are assigned an overall score (the average of the pillar scores). The top 100 ranked companies with the best overall D&I scores are selected for the Index.
"Congratulations to the 2020 D&I Index Top 100 most diverse & inclusive organizations globally. We are delighted that our D&I index continues to be used as a guide to help firms across the globe create a more effective workforce through diverse teams", said Debra Walton, chief revenue officer at Refinitiv. "The global pandemic has certainly brought to light a renewed focus on diversity and inclusion, reinforcing the reality that we are all in this together. Data-based insights and transparency are a fundamental element of a successful movement to achieve more diverse and inclusive workplaces. At Refinitiv, we are committed to using our data to further our own goals and to provide those insights to the broader market."
The D&I index continues to receive recognition from industry analysts across the globe:
Sang Lee, Managing Partner at Aite Group, commented: "The continued industry interest in the D&I index reflects the increased investor appetite to invest in environmental, social, and governance related areas and the changes that are happening across all sectors of the capital markets. Some of the largest asset managers in the world have this year become much more active in engaging in shareholder voting on the issue of improving diversity and even the world's oldest private banks have taken to the industry stage to discuss their investment strategies around ESG."
William Trout, Head of Wealth Management at Celent, commented: ESG today has reached a tipping point, and issues related to employee welfare, gender equality, supplier diversity and other social concerns today vie with governance and environmental considerations for attention. Firms must prioritize diversity and inclusion or face tangible pressure from activists and consumers as well as investors, particularly as stakeholder capitalism challenges the primacy of the shareholder in corporate decision-making.
Will Jan, Vice President & Lead Analyst at Outsell, commented: "Social investing and D&I initiatives have become front-and-center on many executives' agendas. Offering insight and recommendations on investing in sustainable companies must not only be on information providers' to-do list to support the social movement but become part of their responsibility in promoting an ESG-driven business culture and metrics that lead to more diverse and inclusive workplaces. Moreover, as the war for talent returns, companies demonstrating success in this realm could be in the strongest position to hire."
Diversity and Inclusion in the workforce are core environmental, social and governance (ESG) themes, which financial professionals are more frequently incorporating into their investment strategies and capital allocation decisions. COVID-19 has shone a light on why diversity is critical for business recovery and resilience. As companies look to adapt to a new way of conducting business post-COVID-19, diversity and inclusion factors need to be on the agenda alongside financial resilience, environmental risks and workforce health.
"The global pandemic and social unrest this year has reinforced the focus on diversity and inclusion in the workplace coming from different business stakeholder groups," said Elena Philipova, global head of ESG at Refinitiv. "Our Diversity and Inclusion Index, now in its fifth year, emphasizes the critical importance for companies to commit to, measure and report on their diversity journey beyond gender. Sustainable and resilient workforce is the fuel for businesses especially during volatile times. Refinitiv remains fully committed to using our data assets, expertise and influence to champion the importance of diversity and inclusion in the workplace – including our own."
For the second annual report, Refinitiv analyzed trends in diversity and inclusion data, covering the following areas: trends in diversity and inclusion data reported by public companies over the last five years; long/short portfolio analysis using the Portfolio Analytics app in Refinitiv Eikon®; and the constituents of the Refinitiv 2020 Diversity and Inclusion Index (based on the second quarter 2020 index rebalance).
Key findings of the Refinitiv Diversity and Inclusion report for 2020 include:
Globally the cultural diversity of board members has increased from five years ago but has stalled at around 30%.
EMEA leads the way with the most culturally and gender diverse boards.
At a country level, Germany is the only country that has maintained a positive increase in the percentage of culturally diverse board members.
Regionally, Africa is leading the way with on average 34% of female managers.
The number of companies with an official flexible working policy has increased by 54% over the last five years.
A total of 25% more companies have a career development policy in place than five years ago.
Regionally the largest increases have been seen in Oceania with a 40% increase.
For more information about the Diversity and Inclusion report for 2020, please visit here.
The D&I Index, launched in 2016, ranks the top 100 publicly traded companies globally with the most diverse and inclusive workplaces, as measured by 24 metrics across four key categories: Diversity, Inclusion, People Development and News Controversies. The Index is then calculated by weighing each metric based on importance in the market and how each company compares with its peers.
Source: Refinitiv