Buy Side Deals With COVID-19
03.23.2020
Dealing with the COVID-19 Pandemic
Asset Managers Need to Shore up Business Continuity Plans Now
By Matthew Hilsenrad, Director of Disaster Recovery at Abacus Group
The Coronavirus (COVID-19) pandemic has increased attention for business continuity and disaster preparedness in every business and industry. In the financial service industry, the need for action is particularly acute.
Asset managers worldwide are dealing with extreme market volatility while at the same time facing issues such as workforce availability, supply chain disruptions and IT security.
By now, asset managers must be asking whether their firms are:
P

repared for a localized quarantine? Do employees have the proper training and are they aware of the protocols

that

are put in place by management?

Have the capacity to run their operations from remote locations in order to practice recommended "social distancing" health programs.

Have the cybersecurity measures in place to protect their vital proprietary and customer data in the hands of a remote workforce.
If the organization meets these minimum requirements, it should also be prepared for technology disruptions as the pandemic spreads. Technology is a vital part of any business. Whether you have in–house IT or have hired an MSP, you should be prepared to prevent business disruptions by:
Regularly maintain

ing

and updat

ing

your Business Continuity Plan (BCP)

.

At a minimum, defin

ing

relevant stakeholders who can initiate business continuity processes

.

Prepare

as many

personnel

as possible

on

disaster recovery scenarios, such as an office outage or regional quarantine.

T

est your technology

on at-least a daily basis,

whether it be emergency notifications, point of sale, order tracking or remote access capabilities

.

Establish

and clearly communicate

an appropriate work-from-home policy so staff feel empowered to do the right thing

.

Familiarize your staff with remote access technologies to minimize disruptions when the

need to work-from-home arises

.

Adopt two-factor authentication, VPNs and other security measures to protect remote workers' connections

.

Be especially vigilant for Coronavirus phishing scams

.

Ensure that your employees are familiar with your call tree or other notification methods.
The financial services industry has weathered other disasters – the 9/11 terrorist attack of 2001 and Hurricane Sandy in 2012 in particular. Lessons were learned from each event. In 2001 we learned the efficacy of geographic dispersion of data and disaster recovery sites. In 2012, we had a dry-run on operating remote workforces for an extended period.
The COVID-19 pandemic is different, of course, in that it's effects may be with us for an extended period. No matter how well your firm was prepared prior to the outbreak, it's not too late to shore up your defenses so that you can stay in business for the long haul.
Author's Bio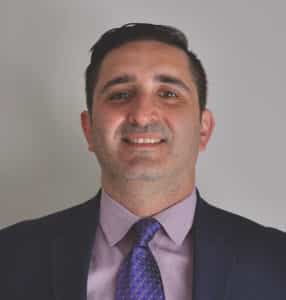 Matthew Hilsenrad is the Director of Disaster Recovery at Abacus Group, a global firm that provides outsourced IT services and cloud hosting solutions to the alternative investment industry. Matt oversees Abacus' disaster recovery services, including management of a Zerto replication platform, process planning, and coordination of all DR testing. He has over 20 years of experience in IT services and a bachelor's degree from the University of Buffalo.