Capital Raising & Trading During COVID-19
09.15.2020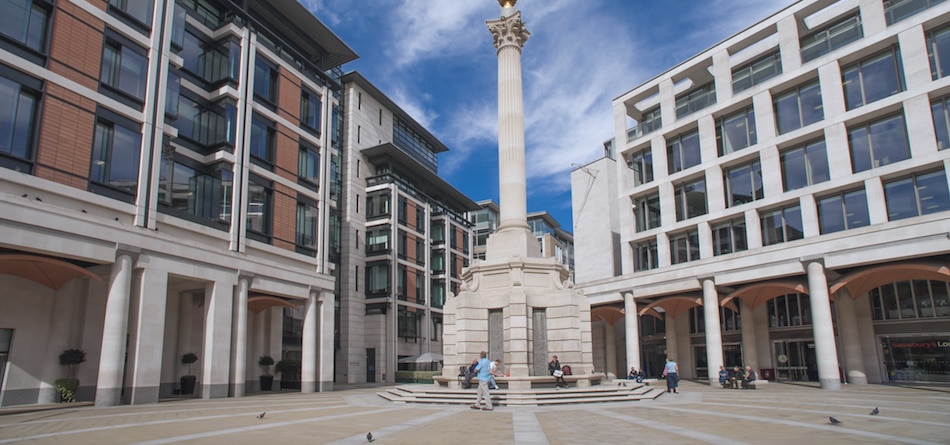 (This article first appeared in the Q3 issue of GlobalTrading.)
By Dr Robert Barnes, Global Head of Primary Markets & CEO Turquoise, London Stock Exchange Group
2020 is the year electronic block trading at midpoint became mainstream via Turquoise and London's capital markets remained open during the extreme conditions of H1.
PRIMARY MARKETS
Authorities including the Financial Reporting Council (FRC), the Financial Conduct Authority (FCA), the Bank of England's Prudential Regulatory Authority (PRA) as well as infrastructure providers such as London Stock Exchange have implemented a range of temporary measures to give listed companies extra flexibility while retaining an appropriate degree of investor protection.
A good example of this has been the relaxation of Pre-emption Group Principles, supporting non-pre-emptive issuances by companies of up to 20% of their issued share capital (ISC), rather than the 5% for general corporate purposes with an additional 5% for specified acquisitions/investments.
Capital raising has happened quickly – often taking about one week.
Executed in an orderly fashion, since 1 March, discounts to last close for transactions above £5m have averaged 5.3%. Accelerated bookbuilds of some companies – such as ASOS, SSP and AutoTrader – were raised at a slight premium.
From 1 March to 14 August 2020, 311 transactions announced on London Stock Exchange raised £21.5bn, from £5m to £2bn each, highlighting the sheer range and scale of capital available in a very short time. Average price performance for deals above £5m+ for the period stands at +6.3%.
Retail has a new route for raisings.
London Stock Exchange has a partnership with PrimaryBid, the fintech platform that enables retail investors to access capital raisings on the same terms as institutional investors. This includes multiple placings over recent months including FTSE 100 constituent Compass Group's £2bn capital raise.
Higpnosis Songs Fund became the first FTSE 250 fund to use PrimaryBid in its recent July 2020 transaction that brought its aggregate capital raised to more than $1 billion since listing on London's Specialist Fund Segment in July 2018 then transferring to the Premium Segment of the Main Market in September 2019 with multiple fundraisings supported by investors.
London is where the world's largest issuers and investors come to get their business done.
In 2019, London Stock Exchange was privileged to be selected as the sole Primary Market for the first public bond listing by Saudi Aramco. Its landmark bond issuance raised $12 billion with books reflecting demand via London of more than $100 billion.
In the first half of 2020, London Stock Exchange Group's equity and fixed income markets helped issuers raise $722 billion: $388 billion on London Stock Exchange via $358bn in bonds plus $29.7bn in equity IPOs and Follow-Ons, and $334 billion on Borsa Italiana via $330.2bn in fixed income plus $3.8bn in equity. On 17 June 2020, China Pacific Insurance Company (CPIC) became the next successful Shanghai-London Stock Connect listing with a capital raise of $1.8 billion.
Sustainability
Companies can deliver a public good whilst supporting economic growth and wealth creation. Calisen came to market 2020 with the Green Economy Mark and a valuation of £1.3bn at IPO. Our Green Economy Mark issuers in aggregate have outperformed the FTSE All-Share Index over the past two years by 36%.
SECONDARY MARKETS
A key innovation of market structure has become mainstream in 2020.
The industry leader for midpoint and electronic block trading as single order book dark pool for matching UK and European equities is Turquoise Plato™, according to independent analysis published by Rosenblatt Securities.
Figure 1. Since 2013, members have matched more than €1 trillion of equities via Turquoise Plato™. 2020 is the first year that Turquoise Plato Block Discovery™ represents more than half (57.7%) of all value traded in the Turquoise Plato™ order book. The insight is that electronic block trading at midpoint has matured to become a mainstream market convention.
Figure 1.
Figure 2. shows this is true even during record days on Turquoise Plato™.
Figure 3. This chart shows Compass Group plc on 20 May 2020, the day after successfully placing £2bn via non pre-emptive issuance 19 May, including retail participation up to €8m via Primary Bid.
A feature of Exchanges world-wide is small average trade size. While many small trades can sum to large value, investors placing large orders into such an environment risk significant market impact to the detriment of an investor's long-term investment returns.
The closing auction of an Exchange, however, can be a significant liquidity event – 29% of London Stock Exchange order book value for Compass Group on 20 May. Active asset managers also appreciate the ability to trade larger orders earlier in the day, and this is possible using Turquoise for midpoint and electronic block trading that minimises market impact and offers potential price improvement. For Compass Group on 20 May, its £370,225 average trade size on order book via Turquoise Plato Block Discovery™ is around 100x that of the primary exchange's £3,712.
Figure 4. PageGroup plc has a small intraday liquidity profile. On 11 June 2020 turnover on London Stock Exchange is £2.2m including £1m via auction. Turquoise Plato™ enabled Investors to trade an extra £9.6m intraday, at midpoint saving significant implicit cost and market impact. The £919,131 average trade size on order book via Turquoise Plato Block Discovery™ is more than 774x that of the primary exchange's £1,188.
Figure 5. shows BP plc trades of London Stock Exchange and Turquoise, including Turquoise Lit™, Turquoise Plato™ dark pool, and frequent batch auction mechanism Turquoise Plato Lit Auctions™.
The £1,848,642 average trade size of Turquoise Plato Block Discovery™ is more than 445x that of the exchange's £4,154 on 31 March 2020. The largest sizes measured were more than £15 million per trade, multiple blocks recording more than £32 million early morning plus £29 million at midday – rising above £31m if one also includes the adjacent £2.4 million via Turquoise Plato Lit Auctions™.
For more information, follow Turquoise @tradeturquoise & www.linkedin.com/company/turquoise
Public Markets show their mettle: How London's dynamic markets are responding to COVID-19
Chinese: https://www.lsegissuerservices.com/spark/london-markets-covid-19-response-chinese-version
English: https://www.lsegissuerservices.com/spark/london-markets-covid-19-response