Cboe Acquires NEO
11.16.2021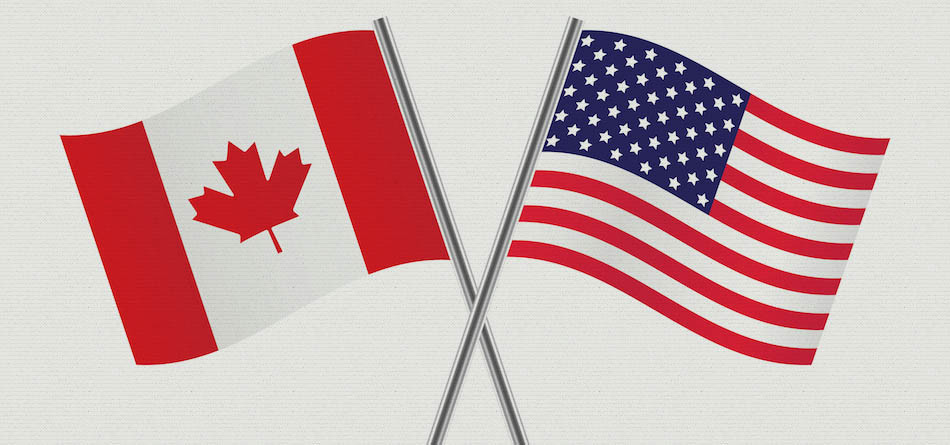 Cboe Global Markets, a leading provider of global market infrastructure and tradable products, announced it has entered into a definitive agreement to acquire Aequitas Innovations, Inc., more commonly known as NEO[1], a fintech organization that comprises of a fully registered Tier-1 Canadian securities exchange with a diverse product and services set ranging from corporate listings to cash equity trading.
Cboe's strengthened North American equities offering is expected to drive more trading activity on Cboe markets and improve efficiencies and opportunities for investors and capital-raisers in both Canada and the U.S. Learn more: https://t.co/qXanCMQWRp. #DefiningMarkets pic.twitter.com/3ye7SrcbMR

— Cboe (@CBOE) November 15, 2021
Ownership of NEO will help allow Cboe to provide a more fulsome Canadian equities offering, operating the NEO Exchange, a national securities exchange with trading, listings and other services, in addition to MATCHNow, the alternative trading system (ATS) acquired by Cboe in 2020. This strengthened offering is expected to drive more trading activity on Cboe markets and improve efficiencies and opportunities for investors and capital-raisers in both Canada and the U.S.
Fully operational since 2015, the NEO Exchange is a Toronto-based Canadian stock exchange operator with business lines across listings, trading and market data. Its sister company, NEO Connect, provides a distribution platform supporting mutual funds, private funds and private corporates. With ownership of the MATCHNow and NEO businesses, Cboe will be able to provide a comprehensive equities platform for the Canadian markets with over 16.5% combined market share expected at close[2], market data feeds, access services, listings and distribution services for non-listed securities.
Ed Tilly, Chairman, President and CEO of Cboe Global Markets, said: "Adding NEO to the Cboe network better enables us to create a first-class equities offering in Canada, bolstering our global markets in North America, Europe and Asia Pacific, and bringing us one step closer to our vision of building one of the world's largest global derivatives and securities trading networks. With MATCHNow and NEO, Cboe can achieve scale in Canada, creating efficiencies for our combined customers with familiar technology and consistent market models. I look forward to working with the entire NEO team, whose innovative spirit, customer-first approach and drive for change will not only help us grow the NEO business, but also bring greater choice to market participants in Canada and across the globe."
NEO has built a unique and exciting corporate listings offering for Canadian companies focused on the innovation economy. With NEO, Cboe plans to evaluate a potential expansion of its successful listings business into other geographies as it explores opportunities to power the success of these Canadian companies internationally through global capital raising opportunities.
Jos Schmitt, President and CEO of NEO, said: "We are excited to draw upon Cboe's core strengths as a leading global market infrastructure provider to further develop innovative solutions that meet the needs of investors and capital-raisers around the world. Our commitment to innovation, fairness and putting investors and capital-raisers first will not only continue under Cboe's ownership, but now benefit from the strength and support of Cboe's technology, market expertise and global client distribution."
Cboe has a proven track record in integrating and growing acquisitions. It plans to support NEO's growth, and deploy NEO's innovative market models, solutions and industry expertise to serve Canadian equity markets and global investors and issuers. The transaction reflects Cboe's broader growth strategy, which includes targeting acquisitions that have the potential to accelerate its geographic and asset class presence, while deepening its customer reach.
NEO operates a next generation stock exchange, the NEO Exchange, focused on fairness, liquidity, transparency and efficiency that brings together investors and capital-raisers, serving as a central force driving the Canadian capital markets forward. As the second most active stock exchange in Canada, the NEO Exchange provides three market models: NEO-L, a make-take model, NEO-N, an inverted model, and NEO-D, a darkpool. It also offers a robust corporate, exchange traded product (ETP) and Canadian Depository Receipt (CDR) listings business and real-time market data services. NEO also operates a distribution platform for unlisted securities, NEO Connect, and an automated workflow supporting private placements via DealSquare, a NEO Connect partner.
The transaction, which Cboe plans to fund with cash on hand, supplemented by increased debt, if needed, is expected to close in the first half of 2022, subject to regulatory review and other customary closing conditions. Terms of the deal were not disclosed, however, the company noted that the purchase price is not material from a financial perspective and expects it to be nominally accretive.
Legal advisors to Cboe Global Markets on the transaction are Blake, Cassels & Graydon LLP, with TD Securities, Inc. serving as financial advisor.
Source: Cboe