Cboe Launches its First New Canadian Offering
02.09.2022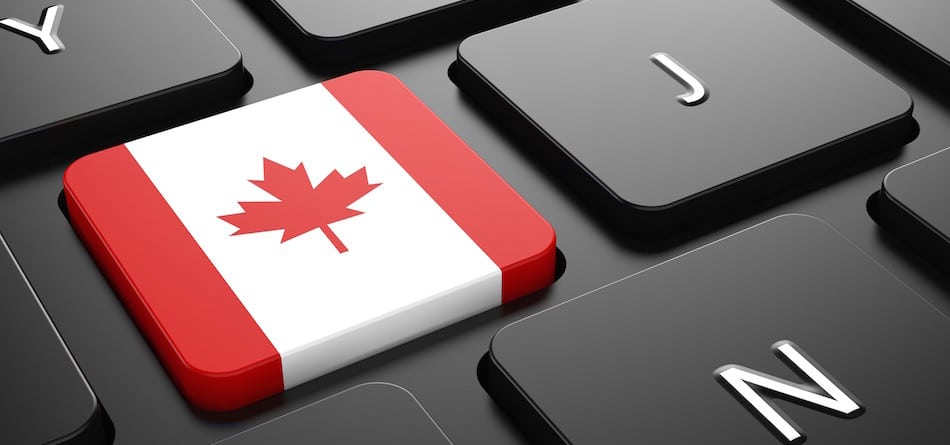 MATCHNow successfully migrated to Cboe technology on February 1, 2022, marking completion of a year-long integration effort
Cboe BIDS Canada is first new offering to launch post-migration
Technology integration follows Cboe's acquisition of MATCHNow in August 2020 and will serve as the foundation to help Cboe expand in Canada
Cboe Global Markets, Inc., a leading provider of global market infrastructure and tradable products, announced it successfully migrated MATCHNow to Cboe technology on February 1, 2022. Along with this technology migration, Cboe has launched Cboe BIDS Canada, bringing a new and enhanced block-trading offering to the Canadian equities market.
MATCHNow is Canada's largest equities dark pool, offering execution for institutional, proprietary and retail orders by combining frequent call matches and continuous execution opportunities in a fully confidential trading book. MATCHNow's Conditionals Orders, which enable subscribers to electronically indicate block size liquidity in MATCHNow, are meeting market participants' demand for more choice and flexibility, providing a valuable source of additional liquidity in Canada's equities markets. MATCHNow, based in Toronto, was acquired by Cboe in August 2020.
Last week, Cboe successfully migrated MATCHNow to Cboe technology and launched Cboe BIDS Canada, bringing new and enhanced block-trading offering to the Canadian market. https://t.co/FcaK6tbxVi pic.twitter.com/SsPUpZe42s

— Cboe (@CBOE) February 8, 2022
MATCHNow Technology Migration
"Since Cboe acquired MATCHNow, we have been laser focused on the full integration of our companies and defining how we can further serve the Canadian market as one team," said Chris Isaacson, Executive Vice President and Chief Operating Officer of Cboe Global Markets. "Significantly, this included migrating MATCHNow's platform to Cboe so that Canadian customers can benefit from our world-class technology and access Cboe's diverse markets, asset classes, data and product suite with greater ease and efficiency."
"Executing the migration of our technology platform and relocation of our primary and disaster recovery data centers was a tremendous industry-wide effort and we thank our customers, vendors, regulators and other market participants for their strong engagement and support over the past year," said Bryan Blake, Vice President and Head of Canadian Equities at Cboe Global Markets. "This collaboration played an important role in the resulting smooth technical and operational migration and with this foundation now in place, we look forward to expanding the products, services and trading solutions we can provide customers."
Cboe BIDS Canada Launch   
Cboe successfully launched Cboe BIDS Canada on February 1, 2022, marking its first new Canadian offering following its integration of MATCHNow. With this offering, Cboe brings BIDS' leading block trading capabilities to Canadian investors.
Bryan Blake continued: "We are pleased to build on MATCHNow's success with the launch of Cboe BIDS Canada, the next evolution of our Conditionals offering. By extending MATCHNow's Conditionals book through the BIDS' platform and extensive global buy-side distribution network, Cboe BIDS Canada will bring greater block-sized liquidity to benefit the Canadian block-trading market. These are early – but exciting – days as we are already seeing strong buy-side interest and look forward to welcoming even more client engagement on the platform."
The new offering leverages BIDS Trading's proprietary technology to facilitate block trading on MATCHNow's Conditionals platform – providing an enhanced Conditionals offering that enables market participants to execute block trades, while helping to reduce market impact.
BIDS operates the largest block trading ATS by volume in the U.S., facilitating interaction between the buy-side and sell-side for block trades. Working with BIDS, Cboe launched Cboe BIDS Europe (formerly Cboe LIS), a European equities block trading venue, in 2016. Since its launch, Cboe BIDS Europe has grown to become one of the largest block trading platforms in Europe, with a record month in January 2022 handling 29 percent of the large-in-scale market in Europe and accounting for approximately €600 million in average daily volume.
"We are pleased to extend BIDS' block-trading capabilities into Canada and provide our users around the world with access to a new market," said Adel Sarhan, Vice President of Product at BIDS Trading. "The BIDS model has served investors well in the U.S. and Europe, and we expect it will benefit the Canadian block trading market by providing additional liquidity and matching opportunities. We look forward to further extending this successful model to Australia and Japan in the near future, pending regulatory review and approval, as we continue to execute on our vision to create a global trading network spanning North America, Europe and Asia Pacific."
Source: Cboe