Cboe To Create Digital Asset Indices
12.16.2020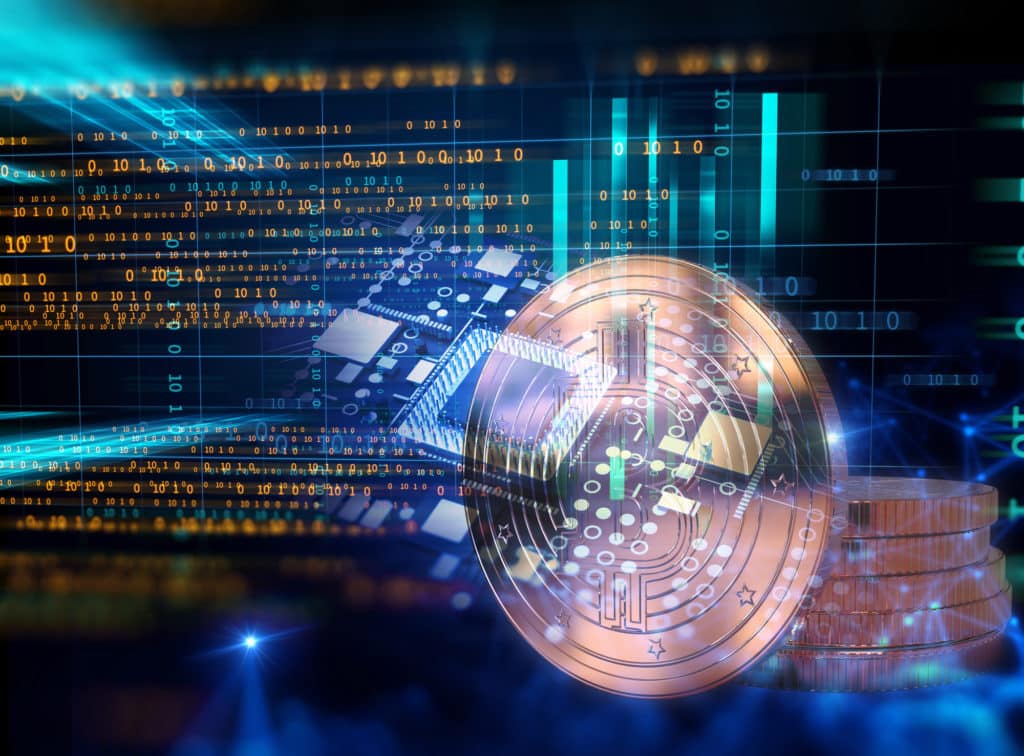 Cboe Global Markets, a market operator and global trading solutions provider, announced it has signed an exclusive licensing agreement with CoinRoutes to disseminate its market data and create potential derived data and analytics products using its RealPrice data.
CoinRoutes, a trading software firm based in New York, provides a suite of algorithmic trading tools for digital assets, FX and derivatives. The company's innovative RealPrice data feed is a trademarked and patent-pending consolidated Best-Bid-Offer (BBO) from all major cryptocurrency exchanges that incorporates the actual cost to trade specific quantities of a digital asset in real-time. Under the agreement, Cboe has exclusive rights to use CoinRoutes RealPrice data to create digital asset indices and to offer custom index creation and calculations to Cboe clients.
Cboe has entered into an exclusive licensing agreement with @CoinRoutes to use its RealPrice BBO. Read more at https://t.co/adlDEdWay9. pic.twitter.com/A9GpXzttlz

— Cboe (@CBOE) December 16, 2020
Catherine Clay, Senior Vice President and Head of Information Solutions at Cboe Global Markets, said: "Cboe's agreement with CoinRoutes enables us to provide clients with cryptocurrency market data through Cboe's trusted and reliable Information Solutions' suite of data, analytics and index services. Together, we can help bring transparency to the asset class and its market models by using RealPrice data to potentially create indices and tools that help clients better understand cryptocurrencies and encourage their participation in a nascent market."
Cboe plans to use CoinRoutes data to create digital asset indices, and to offer custom index creation and calculations to Cboe clients. By eventually distributing the digital asset index data across Cboe's real-time index data feeds, the company expects to initially reach a customer base of at least thousands, with potential to grow well beyond this number given the global userbase. Cboe Information Solutions also plans to use real-time data dissemination of RealPrice data in portfolio construction tools, pre-trade and cost estimation tools, risk measurement analytics for lenders and historical data for back-testing.
Bruce Traan, Head of Global Indices at Cboe Global Markets, said: "Market data is at the core of Cboe's index ideation and product innovation cycle, and strategic alliances with software technology firms like CoinRoutes have the potential to spark the next generation of index solutions – helping our clients make better-informed trading decisions. We believe CoinRoutes' consolidated RealPrice BBO is sensitive to fees and size, thus making it an excellent data set for index calculation."
Cryptocurrency tick sizes are very small relative to asset price, resulting in dramatically more price levels within any given percentage of the best bid and offer. On top of this, cryptocurrency exchange platform fees vary widely and are much larger than the tick size. The RealPrice methodology is designed to be sensitive to both fees and size, aiding in net asset value (NAV) and index calculations and ultimately providing a more accurate reflection of the pool of liquidity.
"We believe existing arbitrarily weighted indices that do not take into account the different fees or actual liquidity available on crypto exchange platforms  do not represent the true cost of buying or selling a given cryptocurrency," Michael Holstein, Chief Revenue Officer, CoinRoutes, said. "RealPrice displays executable bid and ask prices for specific order sizes, which we believe is much more accurate than assuming what could be executed on each platform."
David Weisberger, CEO, CoinRoutes, said: "CoinRoutes has built our algorithmic products for trading both spot cryptocurrency and derivative products upon a world class market data platform.  We are thrilled by the opportunity to build upon this foundation through our exclusive licensing agreement with Cboe."
Cboe expects to offer fee liable RealPrice data on its CSMI Cryptocurrency (CCCY) channel by the end of the first quarter in 2021. To learn more about Cboe Information Solutions and its suite of data, analytic, index and execution services, visit www.cboe.com/isg.
Source: Cboe