Cboe To List Mini-Russell 2000 Index Options
02.02.2021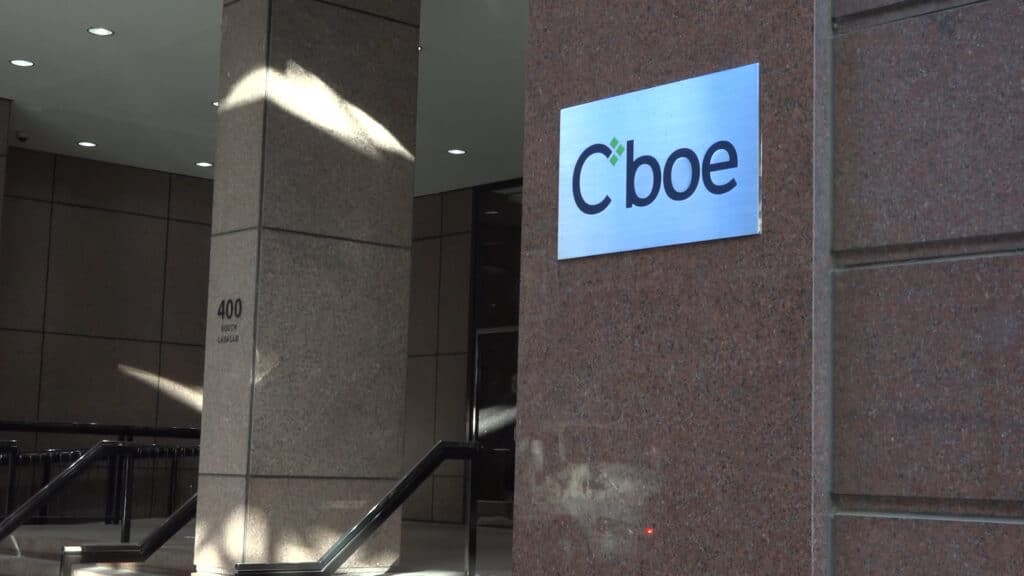 Smaller contract at one-tenth the size of standard Russell 2000 Index options
Designed to provide greater flexibility and precision for U.S. small-cap equity trading strategies
An alternative to comparable ETF options providing exposure to U.S. small-cap equities
Cash-settled (no unwanted delivery of physical shares) and European-style (no early exercise)
MRUT Weeklys include Monday, Wednesday and Friday expiries
Cboe Global Markets, a market operator and global trading solutions provider, announced plans to launch trading in Mini-Russell 2000® Index options on Cboe Options Exchange beginning Monday, March 1, pending regulatory approval.
New Mini-Russell 2000 Index options (ticker symbol: MRUT) are designed to provide direct exposure to the Russell 2000 Index in a more manageably sized and cost-effective contract. The mini options will share the same contract terms as standard Russell 2000 Index options (ticker symbol: RUT) but will be one-tenth the size of the standard contract, making them comparable to ETF options that similarly provide U.S. small-cap equity exposure. With a smaller notional value, Mini-Russell 2000 Index options help to offer investors potentially greater flexibility and precision when managing U.S. small-cap equity market risk or allocating among accounts.
The creation of the mini contract follows Cboe's success with standard Russell 2000 options – one of the five most liquid cash-settled equity index options listed in the U.S. – and will provide investors with additional tools to execute their U.S. small-cap equity trading strategies. With the launch of Mini-Russell 2000 Index options, Cboe also continues to expand its offerings of tradable index products that feature a mini contract, including Mini Cboe Volatility Index futures (ticker symbol: VXM) and Mini S&P 500 Index options (ticker symbol: XSP), designed to appeal to a wide range of investors, including sophisticated retail traders seeking to hedge or gain exposure to the broad U.S. equity markets.
Arianne Criqui, Head of Derivatives and Global Client Services at Cboe Global Markets, said: "The Russell 2000 Index continues to be one of the most widely followed U.S. small cap benchmarks, and we are pleased to extend its utility to a broader universe of investors by offering Mini-Russell 2000 Index options. Delivering the features of index options trading in a more manageably sized and flexible vehicle, Mini-Russell options could serve as an alternative to comparable ETF options and a valuable tool for investors to potentially increase yields and hedge risks efficiently."
Cboe expects the utility of Mini-Russell 2000 Index options to help meet the investment needs of a wide base of market participants, ranging from new index options traders and sophisticated retail traders managing an individual portfolio, to small- and mid-sized institutional investors seeking to execute small-cap options-based strategies. Similar to standard Russell options, Mini-Russell 2000 Index options will be structured as European-style options (no early exercise) and cash-settled (no unwanted delivery or assignment of shares) at expiration with P.M. settlement.
The Russell 2000 Index is the world's premier benchmark measuring the performance of the small-cap segment of the U.S. stock market. Standard monthly options tracking the Russell 2000 Index were first offered at Cboe in 1992. In 2020, average daily volumes for Russell 2000 Index options traded at Cboe were approximately 34,000 contracts with total open interest standing at over 600,000 contracts.
For additional information on Cboe's franchise of FTSE Russell-based index options and the new Mini-Russell options, visit www.cboe.com/mrut.
Source: Cboe