Celebrate Chinese New Year
02.18.2015
By May Zhee Lim, Markets Media Life Correspondent
In a city that has the largest Chinese population of any city outside of Asia, Chinese New Year is celebrated as widely as other American holidays. Firecrackers, cultural performances, a parade with over 6000 participants, and other festivities usher in the Year of the Sheep (also referred to as Year of the Goat or Ram), bringing some color and cheer to an otherwise dull winter week.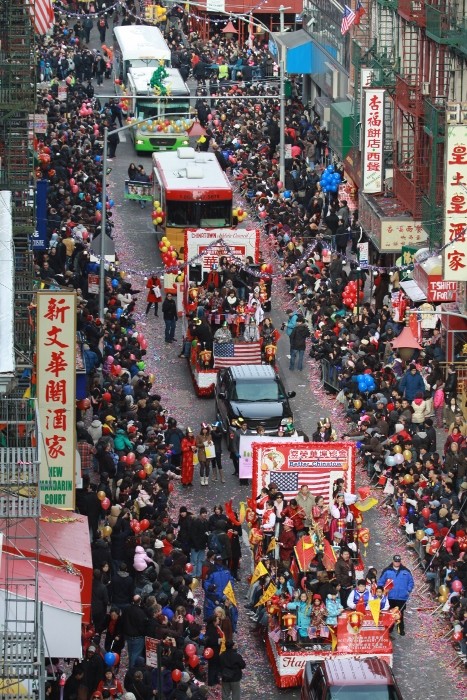 Starting things off on February 19 is the traditional Firecracker Ceremony held tomorrow morning at the Sara D. Roosevelt Park. The warm-up to the Sunday parade will set off over 600,000 firecrackers at noon and host other booth activities for visitors eager to kick off the first day of the lunar calendar.
February 22 is when Chinatown comes alive as the 16th New York Lunar New Year Parade marches through the streets with its vibrant pan-Asian floats, musical bands, lion dances, and a variety of Asian performers and processions by local organizations. Starting at Canal and Mott Street, the parade will make its way around Chinatown and under the Manhattan Bridge before the big finish at Roosevelt Park, where an outdoor cultural festival is set to take over the celebration.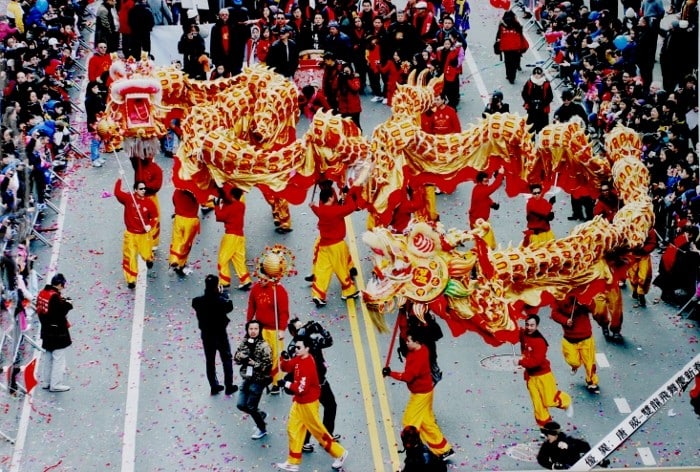 This year, the parade will also honor the memory of the two fallen NYPD officers with a "United We Stand" float. Their families will make an appearance as honorary VIPs, and an African American band will perform as part of the ceremony. There will also be a special VIP stand at 38 East Broadway Street for guests to watch stage performances and be entertained by special Toyota booths from noon to 4p.m. Over 500,000 spectators are expected to turn up in Chinatown for the events on Sunday, so be sure to get there early if you want a good view!
For more information on the Firecracker Ceremony and a full map of New York Lunar New Year Parade visit http://betterchinatown.com/upcoming-events/. The best view of the parade can be seen from Mott by Canal Street, and the parade is most easily viewed at East Broadway and Forsyth/Grand Street. There will be a free Toyota shuttle to transport visitors between the Centre Street and Grand Street subway stations.
Photos via Better Chinatown