Chimay Turns 150 This Week; Manchester Pub In NYC Celebrates
05.04.2012
As we raise a glass to this old Trappist brewery's 150th birthday, let's remember a few facts: namely, that all proceeds from beer and cheese sales–over $50 million in 2007–go toward support of the monastery in Chimay, Belgium and largely toward charitable works and community development. Unlike abbey beers, whose authenticity is further removed (the beers are often only labeled as such and are usually produced offsite), the monks of Scourmont Abbey remain staunchly adherent to the Trappist standard, which requires that any beer labeled "Trappist" must be produced within the walls of the abbey by monks.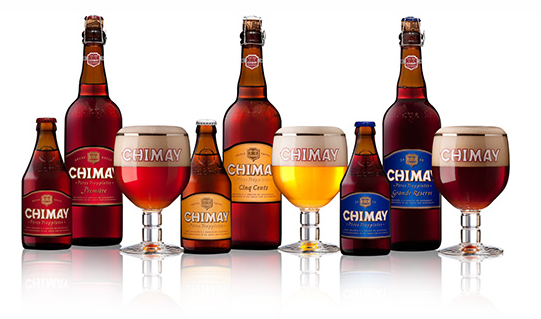 Updates to the abbey's brewing equipment and technology have been made, of course, to conform to international health standards and demands of scale; nevertheless, the Cistercian monks at this abbey diligently control nearly every aspect of the brewing process, ensuring its quality and ethically shepherding all proceeds toward its charitable works–their first priority. All that, plus Chimay's cheesemaking (four varieties of cheeses) make for a very busy abbey: the monks produce 12 megaliters of beer annually, or something like 16,000 750 mL bottles (about the size of a bottle of scotch).
Scourmont Abbey's monks have been brewing its beers since 1863, sourcing its water from a well inside the monastery's walls and using sustainable methods to run its cheese factory and brewery far before it became fashionable in modern times. The methods seem to have worked well over the long run–the cheeses are infused with unique, subtle flavors, and the beers remain the same as they were 150 years ago.
To celebrate all of this, Manchester Pub in Midtown East is hosting a special pairing dinner featuring each of Chimay's four beers and Scandinavian Aquavit, totaling five courses and flights. It's on Wednesday, May 16 and is $60 per person (or $12 per beer and dish pairing). To register, visit Manchester Pub's website.
Manchester Pub is at 920 Second Avenue at 49th Street.