Citi Ventures Invests in Blockdaemon
04.19.2022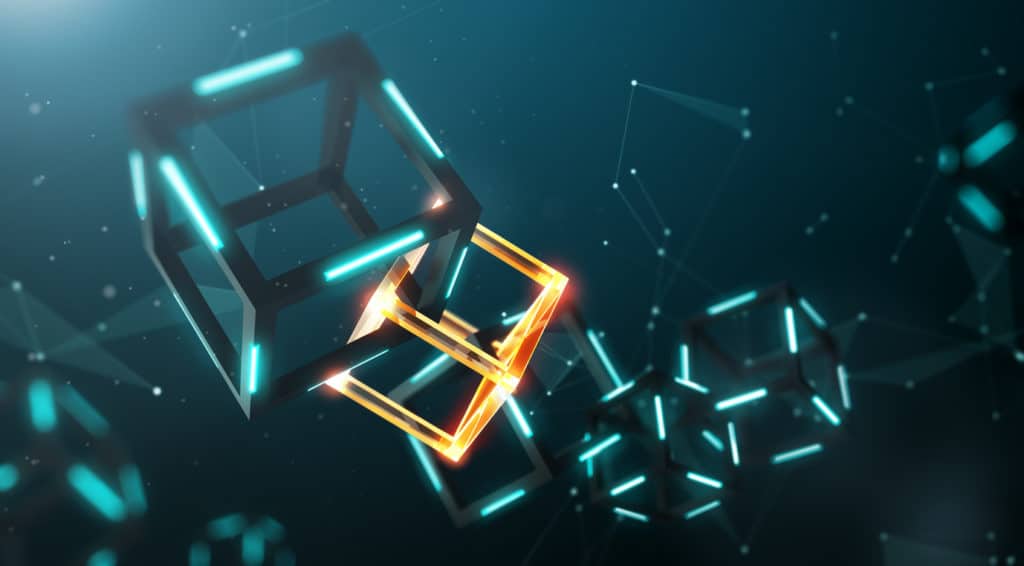 Blockdaemon, the world's largest institutional-grade blockchain infrastructure company for node management and staking, announced that it has added four new notable investors Citi Ventures, Salesforce Ventures, Telstra Ventures, and Invicta Growth as it continues its high-velocity growth powering the blockchain economy. The company recently announced a Series C of $207 million at a post-money valuation of $3.25 billion.
Very excited to add @BlockdaemonHQ to the #CitiVentures portfolio. 🎉 https://t.co/letEuga0Jy

— Citi Ventures (@CitiVentures) April 14, 2022
"Some of the most elite investors in the world have put their confidence in Blockdaemon, as we enable financial institutions around the world to engage in the cryptocurrency ecosystem through our stable and secure blockchain infrastructure. We are honored to now welcome Citi, Salesforce, Telstra, and Invicta to our world-class group of key backers," said Konstantin Richter, CEO and Founder, Blockdaemon.
Over the past year, Blockdaemon has been on a fast-track, increasing its valuation by 10x since the Series A in Q2 2021; its revenues by 12x over FY'21; and its headcount by 6x as it continued to scale a diverse global team that maintains a strong majority technical talent ratio. The company also added multiple investors including Goldman Sachs, JP Morgan Chase, SoftBank Vision Fund 2, and Tiger Global.
Blockdaemon made two acquisitions during this period, crypto on-ramp company Gem and Anyblock Analytics, an infrastructure platform providing API, on-chain analytic tools, monitoring, and node hosting services across various blockchain networks. These acquisitions further strengthened Blockdaemon's robust 'node stack' of blockchain technology, granting financial institutions seamless access to dozens of blockchains with one single integration.
Blockdaemon has also contributed to the open-source crypto ecosystem, including a donation to the Ethereum Foundation of $900,000 worth of IBM Cloud Credits to aid their efforts in testing Ethereum's merge. The company also became a founding member of the Flashbots Eth2 Working Group, an effort dedicated towards developing an open-source, rather than proprietary, MEV (Maximum Extractable Value) extraction Ethereum solution. Finally, Blockdaemon has strategically invested in Obol Labs, a trust minimized staking protocol for public blockchain networks based on Distributed Validator Technology (DVT).
In addition, Blockdaemon launched more than 40,000 nodes; averaged more than $10 billion in monthly staked assets; and expanded its presence in global cloud regions and diversified data centers. Blockdaemon now supports over 50 blockchains, including over 25 proof-of-stake protocols and have added additional NFT API functionality to their robust Ubiquity API suite. They are actively developing the world's first Ethereum liquid staking solution for institutions, built together with StakeWise.
"As digital assets become more mainstream with financial institutions and retail investors, it's critical that stability, reliability and security are top priorities," said Luis Valdich of Citi Ventures. "Citi Ventures is proud to make Blockdaemon our first investment in blockchain infrastructure, the backbone that makes cryptocurrencies possible. Blockdaemon is an exciting company for Citi Ventures as we continue to add best-in-class crypto and blockchain companies to our portfolio."
"As adoption of blockchain technology continues to accelerate, Salesforce Ventures sees a large opportunity to build scaled businesses that provide the building blocks for enterprises to participate on the blockchain," said Laura Rowson, Investor, Salesforce Ventures. "Blockdaemon is a category-defining company providing a fundamental piece of the blockchain technology stack."
"Telstra Ventures is incredibly excited to partner with Blockdaemon and help expand their footprint globally. After surveying the landscape we believe that Blockdaemon's technology is critical infrastructure for helping blockchain become the basis for Web3. Blockdaemon provides enterprise capabilities needed for this technology to be mainstream," said Saad Siddiqui, General Partner at Telstra Ventures.
"We met Konstantin in 2018 and have since watched as they have rapidly executed through crypto cycles on a number of bold early bets to become the de facto platform for the most sophisticated institutions to securely and reliably access crypto markets. Building an enterprise-grade product suite that meets the evolving demands of institutions, exchanges and developers alike, requires strong technical command and customer empathy," said Burke Brown, Founder & Managing Partner at Invicta Growth. "Konstantin and the growing Blockdaemon team embody that rare talent combination of product-led DNA and tactical leadership of a generational business. We're thrilled to back Blockdaemon at this major inflection."
Galaxy Digital Partners LLC is serving as the exclusive financial advisor and Cooley LLP is acting as legal advisor to Blockdaemon.
Source: Blockdaemon