Club Macanudo: a Cigar Hot Spot
07.01.2015
By Stephanie Oh, Markets Media Life Correspondent
Now that our mayor wants to stop smoking even in private homes, cigar smokers are eager to find their own shrine inside of this hectic city. Club Macanudo, located on the Upper East Side, is a legendary cigar bar and restaurant that offers a vast array of premium cigars, single malts, and a stylish lounge where you can take clients for a power lunch or dinner, network with Humidor Box members, watch a sporting event and everything in between.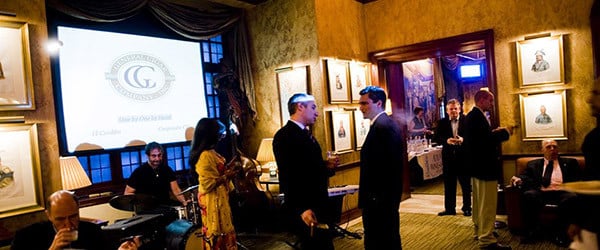 Club Macanudo is city's first authentic cigar bar and restaurant where customers enjoy a great Smoke within a boys club atmosphere. From the uniformed doorman, you're saluted by a cigar-store Indian in the corner of the entry foyer. Ornamented with breathtaking mahogany furniture, the interior design of the club provides an exotic ambiance along with several Native American sculptures. The smooth lighting in the lounge provides a mellow vibe and there are plenty of chairs and sofas that provide ample space for customers. And don't worry, you can enjoy the bouquet of your excellently wrapped La Gloria Cubana without mixing up any other odors of the cigars: Club Macanudo contains a state-of-the-art ventilation system that refreshes air every minute.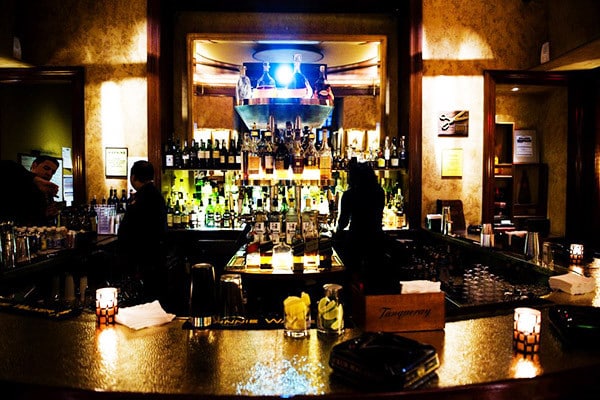 To start your truly mesmerizing night, you should try its signature entrée Crab Cakes followed by a dessert dish – Warm Chocolate Truffles, "a sinful indulgence served with confectionary sugar." Also, you can take a look at the Humidor Box Room where the club keeps engraved humidor lockers, limited in number, some rented by celebrities. The club's defining feature is, of course, an enthralling ambiance where you start your legendary night – the Bar Room where you enjoy dozens of vintage wines, dry whiskeys, and its own beer collection. So suit up like Al Capone, wear a dazzling Frank Sinatra smile, light up your Macanudo, puff, close your eyes, and enjoy the moonlight.
Club Macanudo
26 E 63rd Street, New York, NY 10065
(212) 752-8200
For more information, visit the website.
Featured Images via Club Macanudo