CME, Nasdaq, Cboe Suspend Political Donations
01.14.2021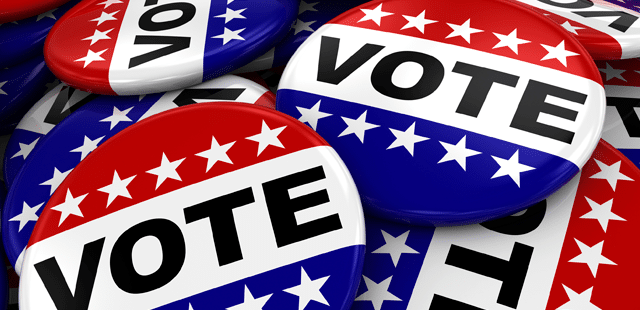 CME Group announced the company will suspend all political contributions through CME Group's Political Action Committee (PAC) for the foreseeable future. This decision was made in response to the violent attack at the U.S. Capitol last week.  In light of this appalling event, the company believes it is critical to reexamine its contribution policies to ensure anyone who receives PAC support shares the values of CME Group.
CME Group's Political Action Committee (PAC) is a voluntary contribution program for eligible exchange members and employees and has historically supported members of office and political candidates that endorse a free market economy, regardless of political affiliation. The PAC serves to educate candidates around the role of futures markets and policies that promote the continued growth of the industry. Under federal law, CME Group itself may not make political contributions.
Source: CME
Nasdaq Issues Statement On Political Donations
The Board of Nasdaq's Political Action Committee announces changes to its PAC program following the violent attack at the U.S. Capitol on January 6. The PAC will pause political donations for the next several months as the 117th Congress begins its work for the American people. The PAC Board will also halt for the foreseeable future any contributions to elected officials who voted to object to the Electoral College certification.
Nasdaq shares the public's concern regarding the deadly events that took place within the U.S. Capitol building. We hope our policies reflect our optimism about the future of America, the opportunity to heal as a country, to champion inclusive growth and prosperity, and the chance to come together to solve our greatest challenges.
Source: Nasdaq
Cboe Global Markets Statement On Political Action Committee Donations
Cboe Global Markets, a market operator and global trading solutions provider, today issued the following statement:
The Cboe Global Markets Political Action Committee (PAC) is temporarily pausing all donations following the assault on the U.S. Capitol last week.
Cboe believes respecting the outcome of free and fair elections is the hallmark of modern democracy and we deeply believe in the democratic principles inherent in our electoral process. We are reviewing our PAC contribution strategy to ensure it aligns with our values, which include honoring the democratic process and supporting progress on important issues in a bipartisan and collaborative manner.
Source: Cboe