Coinbase Makes Net Loss of $1.1bn
08.10.2022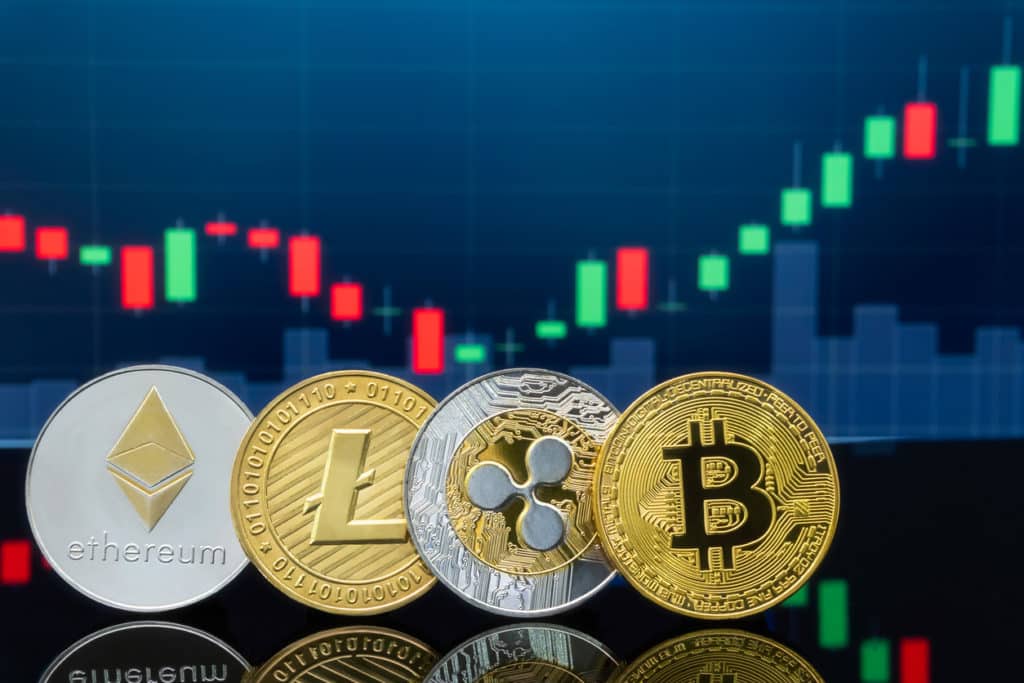 From Coinbase shareholder letter:
Fellow shareholders,
At Coinbase, we live by the mantra "It's never as good as it seems, and it's never as bad as it seems." Despite crypto market capitalization declining $1.3 trillion or ~60% in Q2, primarily driven by macroeconomic conditions and shocks to the crypto credit environment, we remain as bullish as ever on the future of this technology. Coinbase is an all-weather company with experience in navigating through crypto asset price cycles. We continue to take a long-term view and remain focused on building for the future. Q2 was a test of durability for crypto companies and a complex quarter overall. Dramatic market movements shifted user behavior and trading volume, which impacted transaction revenue, but also highlighted the strength of our risk management program. We are focusing on our top business priorities and more tightly managing expenses. As a result, we have included more information in our shareholder letter this quarter, which we have organized into chapters, summarized below, to help investors better understand our results.
Our Q2'22 financial results are in.

Check out our letter to shareholders 👇https://t.co/RuDx4bPADb

— Coinbase (@coinbase) August 9, 2022
Chapter 1:
Crypto is cyclical
 The current downturn came fast and furious, and we are seeing customer behavior mirror that of past down markets. During these down markets, we remain focused on building great products, while we typically see more casual competitors step back. Each crypto cycle has landed higher than the previous one, due to innovations built during the down turns.
Chapter 2:
Down markets create financial headwinds which are reflected in our Q2 results
 Q2 was a tough quarter, with trading volume and transaction revenue each down by 30% and 35% sequentially, respectively. Both metrics were influenced by a shift in customer and market activity, driven by macroeconomic and crypto credit factors alike. However, we are encouraged by the 44% year-over-year growth in subscription and services revenues, and pleased to see our MTUs decline only 2% compared to Q1.
Chapter 3:
Coinbase is adjusting to market conditions
 On the expense side, we've taken several steps to streamline our cost structure, including an 18% employee reduction in June. Overall, it will take some time to fully realize the financial impact of our actions, but we have lowered our fullyear expense range for Technology & Development and General & Administrative expenses. On the product side, we are taking a "pause, maintain, and prioritize" approach to product development and are focusing on five key areas.
Chapter 4:
Building for the future, and excited by product momentum
 We are focused on our highest priority product opportunities:
Coinbase Retail App
Coinbase Prime
Staking
Developer Products – Coinbase Cloud
Web3
Chapter 5:
Strong capital and risk position
 There are three primary factors in assessing Coinbase's financial strength and durability
At the end of Q2, we had $6.2 billion in total $USD resources. In addition, we had $428 million of crypto assets.
We take a prudent approach to risk management. We have had no credit losses from our financing activities, no exposure to client or counterparty insolvencies, no blocking of client withdrawals, nor any changes in access to credit for our clients.
Retail customers and institutions alike trust Coinbase because of our long-standing commitment to regulation and compliance. This is particularly important as the global wave towards regulation continues. We are committed to a productive dialogue with regulators, including the CFTC and SEC, about crypto asset regulation, and to working alongside all policymakers to build a workable regulatory framework for the cryptoeconomy that addresses any areas of risk, while enabling the development and adoption of digital innovation for the benefit of the broader society.
Chapter 6: Outlook
We have updated our outlook for full-year 2022.
Before diving into the chapters, let's summarize our Q2 results.
The decline in crypto asset prices significantly impacted our Q2 financial results, which were consistent with the outlook provided in May. Net revenue was $803 million, down 31% compared to Q1, driven by lower trading volume. Total operating expenses were $1.9 billion, up 8% compared to Q1. Net loss was $1.1 billion and was heavily impacted by non-cash impairment charges. Absent non-cash impairment charges, net loss would have been $647 million. Adjusted EBITDA was negative $151 million.
The full letter can be read here
Source: Coinbase
In addition to the poorly executed Coinbase NFT platform which failed to garner interest – Coinbase did not disclose sunk development and product costs associated with their marketplace pic.twitter.com/XkodJoEDE0

— Greg (@B1ockGreg) August 10, 2022