Coinbase Trading Volumes Drop 29%
11.10.2021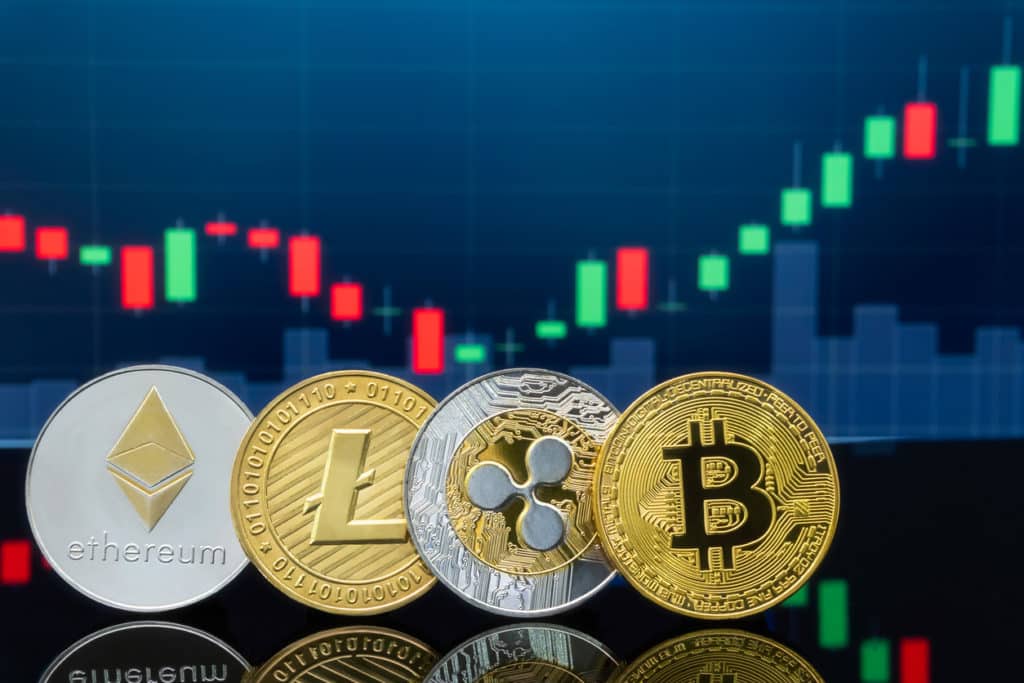 From shareholder letter:
Q3 was a strong quarter for Coinbase marked by deeper customer engagement with our products, continued product innovation, and ongoing industry momentum that we have experienced throughout 2021. We are in the early stages of the development of the cryptoeconomy and are focused on investing for long-term growth. As our year-to-date results have clearly demonstrated, our business is volatile. Coinbase is not a quarter-to-quarter investment, but rather a long-term investment in the growth of the cryptoeconomy and our ability to serve users through our products and services. We encourage our investors to take this point of view.
UPDATE: Q3 financial results are in

Check out our shareholder letter, which includes Q3 financial results, and a quick recap below.

Shareholder letter 👉https://t.co/wtfNeyIu9O pic.twitter.com/Gnp4liC0sH

— Coinbase (@coinbase) November 9, 2021
While we entered Q3 with softer crypto market conditions, driven by low volatility and declining crypto asset prices, market conditions improved meaningfully later in the quarter which we have continued to see into early Q4. This backdrop led to global crypto spot trading volumes declining 37% in Q3 as compared to Q2, however, Coinbase outperformed the market with total trading volumes of $327 billion, a 29% decline in the same period. We have consistently indicated that volatility is a key factor influencing our transaction revenue. Q3 illustrates this point.
Swings in market conditions are expected in these early days of the cryptoeconomy. However, the cryptoeconomy is growing and innovating throughout, and Coinbase is positioned to thrive. In Q3, Verified Users grew to 73 million and retail Monthly Transacting Users (MTUs) were 7.4 million. The number of institutions and ecosystem partners using Coinbase also continued to grow nicely. We generated $1.2 billion in net revenue, marking our third consecutive quarter of over $1 billion in net revenue. This includes $1.1 billion in transaction revenue and $145 million in Subscription and services revenue. Net income and Adjusted EBITDA were $406 million and $618 million, respectively.
We are pleased by the growth in our Subscription and services revenue which grew 41% sequentially to $145 million in Q3. Growth in Subscription and services is an indicator that crypto is moving into the utility phase, where users are able to generate yield on their crypto and engage beyond crypto's first use case: investing. Approximately 28% of our retail MTUs both invested and engaged with at least one other product in Q3. Further, 49% of our retail MTUs engaged with noninvesting products such as Staking, Earn, and Coinbase Card, including 2.8 million users who were earning yield on their crypto assets.
Q3 2021 Select Key Business and Financial Metrics
Throughout this year of tremendous growth and volatility for the cryptoeconomy, Coinbase has been tested and we are proud of the progress we have made. We continue to invest aggressively to strengthen our systems, infrastructure, and customer service, while we simultaneously push forward on product innovation and increased marketing efforts to increase broader awareness of crypto. Central to these efforts has been bringing more talent into Coinbase; we hired over 600 people in Q3 and ended the quarter with 2,781 full-time employees — more than doubling our employee base this year alone. Our efforts to attract top talent are enabling us to increase our speed of supporting more assets and deliver new innovative product experiences, including our Prime brokerage offering for institutional customers, our new direct deposit solution, and most recently our plan to introduce Coinbase NFT, a peer-to-peer NFT (non-fungible token) marketplace.
Each quarter that passes reinforces our view that we have a massive opportunity ahead of us. Coinbase's platform is powering the cryptoeconomy which is a critical infrastructure layer to Web 3.0. Social and mobile companies were the building blocks of Web 2.0; crypto and the blockchain will drive Web 3.0 which improves upon the past models to combine content, payments and identity, on one platform. We believe Web 3.0 represents a paradigm shift in how we all interact with the Internet which will unleash unprecedented innovation and economic freedom. The Coinbase product suite is being designed to fuel this shift.
We can observe the beginnings of this shift with the dramatic advancements in crypto participation in 2021. Total crypto market capitalization at the end of Q3 was ~$2.0 trillion, up from ~$800 billion at the end of 2020, driven by higher crypto asset values as well as the ongoing proliferation of crypto assets. Further, according to the World Bank and crypto.com, the number of crypto users globally doubled in the first half of 2021 to over 200 million — and the rate of user growth is accelerating. Bigger picture, the crypto adoption curve over its first decade is mirroring that of Internet adoption over a similar time period beginning in the late 1990s.
As we have long advocated, the accelerating adoption of crypto is driving a focus on regulation. Last quarter we pointed to the industry rallying behind efforts to work with U.S. leaders as the Senate debated the infrastructure bill. We continue to see regulation as a critical enabler of crypto growth. That is why we have taken the important step of introducing a proposed regulatory framework, entitled Digital Asset Policy Proposal: Safeguarding America's Financial Leadership ("dApp"), which we hope will encourage an open and constructive discussion regarding the role of crypto assets in our shared economic future.
We remain focused on our mission to increase economic freedom in the world with a goal of bringing 1 billion people into the cryptoeconomy. We are investing heavily towards this future through our growth flywheel — growing our user base, adding breadth and depth of assets, and launching innovative products and services.
Coinbase Prime
We launched Coinbase Prime to our institutional users in mid-Q3. Coinbase Prime is a best in class offering that combines advanced trading, trusted custody, analytics, and financing in a single solution and gives institutions access to the robust tools and services they need to invest in crypto. We have continued to add more venues to our smart order router which allows clients to achieve the best available price, added more assets to our trading and custody capabilities, enhanced our post-trade reporting capabilities, and added to our post-trade credit financing options. We will continue investing in the future of institutional crypto by building on these services and launching a mobile app that enables portfolio access and collaboration on the go.
The whole letter an be read here.
Source: Coinbase