Coinbase Transaction Revenue Falls 44%
11.04.2022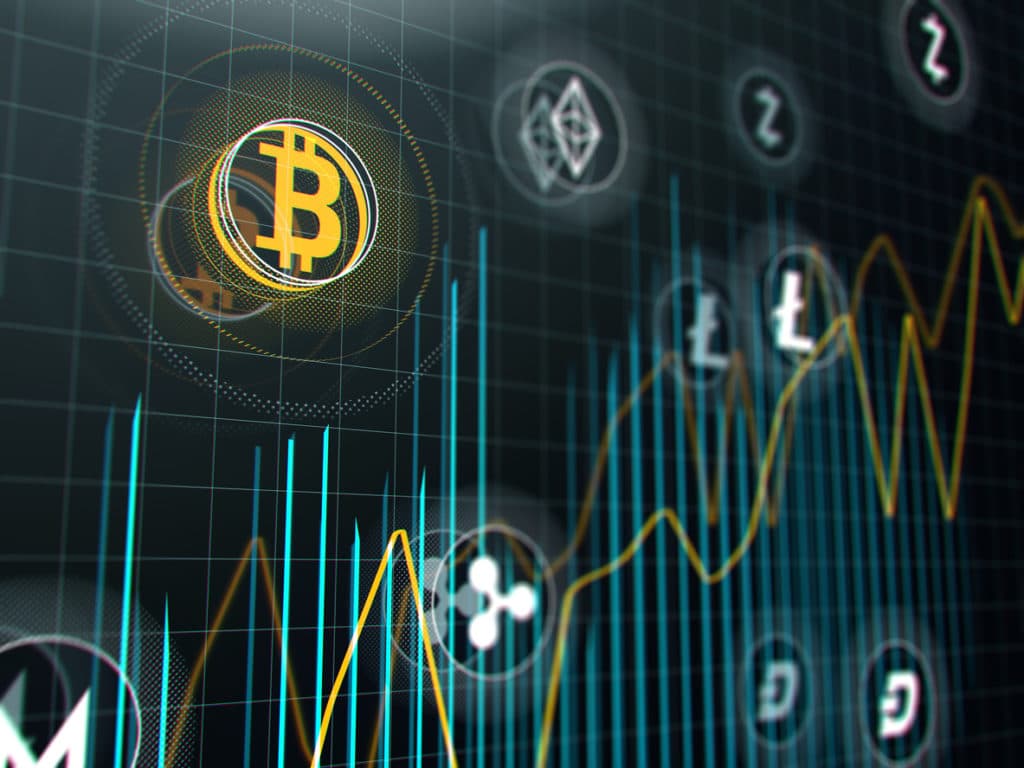 Coinbase Q3 Shareholder Letter:
Q3 was a mixed quarter for Coinbase. Transaction revenue was significantly impacted by stronger macroeconomic and crypto market headwinds, as well as trading volume moving offshore. Meanwhile, we saw strong growth in our subscription and services revenue, driven by our participation in the USDC ecosystem and higher staking activity. While the macro headwinds are beyond our control, we continue to focus on factors within our control: narrowing our product focus to deliver amazing customer experiences and reducing our operating expenses.
Looking ahead, we could not be more excited about the industry leading partnerships – like those we recently announced with BlackRock and Google – as well as the momentum and innovation we see in our own product portfolio and across the industry more broadly.
Our Q3'22 financial results are in.

Check out our letter to shareholders:https://t.co/JmThnye15x

— Coinbase (@coinbase) November 3, 2022
Before diving into the chapters, let's start with a summary of our Q3 results. Q3 results were largely consistent with the outlook we provided in August. Q3 transaction revenue was $366 million, down 44% compared to Q2, driven by lower trading volume. Subscription and services revenue increased 43% sequentially to $211 million, driven by higher interest income. Q3 net revenue was $576 million, down 28% compared to Q2. Total operating expenses were $1.1 billion, down 38% compared to Q2. Absent non-cash impairment charges incurred, total operating expenses would have declined 22% sequentially in Q3. While revenues declined sequentially, net loss and Adjusted EBITDA both improved sequentially to negative $545 million and negative $116 million, respectively.
Chapter 1
Headwinds continued to impact our transaction revenue which declined 44% Q/Q. While we face three headwinds on our trading volume and associated transaction revenue, we are retaining customers and growing assets through engagement with non-investing products. First: macro conditions deteriorated in Q3, resulting in the daily average crypto market cap and volatility declining 30% and 24% sequentially, respectively. This drove lower crypto trading volume and a continued shift in our retail customer's behavior from trading to "hodl'ing."
Second: trading volume has been shifting away from the US, where our business is concentrated. For example, global monthly crypto spot market volume declined 18% when comparing September 2022 to January 2022, but US monthly volume declined over 50% over the same time period. We believe that this volume shift is partially attributed to the perception of uncertainty that certain digital asset issuers may have about the development of a regulatory framework addressing our industry, whether by Congress or regulators. Third: as retail volume pulls back, competition heats up for market makers and active traders who are price and leverage sensitive
Chapter 2
Despite headwinds, there were bright spots: Subscription and services revenue grew 43% Q/Q. Q3 subscription and services revenue grew 43% sequentially to $211 million (or would have grown 82% when holding crypto prices constant). The biggest contributor within subscription and services – interest income – benefited from the rising interest rate environment.
Chapter 3
We are diligently focused on cost optimization and cash management – operating expense declined 38% sequentially (or 22% absent the impact of non-cash impairment charges). In Q2, we outlined a series of efforts aimed at streamlining our cost structure – including our June headcount reduction, recalibrating future hiring plans, optimizing infrastructure and vendor spend, and increased discipline in marketing spend. We were pleased to see these actions bear fruit in Q3, as total operating expenses declined sequentially. We ended Q3 with $5.6 billion in total $USD resources, in addition to $483 million in crypto assets, which we believe puts us in a strong position to manage through the crypto winter.
Chapter 4
We are seeing continued momentum in our product development and partnerships, supported by ongoing crypto innovation and adoption. While price declines and lower trading volume dominate the headlines, we are encouraged by user sentiment, the scaling of blockchains, our growing partnerships, and institutional adoption that we saw throughout Q3. We see undeniable traction in product development making crypto more accessible. Under the surface of a challenging market, an innovation and adoption spring is coiling.
Chapter 5
2022 Outlook and 2023 Preview. For 2022, we remain cautiously optimistic that we will operate within the $500 million Adjusted EBITDA loss guardrail that we previously communicated. This assumes that crypto market capitalization and volatility do not deteriorate meaningfully below October levels and that we do not see changes in customer behaviors. For 2023, we're preparing with a conservative bias and assuming that the current macroeconomic headwinds will persist and possibly intensify.
Read the full letter here
Source: Coinbase
Our Q3'22 financial results are in.

Check out our letter to shareholders:https://t.co/JmThnye15x

— Coinbase (@coinbase) November 3, 2022