Columbia Threadneedle Buys BMO's EMEA Fund Manager
04.13.2021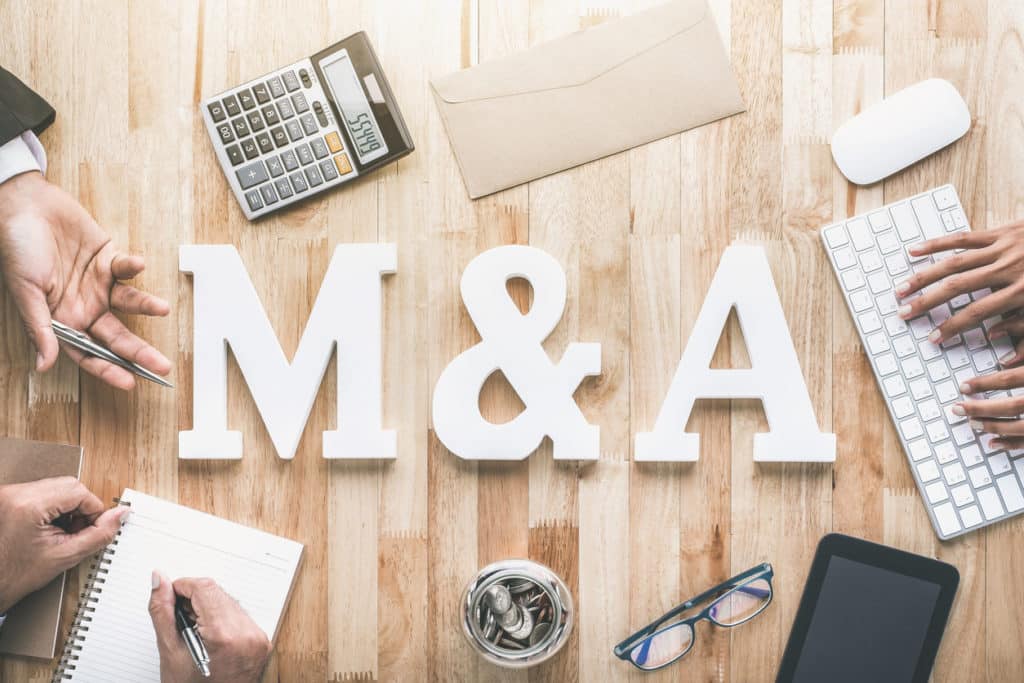 On 12 April we were pleased to announce the acquisition of the EMEA asset management business of BMO. This is an exciting next step for Columbia Threadneedle, adding complementary talent and capabilities that will deliver meaningful value for our clients. We understand the importance of maintaining stability and continuity as we proceed gradually from here. For our existing clients, it will be business as usual with no impact on your current funds and portfolios.
Today we announced the acquisition of the EMEA asset management business of BMO. It adds a terrific complement of talent and strategic capabilities that will deliver meaningful value for clients. https://t.co/4W3AgBmjTK pic.twitter.com/3l35Y2KKac

— ColumbiaThreadneedle (@CTinvest_EMEA) April 12, 2021
Importantly, we are a people business, and strong cultural alignment between Columbia Threadneedle and BMO was a critical factor. We share a client-centric culture, fundamental belief in active management, collaborative and research-based investment approach, and long-held commitment to responsible investment principles.
The acquisition adds a substantial presence in the European institutional market and considerably expands our investment capabilities and solutions to meet growing client demand. It will add $124 billion of assets under management in EMEA, and brings Columbia Threadneedle's total AUM to $671 billion, making the firm a top 35 global asset manager and top 10 manager of UK fund assets, based on AUM*.
BMO Asset Management has leading positions in areas that will add new capabilities as well as enhance our established strengths. These include:
Responsible Investment (RI) – A recognised leader with a broad range of specialist Environmental, Social and Governance (ESG) products and an excellent responsible engagement overlay service that provides corporate engagement on equity and bond holdings, as well as proxy voting services
Liability Driven Investing (LDI) – A top four LDI business in Europe, dominant in the small/mid-market sector
Fiduciary/outsourced management (OCIO) – A key solutions business that includes fiduciary teams based in the Netherlands and UK
European Real Estate – A continental European direct real estate capability, based in Germany and France.
We will also add depth and breadth in traditional asset classes. BMO's European fund range comprises several publicly traded investment trusts, including F&C Investment Trust PLC, the world's longest-tenured investment trust, which complements our Tri-Continental Corporation, the longest-tenured closed-end fund in the US.
In North America, we will establish a strategic relationship with BMO Wealth Management to serve the asset management needs of their clients. BMO clients will have the opportunity to move assets to Columbia Threadneedle and we will also establish a distribution agreement between the two firms.
We expect the transaction to close towards the end of 2021, subject to customary regulatory approvals in relevant jurisdictions. In the meantime, we remain focused on delivering for our clients. Over time we look forward to broadening our offering with new capabilities and enhancing our teams by bringing together talent and expertise from both organisations.
Source: Columbia Threadneedle
BMO refocuses Wealth Management business for North American growth, announces sale of EMEA Asset Management business
Ameriprise Financial to purchase BMO's EMEA asset management business
Transaction supports BMO's goals to optimize efficiency and to focus capital and investment in areas where it has an advantaged market position, including its North American Wealth Management business
BMO Wealth Management to enter into strategic relationship with Columbia Threadneedle Investments, the global asset management business of Ameriprise, giving its North American Wealth clients opportunities to access a wide range of Columbia Threadneedle's leading investment management solutions
BMO Capital Markets maintains active international presence
BMO Financial Group announced that it has reached a definitive agreement with Ameriprise Financial, Inc. to sell the entities that represent its EMEA Asset Management business. Under terms of the agreement, Ameriprise Financial will purchase BMO's EMEA asset management business for £615 million or approximately CAD $1,089 million, in an all-cash transaction, subject to regulatory approvals, and other customary closing conditions. Separately, in the U.S. the transaction includes the opportunity for certain BMO asset management clients to move to Columbia Threadneedle Investments, subject to client consent. The terms of the U.S. agreement were not disclosed.
"This transaction is consistent with BMO's focus on long-term profitability as a leading North American bank and wealth manager, and enables us to focus our resources where we have a competitive advantage and are well-positioned to deliver growth and accretive returns," said Joanna Rotenberg, Group Head, BMO Wealth Management. "We will continue to invest in our diversified North American Wealth businesses, including our Canadian asset management business, to provide an unrivalled experience for our clients as their needs change."
Columbia Threadneedle is Ameriprise Financial's global asset management business, overseeing investments for individuals, advisors and wealth managers, as well as institutions. The transaction significantly increases Columbia Threadneedle's EMEA business and brings BMO GAM's talent and strategic capabilities in EMEA to Columbia Threadneedle that can be leveraged globally, including its expertise in Responsible Investment, Liability Driven Investing, Fiduciary management, European Real Estate and Investment Trusts.
As part of the transaction, BMO and Columbia Threadneedle will also establish a strategic relationship to offer BMO's North American Wealth Management clients opportunities to access a wide range of Columbia Threadneedle investment management solutions, including Responsible Engagement Overlay, ESG and Alternatives, upon close.
"Columbia Threadneedle is a global player in asset management and is well positioned to take the businesses to the next level. As clients' needs for asset management shift, scale, new capabilities and distribution reach become even more critical. This transaction is a great outcome for both institutions, and for our clients," continued Rotenberg.
Transaction aligns with BMO's broader strategy to enhance return profile
On a pro forma basis, based on its most recent year end financials, the impact of the transaction on BMO's efficiency ratio, ROE and common equity Tier 1 (CET1) ratios is an improvement of approximately 64 bps, 20 bps, and 29 bps, respectively, supporting BMO's strategic goal to enhance shareholder returns through capital and resource optimization. The transaction will not have a significant impact on future run rate earnings.
Growing BMO's North American competitive advantage in wealth management
BMO Wealth Management is a key driver of BMO's growth strategy and today's announcement accelerates opportunities to deepen its advantage in North America. BMO's award-winning Private Wealth franchises in Canada and the United States deliver trusted advice to affluent individuals, families and businesses, through a broad spectrum of financial planning, insurance and advice-based solutions. BMO InvestorLine's highly ranked platform for self-directed investors, as well as our cutting-edge digital hybrid advice services adviceDirect and SmartFolio are well positioned for the continued acceleration of online investing. BMO is also committed to growing its Canadian asset management business, a recognized leader and innovator in Exchange Traded Funds having led the market in net flows for 10 years, with intentions to expand further into the fast-growing alternatives and ESG spaces.
As this transaction met the accounting requirements of assets held for sale under IFRS, the bank will record a net write-down of goodwill related to these businesses of approximately $745 million after–tax in Q2 2021, which will be reported in the Corporate Services segment and treated as an adjusting item. This amount is subject to closing adjustments, including fair values and foreign exchange rates prevailing at the date of closing.
The transaction is expected to close in the fourth quarter of calendar 2021 and both BMO and Columbia Threadneedle are working to achieve a smooth transition.
In connection with the transaction, BMO Capital Markets and Morgan Stanley Canada Limited acted as financial advisors and Norton Rose Fulbright LLP acted as legal counsel to BMO. Linklaters LLP acted as legal counsel to Ameriprise Financial.
Source: BMO