Daniel Boulud's DBGB brings us "Summer Suckling Pig Roast"
05.25.2012
Now that Memorial Day has come and gone, summertime has unofficially set in…and with it, Daniel Boulud's ever-popular "Summer Suckling Pig  Roast". A reservations-required, once-per-night exclusive offer, the pig roast, served at Boulud's casual Lower East Side brasserie DBGB, promises to fete up to eight–and slake your thirst with as much beer as you desire.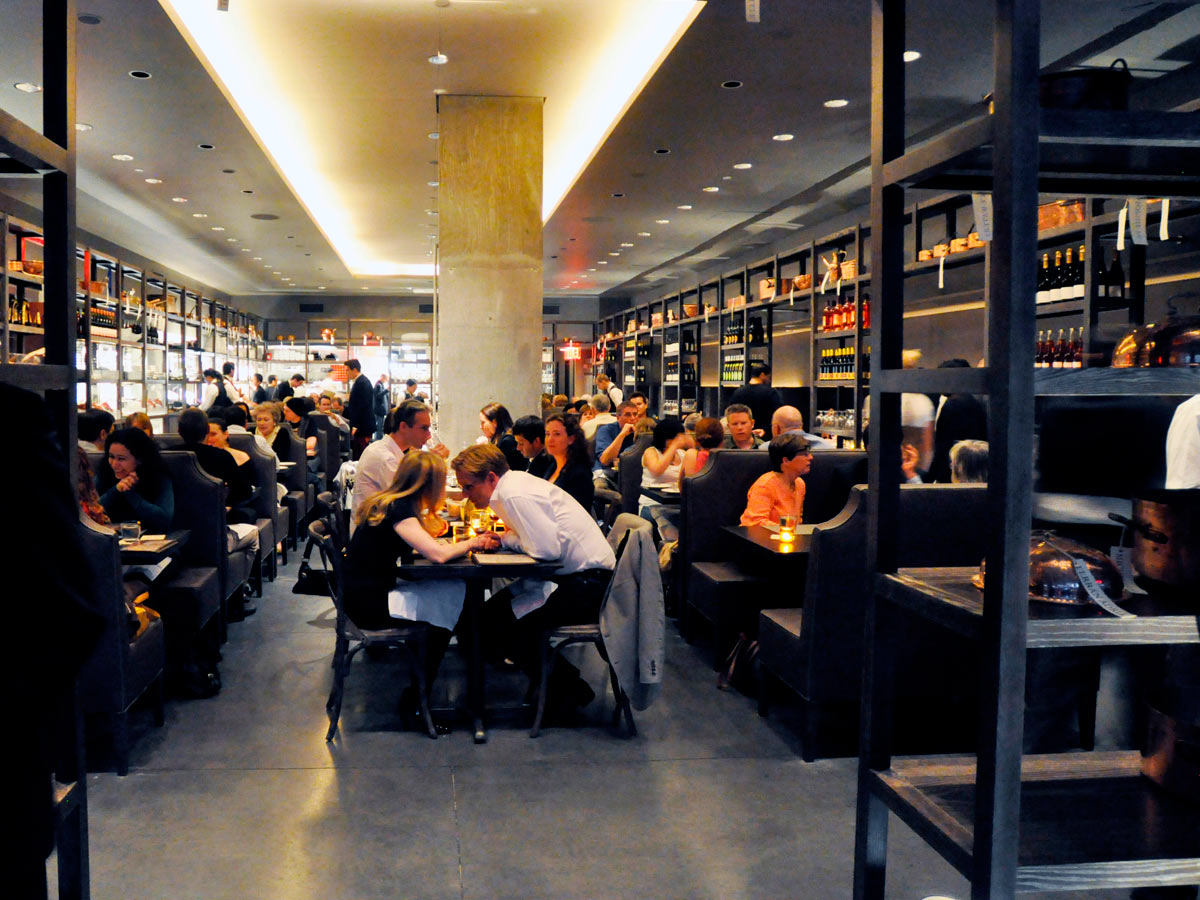 Pig out: Make all of DBGB's ultra-hip jealous by ordering a pig roast for you and seven lucky pals.
For $495, the roast begins with a Fromage de Tête–head cheese, for those of you not into fussy names, followed by the roasted suckling pig itself, a delicacy known for its savory tenderness (it is, after all, essentially a piglet, full of fat rather than muscle). A festival of side dishes follow: zucchini tian, a Provençal-style gratin; grilled asparagus, spring peas, and fingerling potatoes seasoned with ramps persillade, essentially a sauce made of ramps (spring onions), chopped parsley, herbs, garlic, oil, and vinegar. The meal, on the whole, is well balanced: young roasted pig richness countered by the fresh crispness of spring vegetables.
As with all exclusive meals, this one requires reservations at least 72 hours in advance, as DBGB serves only one pig roast per night. Should you and your dining companions wish to have craft beer along with your sumptuous meal, DBGB and beer sommelier John Langley promise unlimited quantities…until they "look at you sideways".
DBGB Kitchen and Bar is located on 299 Bowery at Houston Street. To reserve a pig roast, call 212-933-5300.
Photo credit: danielnyc.com