Destination: Crete
06.17.2013
Markets Media: You are from Crete but you live in New York. Tell us about your homeland. For someone who hasn't been to Crete, what Is the one reason they should visit?


Maria Frangiadaki: It's impossible to say just one thing when you are talking about Crete.
It is the largest and most diverse of the Greek islands. It's home to legends of Greek mythology such as the story of the Minotaur and Theseus.
But as well as legends and myths, there is real history in Crete. It is home to one of the earliest civilizations and empires known as the Minoan empire, which was run by King Minos. The ruins, known as the palace of Knossos, are located on the outskirts of Iraklion and are open to the public. Some of the ruins and frescos, such as the three women and the Prince of Lillies, have been reconstructed, but you can get a real sense of life in ancient Minos when you visit.
In recent times, geologists have claimed that the downfall of the empire was caused by a tsunami that originated from Santorini, given that rock sediment unique to Santorini was found in the Cretan strata. Since then, everyone from the Vikings to the Venetians have invaded Crete's shores and left an indelible mark on its landscape. You need to see it to believe it.
MM: Talk about life in Crete and the in Mediterranean region today.
MF: Everyone must experience summer in the Mediterranean at least once in their lifetime. There is blue skies and sunshine every day, all day. The water is pristine, warm and so very inviting.
Whether you simply want to bask in the sun and take an occasional dip, take an excursion on a glass-bottom boat, or dive for barracudas, it is simply amazing.
MM: How about the cuisine?
MF: Well of course there's fresh fish. Calamari, lobster. The best Greek salad with fresh, home-grown vegetables and feta cheese. It's all very healthy and nutritious.
As for the wine, I think that Greek wine is one of the best-kept secrets in the world. We have excellent vineyards and vintages, such as Chateau Lazaridi, Moschofilero and Gaia.
Sitting by the water or in the harbour eating great food and drinking fantastic wine, while watching the people go by, is one of those wonders you can only appreciate by doing.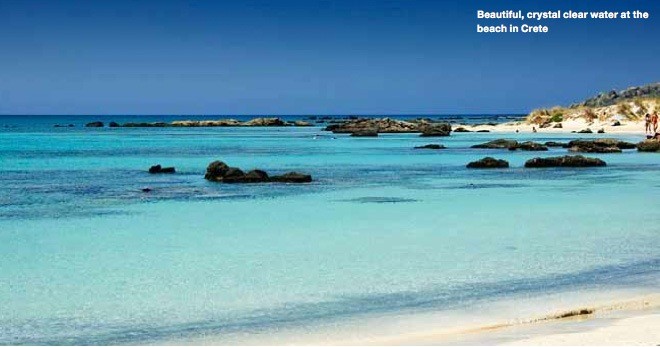 MM: I have to ask about Zorba the Greek, the 1964 movie filmed in Stavros, Crete, and starring Anthony Quinn. Some Cretans believe that Quinn really captured the essence of being Greek, and he became a very popular, almost cult-like figure. Do people ask you about that?
MF: Yes, of course!
MM: What's the nightlife like?
MF: There is something for everyone. There are bars and clubs for all generations, as well as traditional bizouki (music) for an authentic Greek experience. Chania, Heraklion, Rethymno, and Agios Nikolaos are all fantastic places to visit. My favorite restaurant is Sarantari in Hersonissos…and my favorite beach is Agia Pelagia.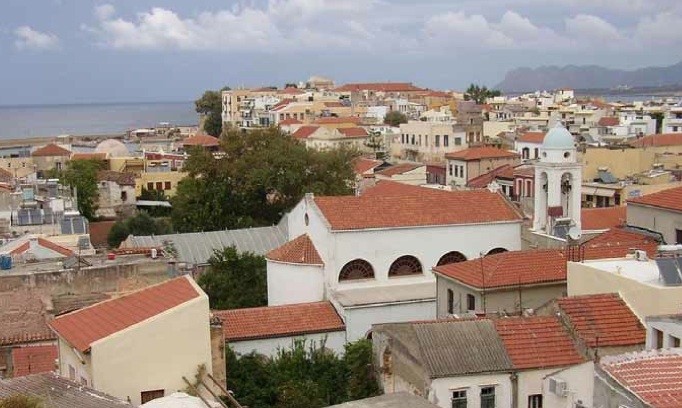 MM: Tell me about the Cretan folk.
MF: They are one of the most hospitable and gentle folk you'll ever meet.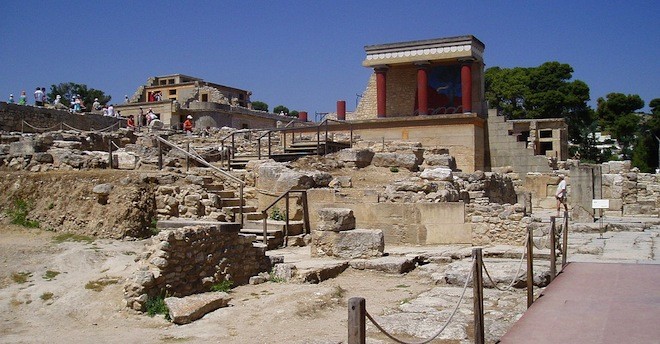 MM: Finally, if you only have time for one excursion, what would you recommend?
MF: Elafonisi or the Palace of Knossos.