To Do: 5 Warm-Weather Cocktails
05.23.2012
It's that time in spring when the sun's just warm enough and the breeze, just cool enough: complement it with a new drink or two to add to your cocktail arsenal. These six tried-and-true concoctions–test driven by us–include a hint of tart fruit or green freshness to celebrate the newly arrived warm weather.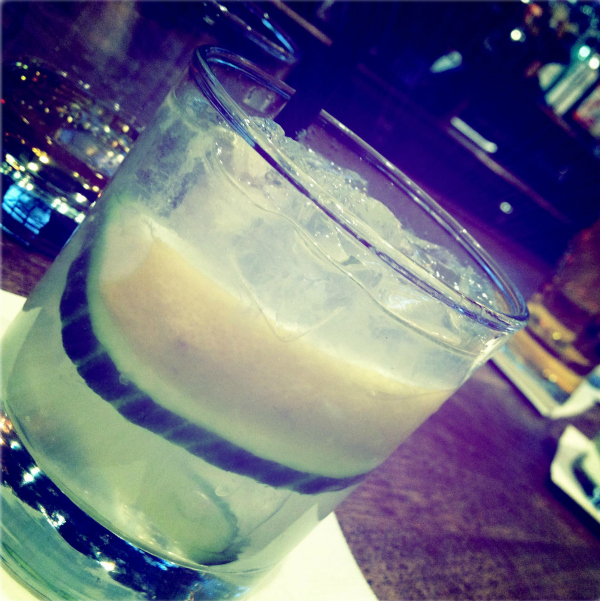 1. So Fresh and So Clean.
This crisp, vegetal drink, made with gin and cucumber, is coolly sweet, green in flavor, and crisply pure while packing a punch. Try this as an alternative to the usual margarita.
Fill a lowball glass 1/2 of the way with ice.
Pour in 2 oz. Hendricks Gin
2 oz. St. Germain
1 slice cucumber
1 wedge lemon
Stir and enjoy with cucumber and lemon squeezed in glass.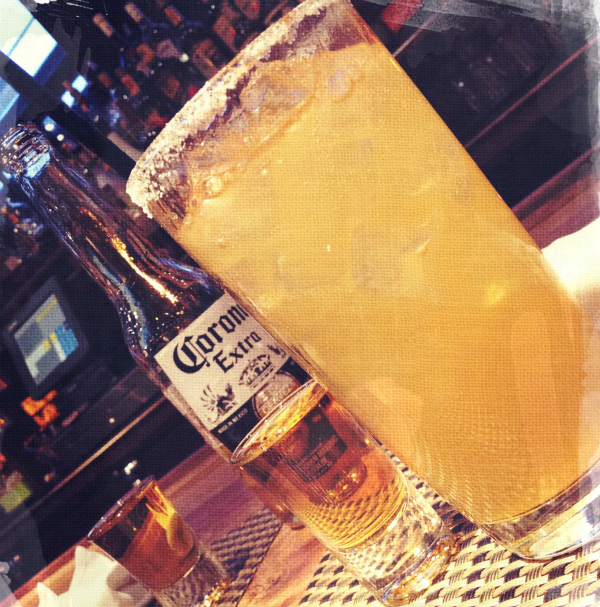 2. Michelada Chiller.
We kick it up a notch with a dash of tequila and green habanero sauce. There are tons of variables for this classic, but this is deliciously unfussy.
Chill a tall glass in the freezer. Once glass is chilled:
-Rim glass with salt, if preferred
-Add Ice (add as much as you'd like)
-Pale ale (we like Sierra Nevada Pale Ale or Founders Pale Ale)
-Squeeze in 1 lime wedge, toss in glass
-2 oz. tequila reposado (much better than a blanco in this drink)
-Drops of green habanero sauce, to taste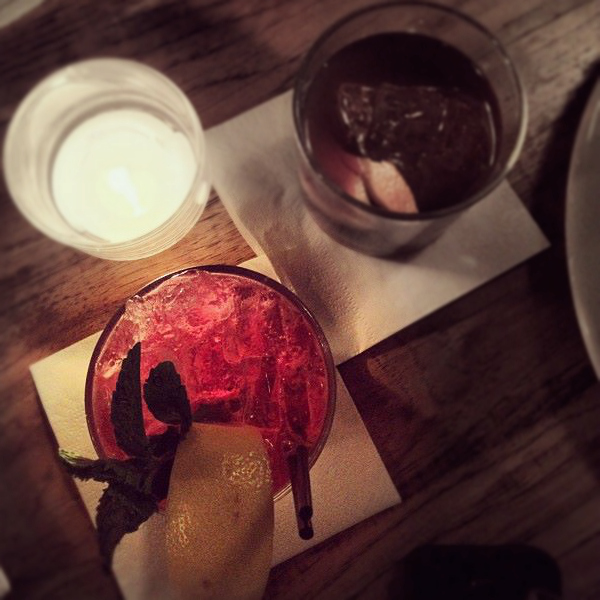 3. Blueberry Bash.
The blueberry season is coming up–invite it into your glass with this tart, head spinning, but subtly sweet drink.
In a shaker with ice:
-Muddle 1 tbsp. blueberry preserves
-2 oz. vodka (any brand will do, as this is more for kick, not flavor)
-4 oz. Sauvignon Blanc (look for something with "fruity" and "floral" in the description)
-Pour into a lowball glass with ice.
-Lemon wedge
-Mint sprig, for garnish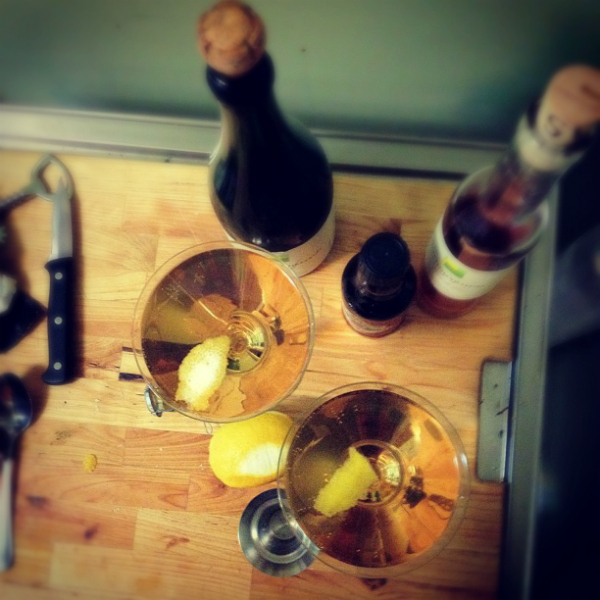 4. Sparkling Spring Cocktail.
Inspired by a drink especially made for us by David Page and Barbara Shinn of Shinn Estate Vineyards. Ingredients used here can be found on their website.
In a champagne flute:
-1/2 oz. orange or lemon bitters
-2 oz. Shinn Eau de Vie ($25, distilled blanc de blanc wine, 40% abv)
-drop in a sliver of lemon peel, heated for a few seconds over flame to bring out lemon oils
-Fill glass with Shinn Brut Sparkling ($36)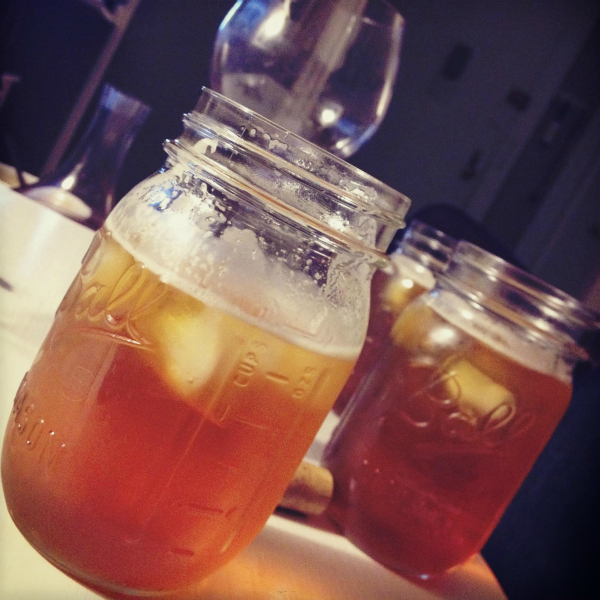 5. Southern Peach.
This is the name we're giving this cocktail, made once upon a time by an old friend and refined over the years at home.
In a Ball jar for extra Southern street cred–or just the usual glass, if that's your style:
-Ice
-2 oz. bourbon (we like Bulleit from Tennessee or Eagle Rare from Kentucky)
-Fill glass with Lindemans Peche Lambic (or apricot beer, in a pinch)
-Dollop of honey, to taste
-Mint sprig, for garnish
Enjoy while watching the Kentucky Derby.