Dragon Boats in New York
08.05.2014
This weekend, the Hong Kong Dragon Boat Festival returns to New York City for two days of dynamic events. From August 9-10, HKDBF-NY shares the colorful custom of Dragon Boat Racing with the Festival's traditional teak boats dexterously constructed by craftsmen in Hong Kong. Each boat is adorned with the head of a dragon at the front and the tail of a dragon at the rear, mesmerizing viewers as the serpentine works of art glide along the water.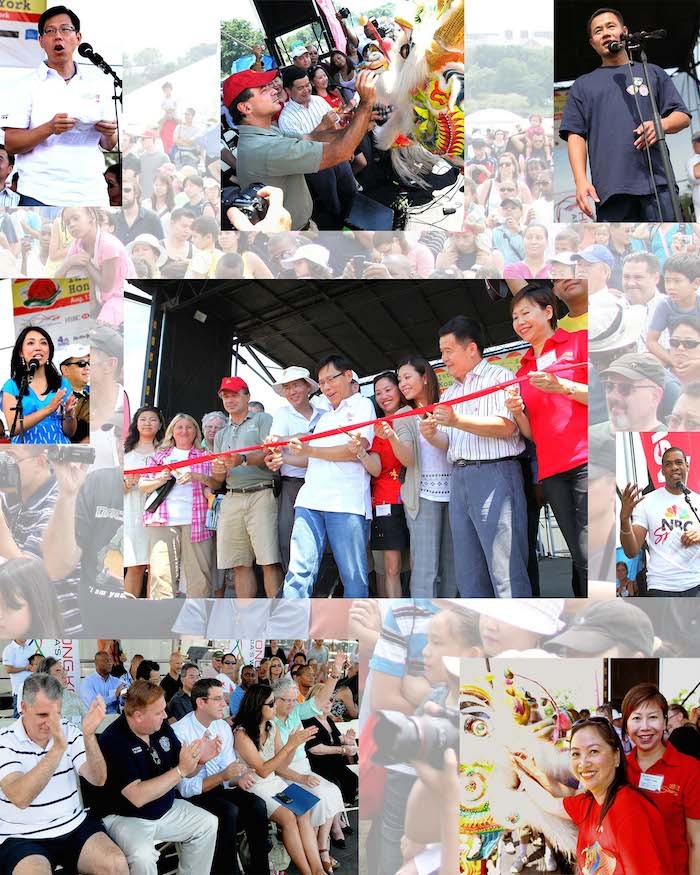 Beginning as an annual Chinese rite commemorating the idealistic poet and reformer Qu Yuan, who drowned himself to protest against political corruption in the third century B.C, the tradition of Dragon Boat Racing has become a stately representation of patriotism and group integrity as well as a lively sporting event. New York City's Hong Kong Dragon Boat Festival is the largest multi-cultural celebration and competition in New York and the largest of its kind in the United States. For twenty-three successful years, HKDBF-NY has attracted a diverse audience throughout North America for the Festival's vibrant entertainment environment, and spectacles. This year, with a record number of over 188 Dragon Boat Racing teams scheduled to participate, the competition is expected to be fierce and wondrously enjoyable to watch.
In addition to the highly anticipated races, the festival also hosts Chinese arts presentations, martial arts demonstrations, and the customary Dragon dance performance for a culturally enriching weekend.
Racing begins at 9:00 am and takes place throughout the Festival until approximately 5:00 pm each day. Events will continue rain or shine and are complimentary to attend. The Festival will be held in Queens's Meadow Lake, Flushing Meadows Corona Park. For more information and schedules visit: WWW.HKDBF-NY.ORG
Photos via HKDBFNY, INC.