DTCC Enhances ETF Clearing
09.16.2020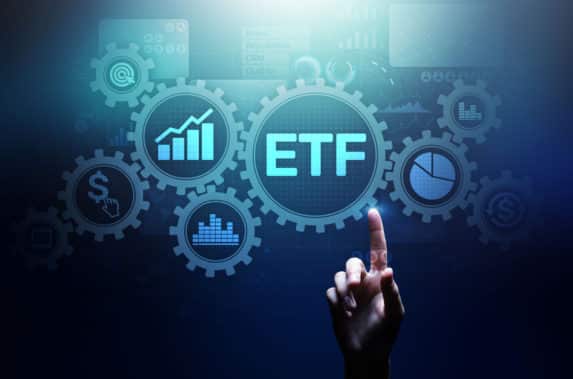 The Depository Trust & Clearing Corporation (DTCC), the premier post-trade market infrastructure for the global financial services industry, today announced that its subsidiary National Securities Clearing Corporation (NSCC) has received regulatory approval and has begun implementing rule changes designed to enhance the consumption and distribution of the ETF Portfolio Composition File (PCF) process in support of regulatory changes calling for increased transparency for Exchange-Traded Funds (ETFs) under SEC Rule 6c-11. DTCC's recent enhancements to the ETF PCF process include the introduction of multiple basket types to provide flexibility for Create/Redeem order customization, pricing baskets and additional data elements to support the clearance of fixed income ETFs in a future release.
DTCC has enhanced ETF clearing by expanding processing flexibility, with new capabilities supporting SEC Rule 6c-11: https://t.co/Zu3LrAtbcV #ETF pic.twitter.com/uVVs5lFgDR

— DTCC (@The_DTCC) September 15, 2020
The features and automated controls introduced by DTCC expand the firm's existing ETF primary market clearing process to include processing of multiple basket types and flexibility for order customization. The enhancements clearly differentiate all basket types within the PCF based upon their intended use, such as distinguishing between pricing and multiple trading baskets. Basket types include Standard, Restricted, Pricing, Rebalance, Create Only, Redeem Only, and Negotiated.
"Enhancing the PCF to differentiate pricing baskets from trading baskets reduces risk for both NSCC and its members," said Murray Pozmanter, DTCC Managing Director and Head of Clearing Agency Services. "The risk reduction ensures members can rely on the data published through the PCF for pricing or other purposes. It also prevents submitting creation and redemption orders to NSCC against pricing baskets, which are not published with associated creation units."
NSCC, in response to the SEC Rule 6c-11, is expanding support for order customization in multiple scenarios, such as rebalance trades, baskets with restricted components, and negotiated baskets. Concurrently, NSCC supports transparency for these customized orders through enhanced basket distribution options across multiple clearing-eligible basket types, such as trading baskets intended as a daily pro-rata slice and trading baskets intended to be delivered to individual authorized participants to support rebalance trades. NSCC continues to provide full support for ETF agents to publish pricing baskets that include industry-requested features to provide additional data elements across all basket types.
Source: DTCC