DTCC Expands APAC Trade Reporting Services
08.11.2021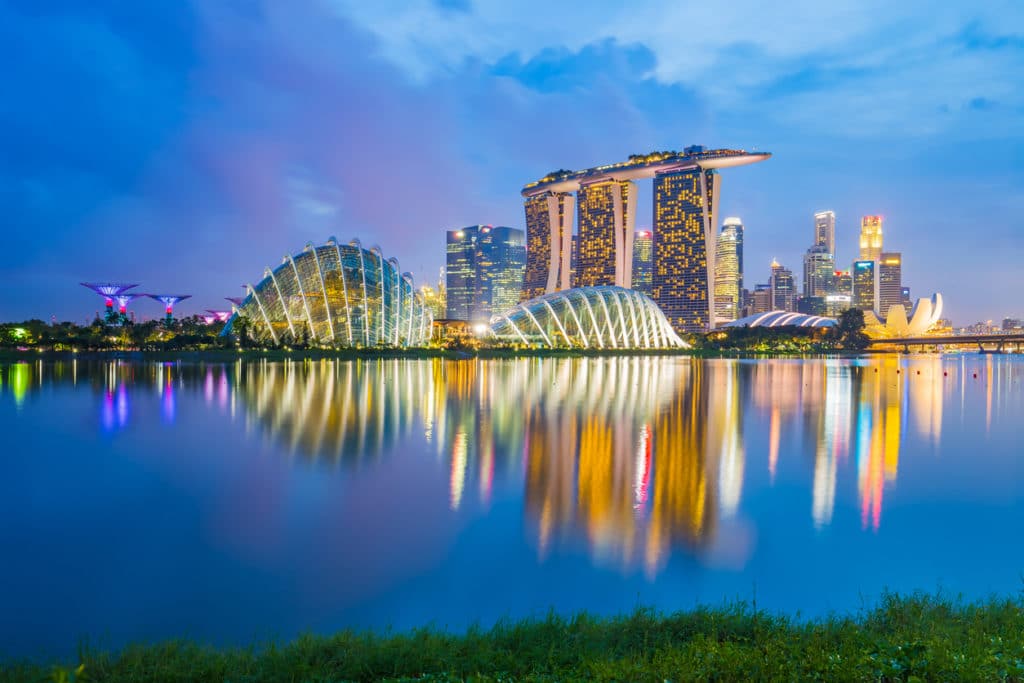 The Depository Trust & Clearing Corporation, the premier post-trade market infrastructure for the global financial services industry, announced that its Global Trade Repository (GTR) service, via its legal entity, DTCC Data Repository (Singapore) Pte. Ltd. (DDRS), is ready to support in-scope Singapore firms with trade reporting services for the final phase of the Monetary Authority of Singapore's (MAS) derivatives trade reporting requirements, which are scheduled to take effect on 1 October 2021.
MAS' final phase in trade reporting regulations for OTC derivatives contracts traded or booked in Singapore, or Phase 4, will take effect on October 1, 2021: https://t.co/iYmWnKPMPw #APAC #finreg #tradereporting pic.twitter.com/JBE5IxIgYg

— DTCC (@The_DTCC) August 11, 2021
The final phase of MAS' Reporting Regulations for over-the-counter (OTC) derivatives contracts marks the last step in trade reporting rules, set out in the Securities & Futures Act (SFA). The forthcoming regulation brings finance companies, subsidiaries of banks in Singapore, insurers and CMS license holders with specified derivatives contracts in an annual aggregate gross notional amount of more than S$5 billion, as well as significant derivatives holders—namely, persons with specified derivatives contracts in an annual aggregate gross notional amount of more than S$8 billion—into scope. As of October 2021, these firms will be required to report their equities, commodities and foreign exchange derivatives contracts traded and/or booked in Singapore to MAS.
"We are pleased to support MAS in its efforts to reduce risk and increase transparency in the derivatives market by adding a broader set of financial firms to the reporting regime," said Priya Kundamal, DTCC General Manager and Head of DDRS. "We look forward to collaborating with MAS, our clients and the industry to bring new insights and greater risk reduction to the OTC derivatives space."
DDRS is the only trade repository service approved by MAS to operate in Singapore. Firms will be able submit their applicable derivatives contracts either directly to DDRS or by delegated submission through a counterparty that uses DDRS' trade reporting services. In order to leverage DTCC's trade reporting capabilities to comply with the forthcoming reporting requirements, firms will first need to onboard to DDRS and begin testing their submissions ahead of the 1 October 2021 compliance date. The DTCC Learning Center and client service teams have been resourced to provide clients with the support they require to become familiar with the GTR system.
Kundamal added, "We look forward to providing our extensive set of trade reporting capabilities to additional firms in Singapore, enabling them to meet forthcoming trade reporting requirements. Now is the time for newly in-scope firms to review their preparations as the compliance date draws near."
DTCC's GTR service in Asia has more than 400 clients across the region, reporting approximately 3 million open positions under the Australian Securities and Investment Commission (ASIC), the Financial Services Agency (JFSA), the Monetary Authority of Singapore (MAS) and the Hong Kong Authority (HKMA). GTR is the only trade reporting service in the world that supports regulatory reporting across the Asia-Pacific region for all five major OTC derivatives asset classes.
Globally, the GTR service, through locally registered trade repositories, has almost 9,000 clients and 150 partner firms, providing reporting to over 60 regulators across 35 countries, maintaining approximately 40 million open OTC positions per week and processing over one billion messages per month, making it the largest trade repository service in the world.
Source: DTCC