ESG ETFs Gather Record Net Inflows
10.29.2021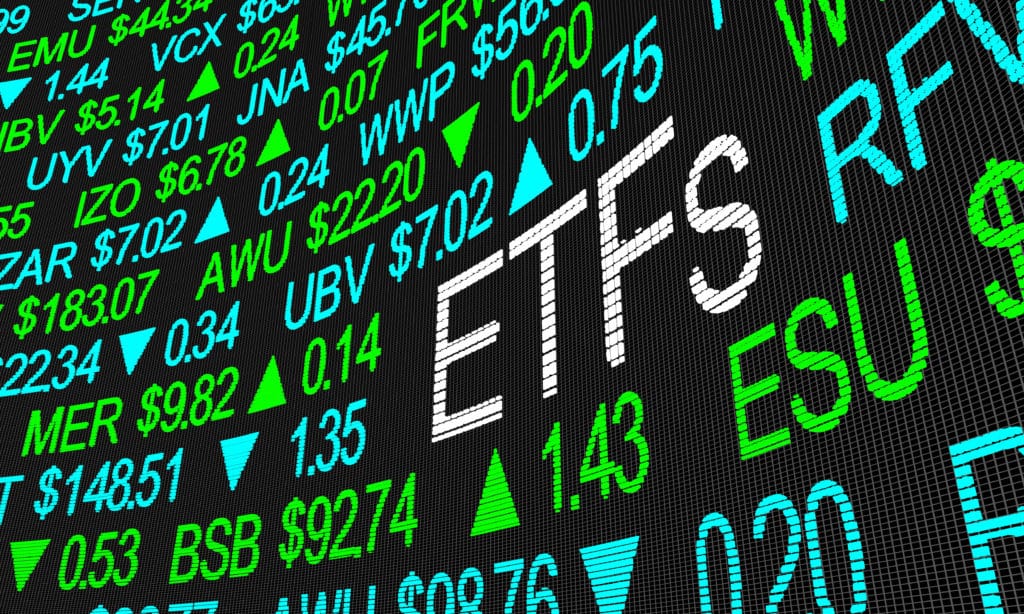 ETFGI, a leading independent research and consultancy firm covering trends in the global ETFs and ETPs ecosystem, reports ESG ETFs and ETPs listed globally gathered a record US$119 billion of net inflows in the first 9 months of 2021.
Environmental, Social, and Governance (ESG) ETFs and ETPs listed globally gathered net inflows of US$9.83 billion during September, bringing year-to-date net inflows to US$118.94 billion which is much higher than the US$47 billion gathered at this point last year. Total assets invested in ESG ETFs and ETPs decreased by 1.3% from US$327 billion at the end of August 2021 to US$324 billion, according to ETFGI's September 2021 ETF and ETP ESG industry landscape insights report, a monthly report which is part of an annual paid-for research subscription service.  (All dollar values in USD unless otherwise noted.)
Assets of $324 billion invested in ETFs and ETPs listed globally at the end of September are the second highest on record.

Record YTD 2021 net inflows of $118.94 Bn beating the prior 

record of $47 Bn gathered YTD 2020.

$118.94 Bn YTD net inflows are just $30.4 Bn over full year 2020 record net inflows $88.54 Bn.

$160.48 billion in net inflows gathered in the past 12 months.

Assets increased 67.7% YTD in 2021, going from US$193 billion at end of 2020, to US$324 trillion.

67th month of consecutive net inflows.

Equity ETFs and ETPs listed globally gathered a record $88.8 Bn in YTD net inflows 2021.
"The S&P 500 declined 4.65% in September as due to fears of inflation, the ongoing Congressional budget impasse, and anticipation of a reduction in Fed liquidity provision.  Developed markets ex-U.S. declined 2.99% and emerging markets were down 3.12% in September." According to Deborah Fuhr, managing partner, founder and owner of ETFGI.
Global ESG ETF and ETP asset growth as at end of September 2021
Globally there are 795 ESG ETFs/ETPs, with 2,224 listings, assets of US$324 Bn, from 168 providers on 40 exchanges in 32 countries at the end of September.
Since the launch of the first ESG ETF/ETP in 2002, the iShares MSCI USA ESG Select ETF, the number and diversity of products have increased steadily, with 795 ESG ETFs/ETPs and 2,224 listings globally at the end of September 2021.
During September, 41 new ESG ETFs/ETPs were launched.
Substantial inflows can be attributed to the top 20 ETFs/ETPs by net new assets, which collectively gathered
$4.57 Bn in September. iShares Trust iShares ESG Aware MSCI USA ETF (ESGU US) gathered $522 Mn largest individual net inflow.
Source: ETFGI