European Commission Approves S&P Acquisition of IHS Markit
10.25.2021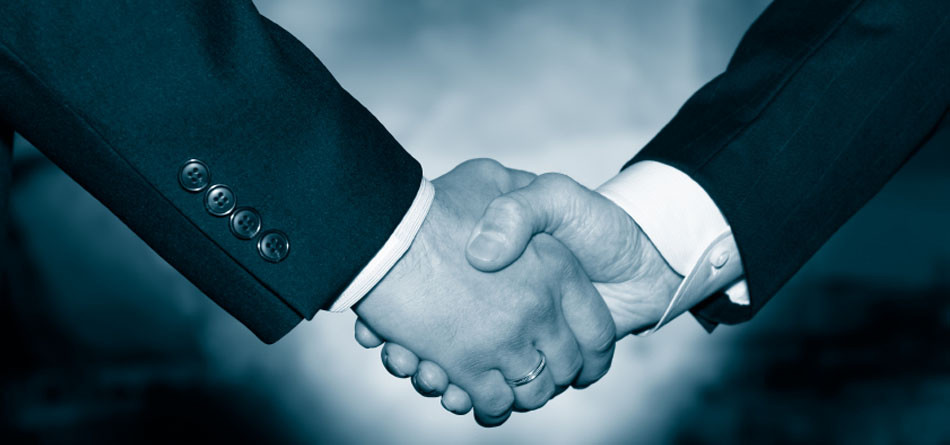 The European Commission has approved, under the EU Merger Regulation, the proposed acquisition of IHS Markit by S&P Global. The approval is conditional on the divestment of businesses in the areas of commodity price assessments and financial data.
Executive Vice-President Margrethe Vestager, in charge of competition policy, said: "S&P Global and IHS Markit are leaders in the commodity and financial data markets. Without remedies, the merger would have limited customers access to some competitive and reliable data which is essential to ensure fairness of physical trades and financial markets. With this conditional approval the problematic overlaps in commodity price assessments, and also in the area of loan identifiers and indices are fully removed, to the benefit of competition".
The Commission's investigation
S&P Global and IHS Markit are major global providers of commodity and financial data. The Commission's investigation focused on the global markets for commodity price assessments and market intelligence, as well as for credit ratings, financial data, indices, identifiers, and market intelligence products, especially in the loan value chain.
Following its investigation, the Commission was concerned that the acquisition would reduce competition, leading to potential price increases and a reduction of choice and innovation in the markets for:
price assessments for oil, coal, biofuels and petrochemicals, where both companies are among the four global price assessment reporting agencies, and markets are characterised by strong network effects and high barriers to entry;
loan identifiers, where IHS Markit provides the leading LoanX ID (LXID) identifiers globally and S&P Global provides loan CUSIPs (named after the Committee on Uniform Securities Identification Procedures that developed the identifier standard originally);
leveraged loan market intelligence, for which S&P Global is a strong global supplier and IHS Markit a provider of very important inputs, including its LXIDs; and
leveraged loan indices, where both companies are active and would face limited competition following the merger.
The proposed remedies
To address the Commission's competition concerns, S&P Global and IHS Markit offered the following commitments:
In commodity price assessments, the divestment of IHS Markit's Oil Price Information Service ("OPIS"), including PetroChemWire, and Coal, Metals and Mining ("CMM") businesses. The divestment of OPIS and CMM fully removes the problematic overlap in relation to price assessments for oil, coal, biofuels and petrochemicals.
In financial data and infrastructure, the divestment of a number of S&P Global businesses.

The divestment of S&P Global's CUSIP issuance and data licensing business ("CUSIP Global Services"). This divestment covers the issuance and data licensing of loan CUSIP identifiers, and thus removes fully the overlap in the area of loan identifiers.
The divestment of S&P Global's leveraged loan 100 index family and its leveraged loan market intelligence product Loan Commentary and Data (LCD). This divestment (i) fully removes the overlap between S&P Global and IHS Markit in relation to leveraged loan indices, and (ii) ensures that the merged entity will not have any incentive to foreclose competitors in leveraged loan market intelligence.
These businesses will have to be divested to one or more purchaser(s) to be approved by the Commission.
These structural commitments fully remove the competition concerns identified by the Commission in the markets for commodity price assessments, loan identifiers, leveraged loan indices and leveraged loan market intelligence. The Commission therefore considered that the proposed transaction, as modified by the commitments, would no longer raise competition concerns. The decision is conditional upon full compliance with the commitments.
Companies and products
S&P Global is a US-based company which offers credit ratings, commodity price assessments, security identifiers, as well as data and analytics to the capital and commodity markets worldwide.
IHS Markit is a UK-based provider of data and analytics to industries, financial markets, and governments. IHS Markit provides pricing and reference data, identifiers, financial indices, valuation and trading services, as well as data feeds and data management solutions.
Merger control rules and procedures
The transaction was notified to the Commission on 3 September 2021.
The Commission has the duty to assess mergers and acquisitions involving companies with a turnover above certain thresholds (see Article 1 of the Merger Regulation) and to prevent concentrations that would significantly impede effective competition in the EEA or any substantial part of it.
The vast majority of notified mergers do not pose competition problems and are cleared after a routine review. From the moment a transaction is notified, the Commission generally has a total of 25 working days to decide whether to grant approval (Phase I) or to start an in-depth investigation (Phase II). This deadline is extended to 35 working days in cases where remedies are submitted by the parties, such as in this case.
More information will be available on the Commission's competition website, in the Commission's public case register under the case number M.10108.
Source: S&P