Tue Nov 07 2017
New York City
Women in Finance Awards 2017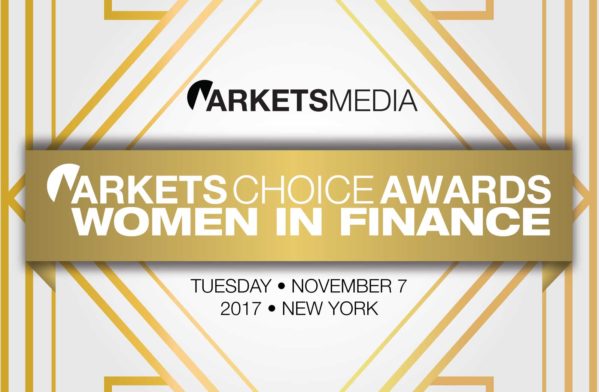 Markets Media's third annual Markets Choice Awards: Women in Finance luncheon took place on Tuesday, November 7.
Held at Tao Downtown in Manhattan's trendy Meatpacking District, the event convened nearly 400 market professionals from institutional investment firms, hedge funds, trading desks at the biggest global banks, exchanges, trading platforms, and technology providers.


Congratulations to the winners!
| | |
| --- | --- |
| Crystal Ladder | Andrea Leung, Deutsche Bank |
| Excellence in Trading Platforms | Kristina Fan, 7 Chord |
| Excellence in Regulation | Joanna Fields of Aplomb Strategies |
| Legal Eagle | Vivian Maese, Latham & Watkins |
| Excellence in Hedge Funds | Kimberly Jensen, Citadel |
| Excellence in Exchange Data | Lynn Martin, ICE Data Services |
| Excellence in Leadership | Karen O'Connor, trueEX |
| Rising Star | Maryse Gordon, UnaVista (an LSEG company) |
| Rising Star | Carolyn Harbaugh, Credit Suisse |
| Rising Star | Emiko Kamoda, Goldman Sachs |
| Rising Star | Olivia Kelly, OpenDoor Trading |
| Rising Star | Christina Landry, trueEX |
| Rising Star | Kristin Lyons, Cowen & Co. |
| Rising Star | Amanda Meatto, Tradeweb |
| Rising Star | Lauren Rauch, Chicago Trading Company |
| Rising Star | Natasha Shamis, Liquidnet |
| Rising Star | Meghan Suriani of INTL FCStone Financial |
| Rising Star | Gabriela Wilewska, Citadel Securities |
| Rising Star | Vivian Yiu of Cboe Global Markets |
| CIO of the Year | Cindy Finkelman, FactSet |
| Excellence in Blockchain | Andrea Tinianow of the State of Delaware |
| Excellence in ETFs | Samara Cohen, BlackRock |
| Excellence in Fixed Income Trading | Thea Williams of T. Rowe Price |
| Excellence in Exchange Technology | Julie Armstrong, CME Group |
| Excellence in Private Equity | Kristin Mott, Seamax Capital Management |
| Trailblazer | Joanna Davies, NEX Traiana |
| Excellence in Consulting | Betty Gee, Barclays |
| Excellence in European Banking & Capital Markets | Marisa Drew, Credit Suisse |
| Excellence in Algorithmic Trading | Sharon Pinter, Deutsche Bank |
| Excellence in Service Providers | Chitra Baskar of Viteos |
| Excellence in Marketing (Marketing Maven) | Lorna Boucher, Instinet |
| Excellence in Marketing (Content Marketing) | Shelley Eleby, Clearpool Group |
| Excellence in Marketing (Video and Design Marketing) | Cheryl Gilberg, Mizuho Americas |
| Excellence in Marketing (Retail Marketing) | Anita Liskey, CME Group |
| Excellence in Marketing (Marketing Entrepreneur of the Year) | Marisa Ricciardi, The Ricciardi Group |
| Excellence in Marketing (Brand Marketing) | Brenda Tsai, FactSet |
| Individual Achievement | Susan Cosgrove, DTCC |
| Excellence in Institutional Sales | Khristina McLaughlin, Macquarie Group |
| Excellence in Fintech | Anna Garcia, Runway Venture Partners |
| Disruptor of the Year | Susan Estes, OpenDoor Trading |
| Top Trader (Equities) | Lucy DeStefano, Aptigon Capital (a Citadel company) |
| Top Trader (Fixed Income) | Iseult Conlin, BlackRock |
| Excellence in Research | Kathleen Kelley, Queen Anne's Gate Capital Management |
| Excellence in Product Management | Elisabeth Kirby, Tradeweb |
| Excellence in Banking | Elinor Hoover, Citigroup |
| Excellence in Asset Management | Marie-Helene McAndrew, Perella Weinberg Partners |
| CEO of the Year | Jennifer Nayar, Vela |
| Lifetime Achievement | Eileen K. Murray, Bridgewater Associates |
| Excellence in Wealth Management | Ann Bergin, DTCC |

[FinalTilesGallery id='2']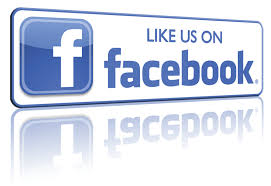 [embed]https://youtu.be/Mg4X_qdkRPs[/embed]