FCA Accepts 10 Firms in Green Fintech Challenge
03.04.2022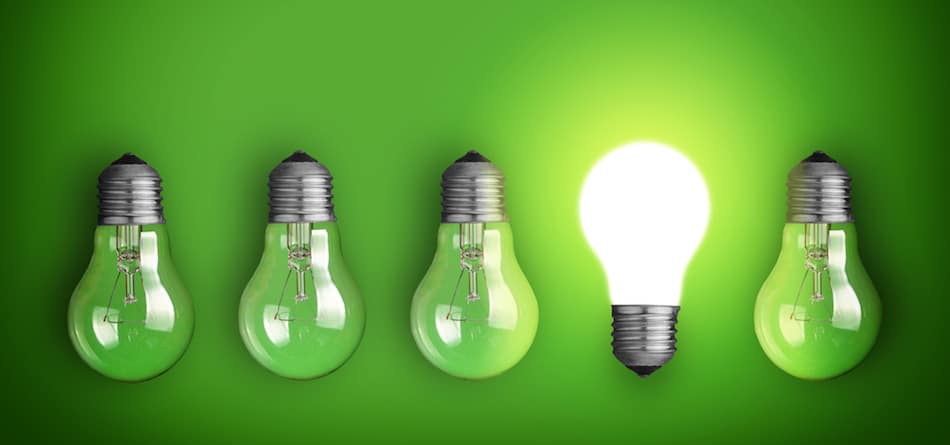 Ten firms have been accepted into the Green FinTech Challenge to continue developing innovative products and services that will aid the transition to a net-zero economy.
The FinTech Challenge concept allows us to take a more active role in driving innovation in an area where we see clear benefit to UK consumers and markets.
We've accepted 10 firms into our Green FinTech Challenge. They'll be developing and testing new products and services, aiding the transition to a #NetZero #economyhttps://t.co/AZz0VkbOv5

— Financial Conduct Authority (@TheFCA) March 3, 2022
Building on the success of the pilot Green FinTech Challenge 2018, we launched a second Green FinTech Challenge to support the development and live market testing of new products and services that will aid the transition to a net-zero economy.
Successful applicants
The application window closed on 6 December 2021. We received 25 applications from a diverse range of firms operating in the UK and overseas. Applicants were asked to provide information about their proposition and explain how they met our eligibility criteria.
Ten firms have been accepted into the Green FinTech Challenge 2021, including 5 firms approved for the Regulatory Sandbox and 5 firms that will benefit from our Direct Support services.
Read more about the firms.
| Regulatory Sandbox firm | Description |
| --- | --- |
| Granular | Granular is building a market for hourly certificates of renewable electricity, which comply with the guidelines of EnergyTag, a global, non-profit and industry-led initiative. It provides tools and market solutions to facilitate 24/7 clean energy sourcing, helping firms progress towards net-zero and improve the transparency of emissions reporting. |
| Green Growth Investments | A mobile-app that allows consumers to make green investments in the form of exchange-traded funds (ETFs). Consumers can set their risk appetite and select their preferred green initiatives, which relate to the funds they invest in. |
| Greenomy | A software as a service (SaaS) solution that helps corporates, credit institutions and asset managers measure, disclose and improve their sustainability levels according to the new EU Sustainable Finance standards (EU Taxonomy, SFDR and NFRD/CSRD) and upcoming Green Taxonomies. |
| Karfu | Karfu is a free online platform that helps consumers save money and uncover the financial and environmental costs of their mobility choices, beyond private car ownership, by showcasing more sustainable and local alternatives. The platform includes vehicles from cars to bicycles, across access options from ownership to usership, and explains how its results are calculated. The algorithm is led by user preferences, including environmental and sustainability interests. |
| Xpand | Xpand is developing software to support the sustainable impact management of public sector investment and to provide businesses with access to innovative forms of funding and investment. |
| Direct Support firm | Description |
| --- | --- |
| Carbon Laces | A resilience as a service (RaaS) platform, Carbon Laces delivers the greening potential using AI. The model autonomously predicts actions from asset to city levels to decarbonise and adapt by permanently reducing emissions and unlocking adaptive finance to drive impact for resilient societies. |
| Civeq | Civeq is a decentralised green investment platform, where the additional value delivered through natural climate solutions is accurately measured and monetised alongside the clean energy of a project. In collaboration with Regener8 Earth, the platform will measure, report and verify the ecological and climate impacts of the project. Distributed ledger technology (DLT) will be deployed to match these multi-purpose assets and their tradable verified climate impact outcomes to investors. |
| Dodo | Dodo helps companies to reach net zero by rapidly measuring their carbon footprint and using this data to facilitate access to green finance. |
| Novus World | Novus World is an impact e-money app that aims to turn an individual's everyday spending into a force for good, by connecting them to a growing sustainability ecosystem of people, brands and projects building a better world. |
| Tred | Tred is building a UK green neobank. Their first product is a green debit card that plants trees as you spend and lets consumers track, reduce and offset their carbon footprint. |
Benefits to firms
Successful applicants will benefit from a package of our firm support services (Direct Support and the Regulatory Sandbox). The firms will also be offered bespoke support and engagement as part of this 'green cohort', for example, by taking part in showcasing and networking events.
Find out more about how we support firms in this case study from the pilot Green FinTech Challenge 2018.
Eligibility criteria
All applications have been assessed against the following eligibility criteria:
In scope: Are you looking to deliver innovation to aid the transition to a net zero economy?
Genuine innovation: Is your innovation new or a significantly different offering in the marketplace?
Consumer benefit: Does the innovation offer a good prospect of identifiable benefit to consumers (either directly or through greater competition)?
Need for support: Does your business have a genuine need for Innovate services (Direct Support, Advice Unit, the Regulatory Sandbox)?
This Green FinTech Challenge is being run as part of a broader programme of work using our regulatory innovation 'toolkit' to assist firms and regulators to overcome some of the challenges the transition to a net-zero economy will raise.
Find out more about the full programme.
Source: FCA