Financial Institutions Commit to Tackle Deforestation
11.02.2021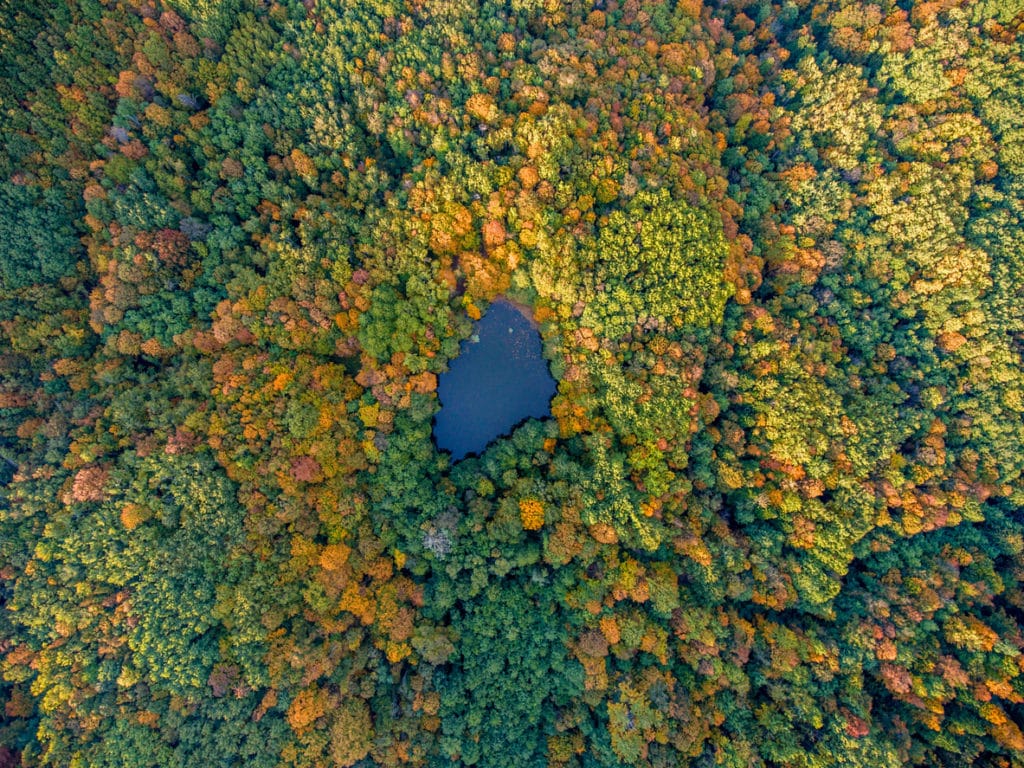 More than 30 leading financial institutions, collectively with over US$ 8.7 trillion in assets under management (including Aviva Plc, Storebrand Asset Management, Generation Investment Management, JGP Asset Management, NEI Investments, Impax Asset Management, Church Commissioners for England and Boston Common Asset Management) have committed to tackle agricultural commodity-driven deforestation as part of broader efforts to drive the global shift towards sustainable production and nature-based solutions.
Ending deforestation and implementing natural climate solutions could provide a third of the solution to achieving the Paris climate target, help halt and reverse biodiversity loss, and support human rights and food security – but only if urgent action is taken.
Leading financial institutions commit to actively tackle deforestation – using best efforts to eliminate agricultural commodity-driven deforestation from portfolios by 2025 https://t.co/XoGfIRnJ4H

— Ben Caldecott (@bencaldecott) November 2, 2021
With most deforestation driven by unsustainable production practices for palm oil, soy, cattle products and pulp and paper, resulting in more carbon emissions annually than the EU, action on these commodities is particularly urgent – which is why this is the focus of the commitment made today.
Today's commitment – to use best efforts to eliminate agricultural commodity-driven deforestation from portfolios by 2025 – is clear evidence of the financial sector's increasing awareness of the systemic risks and associated actions needed to address deforestation related to production of these commodities and accelerate the transition to sustainable commodity production. Financial institutions making today's commitment say they recognise that tackling deforestation is crucial to meeting their net zero targets as well as addressing the growing ESG, market, reputational and litigation-related risks associated with the value chains of these agricultural commodities.
Efforts to tackle deforestation as part of the commitment will focus on continuing to finance the production of commodities in a way that supports sustainable economic development and the global transition towards sustainable production. Financial institutions will focus on sustained engagement with companies and/or clients (i.e., direct financing recipients) exposed to deforestation risks through these commodities, using active ownership and ongoing stewardship to catalyse actions to eliminate deforestation across supply chains. This will include publicly disclosing risks, establishing policies to address agricultural commodity-driven
deforestation, deepening engagements, publicly reporting progress on efforts to tackle forest risk, agricultural commodity-driven deforestation, and increasing investment in nature-based solutions.
This engagement approach is critical for local communities, ensuring support for sustainable livelihoods as these agricultural commodities transition to sustainable production. Ultimately, redirection of finance from companies and/or clients with material exposure to agricultural commodity-driven deforestation impacts may be appropriate where risk-reduction criteria are not met.
Amanda Blanc, Group CEO, Aviva Plc, said: "Protecting our forests and their biodiversity is fundamental to the fight against climate change. Financial institutions have a pivotal role, using our influence on the companies we invest in to encourage and ensure best practice. Aviva is proud to sign the commitment to end deforestation, helping build a critical mass for change. Together we can reduce risk to the planet and the financial markets, and capitalise on the opportunities that come from more sustainable investment."
Emine Isciel, Head of Climate and Environment, Storebrand Asset Management, said: "The need to act on deforestation is urgent. Halting deforestation can make a dramatic contribution to mitigating and adapting to climate change while helping to achieve biodiversity targets. Deforestation is not only a risk to climate and biodiversity, but it can pose financial risks to our portfolios. A huge number of economic sectors are exposed to increasing physical and regulatory risks associated with deforestation."
Hans Mehn, Partner at Generation Investment Management, said: "To reach net zero, we need to accelerate the most significant structural and economic transition in our lifetimes. We must also be aware of the vital roles played by nature in absorbing carbon dioxide, nourishing biodiversity, supporting communities and beyond. Each year, natural ecosystems absorb almost half of anthropogenic emissions; in addition, stocks of carbon stored in vegetation, soils, peatlands and oceans represent hundreds to thousands of years of annual emissions. Any material degradation to these systems threatens the entire net zero goal. Today's commitment is an important signal by investors to join governments, companies, civil society, and others in the critical task of ending deforestation."
This commitment is backed by:

✅$20 billion to turn intention into action,

✅ 30+ financial institutions to eliminate investment in activities linked to #deforestation,

✅ Removal of deforestation from the trade of palm, soya, and cocoa by 28 countries. pic.twitter.com/Fg0bc4kD8f

— UNDP Climate & Forests (@UNDP_CF) November 2, 2021
Mr. José Maria Pugas Filho, Partner & Head of ESG and Agribusiness, JGP Asset Management, said: "Deforestation must be halted in order to achieve net zero emissions. We are proud to join with other leading financial institutions to tap the powerful potential of a joined-up approach toward catalysing sustainable production of key commodities — beef, soy, palm oil, pulp and paper — without deforestation impacts. We encourage other financial institutions to join us in sending a clarion signal that the financial sector is coming together to help drive the systemic shift needed to put an end to deforestation."
John McMurdo, CEO, Australian Ethical Investment, said: "Deforestation is contributing to two existential crises: climate change and biodiversity loss. Not only must we stop deforestation, we must reverse it. Dedicating vast amounts of land to grazing animals or growing feed for livestock is not sustainable. With a shift in diets, we can return land to nature, both for carbon sequestration and to provide homes for the other species with which we share this planet. As for the energy transition, transitioning our food system offers many opportunities for the financial sector to play a pivotal role."
Lauren Compere, Managing Director, Boston Common Asset Management, said: "Addressing agricultural commodity-driven deforestation is absolutely crucial if we are to achieve net zero emissions by 2050. We see a pressing need for the realignment of finance from companies that do not meet reduction criteria to companies that are addressing these risks strategically and
supporting the required transition in the sector. This has long been a focus of Boston Common's approach to investing in and engaging with our portfolio holdings across sectors, including the financial sector."
Bess Joffe, Head of Responsible Investment, Church Commissioners for England, said: "We are proud to join other leading global financial institutions to support the systemic shift needed to end tropical deforestation. It is crucial to responsibly steward these forests, which play a significant role in protecting the planet, to address biodiversity and climate change."
Ian Simm, Founder and Chief Executive, Impax Asset Management, said: "We cannot limit global temperature rises or halt biodiversity loss unless we bring a rapid end to deforestation. The policy frameworks governing land use and agriculture that are essential to achieve this aim will only be effective if they reflect the constraints of the finance sector. We are therefore delighted to sign this commitment and work with our fellow investors to support and advocate for real-world policies that bring an end to commodity-driven deforestation."
Nigel Topping and Gonzalo Muñóz, High Level Champions for Climate Action at COP26, said: "The time to ratchet up our collective global ambition to deliver on the Paris Agreement is now. Halting agriculture-driven deforestation to halve emissions and reverse biodiversity loss by 2030 is not an option but a necessity for companies credibly committed to net zero in order to fulfil their science based commitments. There is no pathway to keep 1.5C within reach without that. We welcome the response received from financial institutions to our shared call to action and recognize other companies that interact with the food system across the value chain also need to address deforestation as a necessity for net zero targets as they too must lead the system shift to a nature-positive future."
James Lloyd, N4C Coalition Lead, said: "Effectively deploying natural climate solutions at scale and delivering the global transition to a nature-positive economy by 2030 requires vast sums of capital. We see today's commitment as one of the key driving forces towards a nature positive economy by 2030. It must be done in combination with governments ensuring a level playing field, including through agricultural subsidy reform, directing public funding from developed countries to nature-positive activities, driving the transition to sustainable commodity production through initiatives such as the FACT dialogue, and corporate actors addressing scope 1, 2, and 3 emissions in the agricultural supply chain."
Fiona Reynolds, CEO, Principles for Responsible Investment, said: "This new joined-up approach builds on a considerable foundation of investor engagement with companies, regulators and policy-makers to address deforestation impacts. Taken together with other announcements at COP 26 regarding efforts to mobilise new private capital flows for forest protection, restoration, and sustainable land management, and to reverse nature loss, this marks a step-change in financial sector focus on the crucial role of nature in achieving net zero targets and keeping the 1.5°C temperature target within reach."
Dr. M. Sanjayan, CEO of Conservation International, said: "Deforestation is at the root of our most pressing crises: water shortages, desertification, landslides, mass extinction, zoonotic diseases, and climate change. Still, we continue to pump money — 40 times more money — into activities that destroy forests, compared to those that restore and protect them. Today, we turn the tide with this commitment — it will put markets on our side, disincentivize unsustainable practices, and instead reward good behaviour. We cannot continue to dither, and we cannot afford to destroy any more of our planet's vital living carbon reserves. Climate positive finance is a win for communities, a win for investor portfolios, and a huge win for our planet."
Niki Mardas, Executive Director, Global Canopy, said: "Our Forest 500 assessments show that more than two thirds of the financial institutions providing the most finance to at-risk
companies are still ignoring deforestation. This includes 4 of the world's 5 largest investors, and represents a colossal $2.7 trillion in financing. Even among those that have had commitments in place, reporting on compliance has not been strong. I hope that today's announcement is the beginning of a seismic shift in mind-sets and in action to address deforestation across the whole financial sector."
This commitment is a response from the finance sector to the COP26 Call for Climate Action Announcements from Private Finance Institutions, issued by the COP26 Presidency, Mark Carney's COP26 Private Finance Hub and the High Level Climate Action Champions.
A significant number of investors making the commitment are members of the UN-supported Principles for Responsible Investment Sustainable Commodities Practitioners' Group. The Sustainable Commodities Practitioners' Group (SCPG) aims to promote collaboration between investors and begin to align tasks, metrics, and practices.
A Roadmap with a set of time-bound actions for financial institutions to achieve the commitment's goals is also launching at COP26, on November 3rd. The interactive, online resource will provide detailed and practical guidance for addressing commodity-driven deforestation and safeguarding human rights. It guides users through five phases, broken own into steps and smaller recommended actions, with links to existing guidance and supporting datasets to facilitate implementation.
The Roadmap was created by the Finance and Deforestation advisory group, a collaborative effort of institutions and leading organisations working at the intersection of finance and conservation. As part of the Marrakech Partnership of the UNFCCC, organisations within the advisory group will closely engage with and support signatories, track their progress, and continue to enhance the Roadmap to ensure it remains aligned with the latest relevant best practices, data, and research. The advisory group includes: Conservation International, Global Canopy, High Level Champions for Climate Action Team, Nature4Climate Coalition, and WEF Tropical Forest Alliance.
Source: Race to Zero