Financial Institutions Invest In HQLAx 
01.11.2021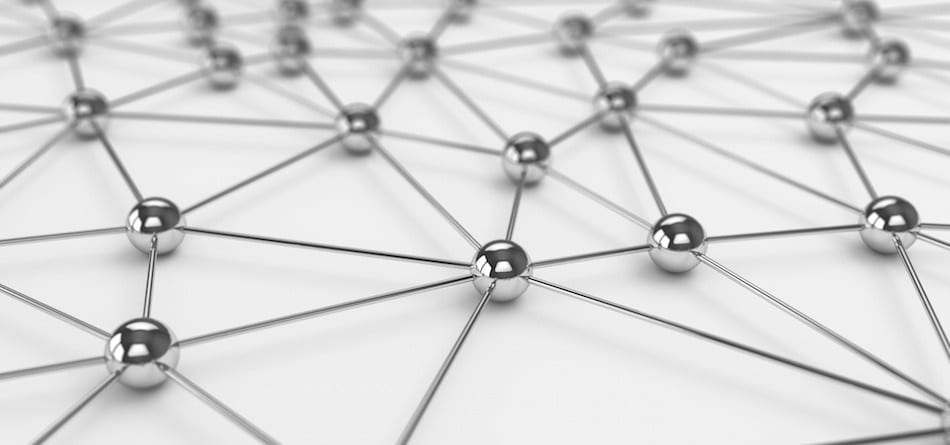 HQLAx has successfully closed a EUR 14.4m strategic investment round led by BNY Mellon, Goldman Sachs, BNP Paribas Securities Services and Citigroup, and with participation from longtime strategic partner Deutsche Börse Group. The funding will be used to accelerate the core premise of the HQLAx platform – helping the industry address European collateral fragmentation by extending its connectivity to leading triparty agents, custodians and market participants.
• BNY Mellon, BNP Paribas Securities Services, Citigroup and Goldman Sachs will connect to the HQLAx platform in 2021 to accelerate collateral mobility for their clients across the securities finance ecosystem.
• BNY Mellon will connect as both Triparty Agent and Agent Lender, Goldman Sachs as Principal, BNP Paribas Securities Services as Triparty Agent, and Citibank as Custodian.
We expanded our investment in start-up #HQLAx! That's how we enable financial institutions to mobilise their collateral and optimise their funding needs. With new techs, we are creating the market infrastructures of tomorrow today. #DLT #DigitisingFinance https://t.co/klYyFkL51h pic.twitter.com/aLUue3njWs

— Deutsche Börse Group (@DeutscheBoerse) January 11, 2021
HQLAx's core clients are financial institutions active in securities lending and collateral management. Leveraging R3's distributed ledger technology Corda Enterprise, the HQLAx platform enables market participants to transfer ownership of securities seamlessly across disparate collateral pools at precise moments in time. This allows participants to optimize their liquidity management and collateral management activities, thereby generating operational efficiency gains and capital cost savings.
Brian Ruane, Chief Executive Officer of Clearance & Collateral Management and Credit Services at BNY Mellon, said: "We are committed to partnering with companies across the industry to provide more value for our clients. Investing in and onboarding HQLAx is the latest example of how we are accelerating our long-standing objective to create a truly globalized collateral landscape. The direct connectivity between BNY Mellon and HQLAx, through its proprietary distributed ledger technology, combined with our trusted infrastructure, will enable better liquidity management and collateral efficiency for our clients."
Mathew McDermott, Global Head of Digital Assets, Goldman Sachs, said: "HQLAx's platform will bring meaningful efficiency to the securities lending and collateral management markets. HQLAx's innovative use of distributed ledger technology is a prime example of the important role transformational technologies can play in reshaping the financial system, and we are pleased to be investing in and partnering with the company."
Hélène Virello, Global Head of Investment & Collateral Services for BNP Paribas Securities Services, said: "Our decision to invest in HQLAx is based upon our common objective of bringing increased agility to today's bespoke collateral environment. This investment demonstrates our commitment to improving collateral mobility, supporting clients in the financing of their assets and improving operational efficiency."
Puneet Singhvi, Head of Financial Market Infrastructures and Lead for Blockchain & Digital Assets at Citi Markets & Securities Services, said: "The HQLAx approach to digitizing collateral is innovative and market leading. It will drive operational cost saving by use of DLT combined with the advantage of managing collateral pools across Citi's global footprint. Our participation in this investment highlights Citi's focus towards enabling innovation driven by digitization and distributed ledgers, and extends the value of our global markets franchise."
Stephan Leithner, member of the Executive Board of Deutsche Börse and Clearstream Chairman, said: "Having worked with HQLAx for three years now, we are excited to see the network developing and such key industry players joining as shareholders and customers. Building innovative and future-proof market infrastructures in a collaborative approach is an integral part of Deutsche Börse's and Clearstream's growth strategy as they are key for flexible and efficient financial markets. Deutsche Börse and HQLAx have the same ambition: to enable financial institutions to mobilize their collateral and optimize their funding needs. This initiative shows that DLT is already being effectively leveraged to digitize collateral in regulated and safe environments."
Guido Stroemer, Chairman and CEO of HQLAx, said: "Our company has come a long way from starting out as a concept in an R3 Laboratory to partnering with Deutsche Börse and going into production with early adopters Commerzbank, Credit Suisse and UBS. Closing this strategic investment round with BNP Paribas Securities Services, BNY Mellon, Citigroup and Goldman Sachs is another major step towards market adoption."
Source: Deutsche Börse