Firms Spend 14% Of Operating Costs On Change Management
04.06.2021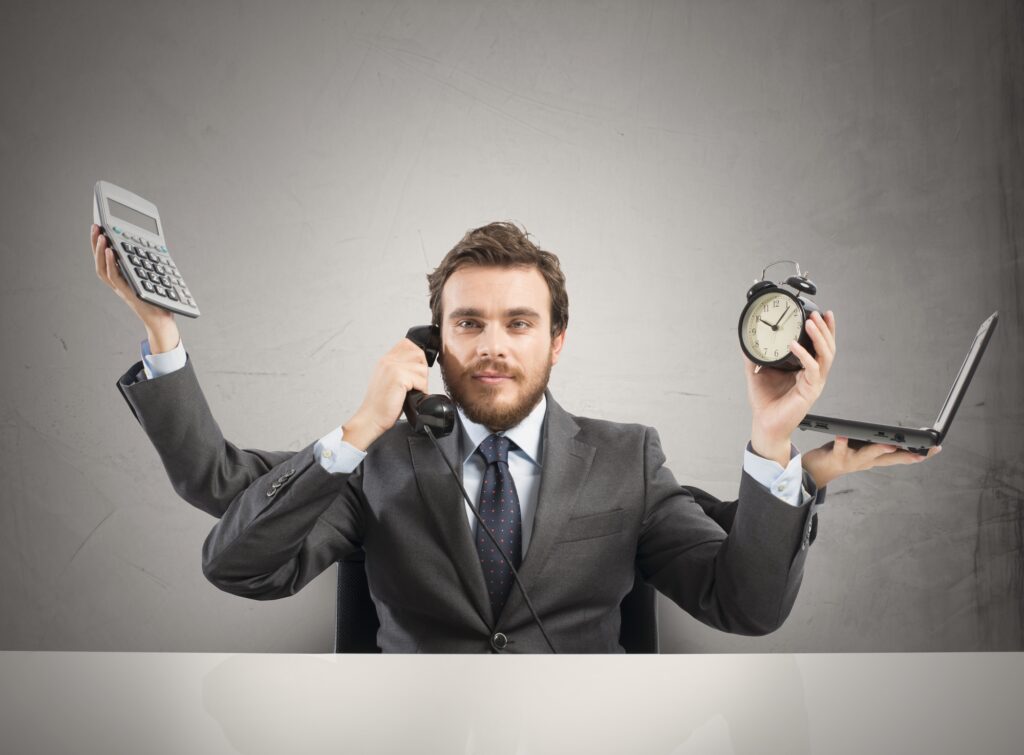 Financial institutions are spending, on average, 14% of annual operating costs on change management functions in order to drive greater productivity gains, a new PwC study has shown.
According to PwC's report, "Productivity 2021 and beyond: Upskilling the workforce of the future to create a competitive advantage in financial services," more than one in four (27%) firms are spending more than 20% of their operating costs on change programmes. For organisations going through challenging periods the cost can exceed 30%.
The second iteration of PwC's productivity research, that surveyed over 500 financial services businesses globally, and received over 60% of responses from C-suite leaders, looked at some key workstreams implemented by financial services businesses and evaluated its impact on productivity.
Despite continued cost pressure and the impact of COVID-19, spending on change programmes has increased since 2018, and is up 5% year-on-year. The top three organisational change priorities, ranked by importance, are client and customer satisfaction (90%), regulatory compliance (85%) and operational resilience (82%).
Within these areas, 60% of respondents have implemented specialized training programmes and 51% have introduced career mentors and coaches, to support the upskilling of their workforce and improve productivity. 43% of respondents have also offered their people the opportunity to second to other businesses, with a commitment to securing their place at the firm at completion.
There is also a need to ensure specialist skills are imported into the industry, via crowd-sourcing and use of the gig economy. Eighty percent of respondents who use the platform economy to support their business feel like it delivers high value, with 62% recommending this approach across the industry. At the moment, only 5% of financial services employees come from the gig economy. PwC has found that supplementing the upskilling change management programmes, with use of gig economy workers, to boost productivity overall.
John Garvey, PwC's Global Financial Services Leader, PwC US, comments: "Despite increasing change budgets, it is often not proportionate with results. Financial services in particular is lagging most other industries in this aspect. Leaders in the industry are looking seriously at their workforces to evaluate which roles need to be performed by permanent employees and which can be performed by 1gig economy workers, contractors or even crowd-sourced on a case-by-case basis. In a post-COVID-19 world, alongside a growing need to accelerate digitisation efforts, businesses need to improve their performance and ensure they are getting the most out of their workforce – however it is made up."
Financial institutions are increasingly recognising that they must accelerate productivity efforts if they are to create sustainable business models. 72% of those surveyed are planning to implement additional specific measures, compared to 53% in 2018.
More than three quarters (77%) of financial services firms are tracking productivity at some level. Hourly time tracking (15%) or periodic time studies (25%) are still rare, and only 37% of those employing these measures believe that such tracking will improve productivity, down from 63% in 2018.
Respondents to the survey cited several obstacles to consistent and detailed productivity analysis, including a perception that doing so would cost too much (44%) or take up too much of employees' time (39%). In addition, employee resistance (38%) to workforce analytics has crystalised in recent years.
The range of digital tools and technologies available to supplement human employees is expanding rapidly, and the financial services industry is capitalising with almost 80% of respondents using these tools to improve productivity.
Of those firms that use tools, more than half (54%) are using AI, 40% deep learning and 37% robotic process automation. 90% of these businesses have seen an improvement in productivity as a direct result.
John Garvey, PwC's Global Financial Services Leader, PwC US, comments: "The pandemic has underscored the importance of analysing workforce productivity but companies are struggling to tackle the issue holistically, whereas tactical measures seem to be offering more value. From an employer perspective, they are already working with a more dispersed and remote workforce post-Covid, compounding the challenge of improving performance, evaluating employees and developing teams. What we have seen though, is that empowering in-house employees with digital tools is producing results, as is importing specialist skills and knowledge from the gig economy."
According to Nicole Wakefield, PwC's Global Financial Services Advisory Leader, PwC Singapore, "Financial services firms are actively looking at flexible ways to better leverage their change function budgets, particularly by upskilling their workforce – whether by training their current employees with new skills, or leveraging gig economy workers that can immediately provide value to the changes being made to their business models."
Source: PwC