First Buy-Side Client Inflation Swap Trades Cleared At Eurex
11.12.2020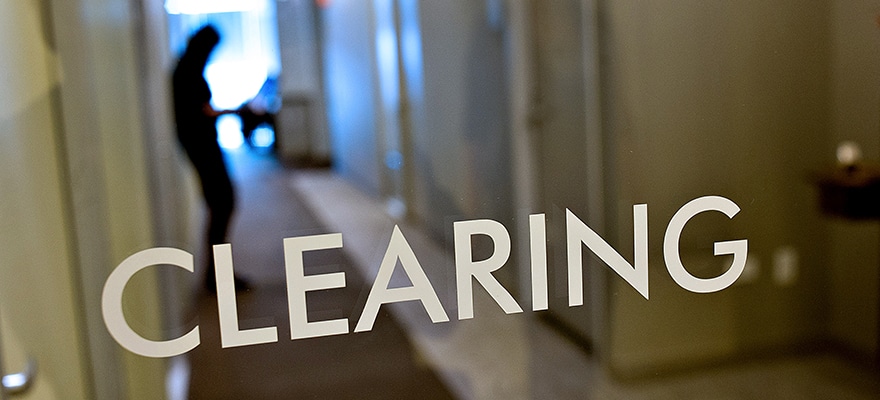 Aegon Asset Management becomes the first buy-side client to clear Zero Coupon Inflation Swap transactions at Eurex; J.P. Morgan acted as executing and clearing broker
Eurex continues to see regular dealer-to-dealer volumes since the first transactions were cleared in June
Eurex Clearing has seen the first buy side Inflation Swap trades cleared on its platform, while dealer-to-dealer volumes continue to grow. The trade was completed by Aegon AM, while J.P. Morgan acted as executing broker and clearing broker. This trade shows both client demand and the support of dealers in providing liquidity for the clearing of these instruments at Eurex.
Inflation swaps are agreements between two parties to swap a fixed rate payment for a floating rate payment, the latter being based on a measure of inflation such as a consumer price index. These instruments can be used by market participants to transfer and hedge inflation risk, as well as by those wishing to take a position on the future course of inflation rates. Eurex currently offers the clearing of zero-coupon inflation swaps (ZCIS) based on several underlyings, including the French Consumer Price Index (FRCPIx), the UK Retail Price Index (UK RPI), and the eurozone Harmonized Index of Consumer Prices excluding Tobacco (HICPxT).
"We have seen regular dealer activity each month since the first trades back in June. It's great to build on this momentum and show that there is real end-client demand for the clearing of these instruments at Eurex," says Danny Chart, Eurex's Head of OTC Product & Clearing Business Development. "Building up liquidity in these products will be a gradual process, and we will work closely with both buy- and sell-side participants to manage this development. This progress contributes to build out our aspiration to become the home of the EUR yield curve, and we'd like to thank both Aegon and J.P. Morgan for their support and commitment."
Derek Milner, Senior Portfolio Manager Derivatives & Hedging at Aegon AM: "From our perspective, being able to clear a greater range of products at Eurex is an important step forward and will offer real benefits for end-clients such as ourselves.  We're very happy to clear these first trades at Eurex and we will look to further develop exposures over the near to mid-term."
Tom Prickett, co-head of EMEA Rates, J.P. Morgan said: "Acting as executing broker on trades such as these gives us the opportunity to provide additional liquidity and choice for our clients. Today's announcement fits within our broader strategy to assist our clients in efficiently managing exposures across more products and currencies."
Further deepening this liquidity pool at Eurex will ensure a greater choice for end-clients as they seek to realize efficiencies by managing portfolios across eligible clearing houses.
Source: Eurex