For Hedge Funds, 2020 is Year of the Cloud 
11.11.2020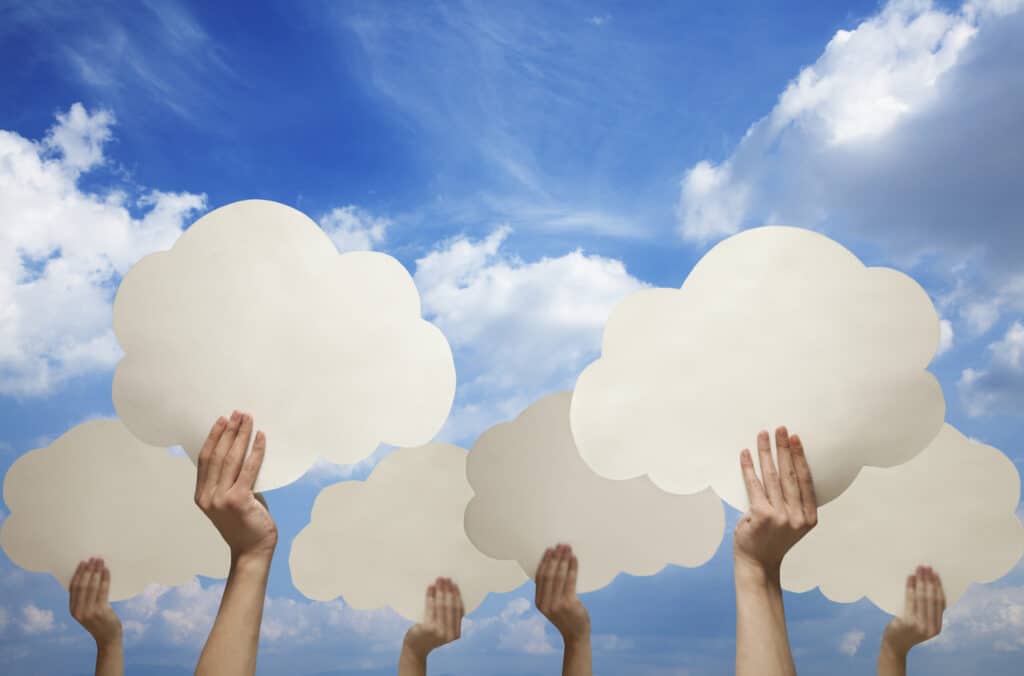 Hedge funds are gaining altitude in their move to the cloud.
"What was best-of-breed years ago — having lots of different systems, intertwined and integrated with each other — has become untenable," said Thomas Kim, CEO of Enfusion. "True cloud-based offerings are at the center of doing away with that legacy. The market is moving in that direction, in an accelerated fashion."
Enfusion, which provides a cloud-based investment management software and analytics platform, published research in October that showed hedge fund managers are growing more comfortable with moving data to the cloud to gain operational efficiencies, but data management remains a challenge.
Kim drew the critical distinction between native cloud and cloud-based systems. Native cloud is designed with rapid change, scale and resilience in mind; the purpose is to provide agility and instantaneous access to data and new functionality. Some firms migrate their legacy infrastructure systems to the cloud and call them cloud-based, but the inherent limitations of legacy systems remain. For a technology provider managing multiple versions of their system for each client, whether being 'on-prem' or in AWS or Azure doesn't address the real challenge, of how to nimbly provide continuous transformative improvements that advance business velocity while also providing valuable BAU services.
The Enfusion research was based on a survey of 56 hedge fund managers conducted in the first quarter of 2020. The world changed near the end of that period when COVID-19 lockdowns commenced, and the rest of the year has been unprecedented in terms of working from home and decentralized trading and operations, all of which has underscored the need for the most flexible and scalable technology.
"COVID-19 in many ways has paved the way for hedge fund tech upgrades, or at least an awareness of the need for that," Kim said. "If people didn't really know about true cloud-based native options before, they know about them today and they are better able to discern and differentiate between the offerings."
Of hedge funds surveyed by Enfusion, 100% of fully cloud-based managers reported improved operational efficiency from utilizing cloud; 72% said data security was improved; and 67% said cybersecurity was improved. Ninety-six percent of hedge funds that have adopted cloud did not reduce headcount as a result, but they were able to shift human bandwidth from rote and repetitive 'low touch' tasks, toward higher-touch, higher-value efforts such as managing client and vendor relationships as well as internal digitization initiatives.
The research from Q1 can be seen as a scene-setter for what has ensued over the subsequent seven-plus months. "If we did the research and ran the report today, there would probably be a spike and an acceleration to the adoption," Kim told Markets Media on Oct. 30.
One key motivation for hedge funds in transforming their technology is leveraging more value from data in investment decision making. "Everyone knows that data is critical; it's how they're able to use that data that's the issue," Kim said.
For a trading and investing firm using data from different sources, across different systems, problems can arise due to leakage that occurs between systems, and the daunting tasks of normalization and recompilation. The ideal is a single data set from one system, Kim said, rather than a body of data that has been "Frankensteined" together.
"Having a single source of truth, or golden set of data, that has been purified and cleansed, is very impactful to firms to use that to make investment decisions," Kim said. "So, there is a big effort going on in the broader investment community toward figuring out how to tame data."
True cloud-based solutions can scale up and scale down in step with the business, whereas legacy technology put on the cloud can scale up, but can't really scale down, an inflexibility that can preclude cost savings when they're needed most.
"As funds large or small go through great times and bad times, the infrastructure and the cost associated with that should be able to cascade up and cascade down relative to that," Kim said. "That's the whole premise behind native cloud systems: bringing on another client is a simple database entry, versus with legacy technology, it's large implementations, it's acquiring equipment, it's painful conversions."
Concluded Kim: "Technology is changing to better help investment managers focus on their jobs, which is to find alpha. Outsourcing commoditized services in the middle and back office and leveraging native cloud systems to set the right foundation is what they should be leaning into."