From Small-Caps to Big Homes
07.27.2022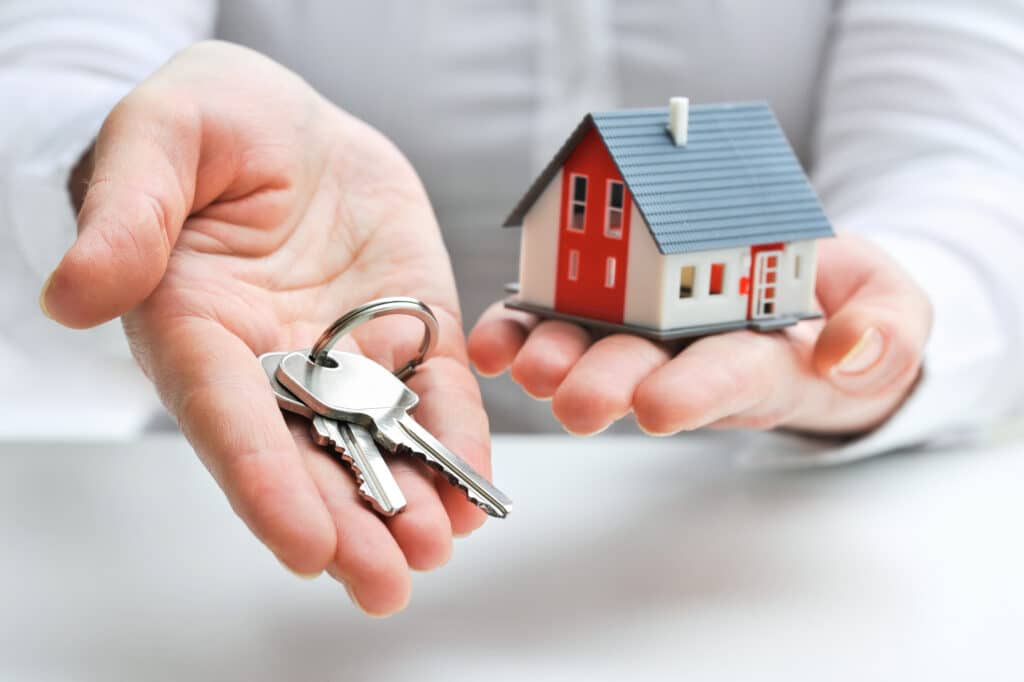 This article first appeared as FLASH FRIDAY on Traders Magazine. FLASH FRIDAY is a weekly content series looking at the past, present and future of capital markets trading and technology. FLASH FRIDAY is sponsored by Instinet, a Nomura company,
When last sighted in the pages of Traders Magazine, Tim Olsen was talking about how algorithms weren't his cup of tea.
In the September 2006 'Buyside Snapshot' titled Algos Need Not Apply, Olsen, then head trader at ICM Asset Management, said algos didn't help much in trading the small- and mid-cap equities that his $1.2 billion buy-side firm specialized in.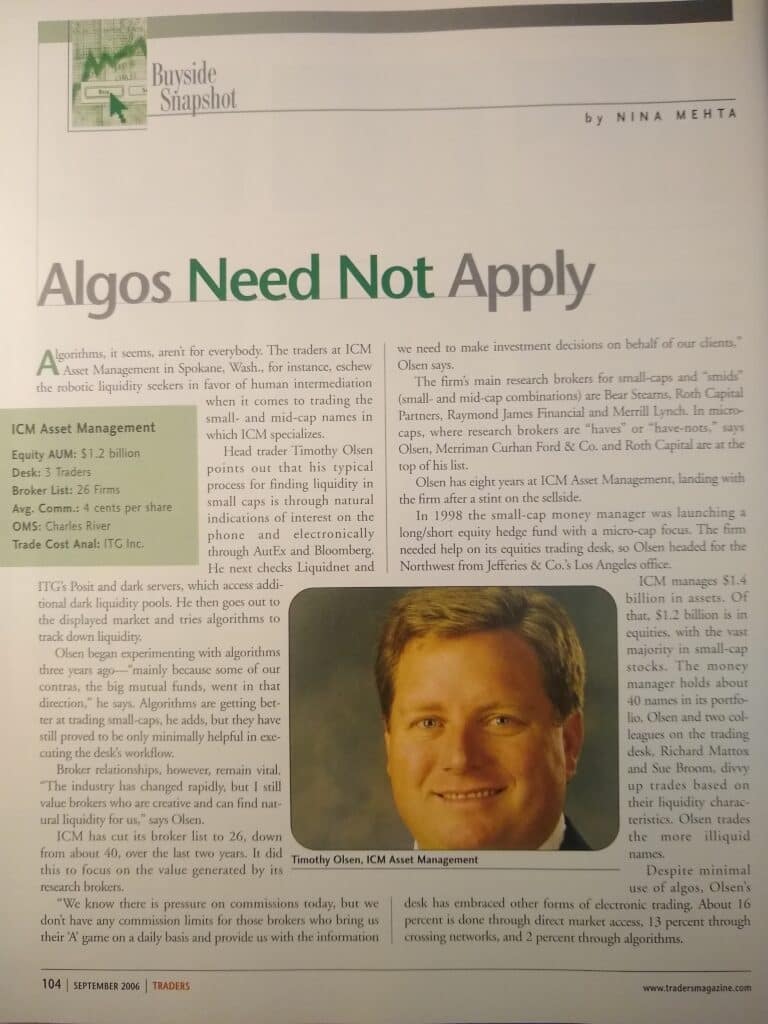 "I still value brokers who are creative and can find natural liquidity for us," Olsen said in the article.
Flash forward 16 years. Olsen left the capital markets industry in 2017, and he is now a broker for John L. Scott Real Estate, where he helps clients buy and sell homes in the Spokane Valley, Washington and Coeur d'Alene, Idaho areas.
Traders Magazine caught up with Olsen, 54, between property showings earlier this week. As it turns out, he still doesn't use algos.
You were with Jefferies for 10 years before moving to ICM Asset Management in 1998. How/why did you move to the buy side?
My number-one client when I was with Jefferies opened a hedge fund and they were trading small cap value, so I went over to work for my best account.
What was the 'story' of ICM, where you were a trader and portfolio manager for almost 20 years?
Well, it's kind of a depressing story. We got it up to a couple billion dollars in small cap value. We opened up a hedge fund with a microcap focus on the long side and went through some rough spots as far as performance goes. And eventually, that firm got wound down. It just kind of imploded for a few years. I left the industry in the summer of 2017, as it was being unwound.
You weren't a big fan of trading algorithms in 2006?
We were all high touch, block trading. I used Liquidnet and other things like that back in the day when algos were first getting started, and I could see where it was needed for large cap stocks, because you could buy small amounts of IBM all day long. But some of the spreads, at least back then, for small-cap stocks were just too wide, and it was just too difficult. We would seek out blocks because we might be buying five, six, seven percent of a company at any one time just because we had a lot of assets to put to work.
Now things are much more sophisticated. I think my job, or at least what I knew it as, is probably gone. All the investment advisors, they're mostly using ETFs now. For me it was all about relationships with brokers – I would be on the phone with a few of them all day long, looking for patterns, looking for blocks. My time was great when it was happening, but I could see why it got replaced.
How / why did you transition to be a real estate broker?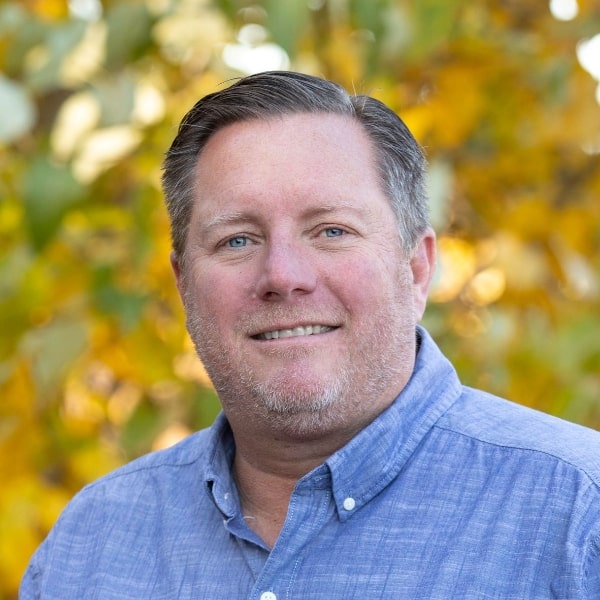 I took the summer of 2017 off, and I decided to follow my passion. I've always loved real estate, my brother and his wife were into it, and I think I'm good at it. I decided to get my license on July 4, and by the 1st of August, I was a licensed real estate agent here in Spokane, Washington.
It was just a natural fit. I love negotiating, I love gaining the client's trust. When I left the business, things had evolved so much, that I was not only the head trader, but I was also a portfolio manager and a strategist. So I felt compelled to be able to talk to clients about interest rates, economics, what moves markets, why things happen, etc. I knew the housing market from the short side, as I traded it in 2007-2009. So I knew the real estate business from that side, but I just hadn't been inside houses, showing drapes and couches and stuff. But I felt as though I had enough of a background where I could add value.
I live in a city called Liberty Lake, Washington, a few miles from the Idaho border and the city of Coeur d'Alene. I work in eastern Washington and northern Idaho since. I'm a Senior Residential Specialist and a Real Estate Negotiation expert. I've taken some classes to get more skilled at finding the win-win for everybody. Honestly, I've had a very successful time with it, and I'm having a blast.
What words of wisdom might you have for someone who might be feeling a little burned out on the trading desk and considering something different?
Follow your passion – figure out what really gets you up in the morning and what will keep you happy. The trading gig, I was not going to be an old man doing that. I can do this as an old man. It's not going to kill me. So just find a passion and figure out what you can do with it.