FTSE Russell and JPX Launch Net Zero Climate Indices
04.25.2022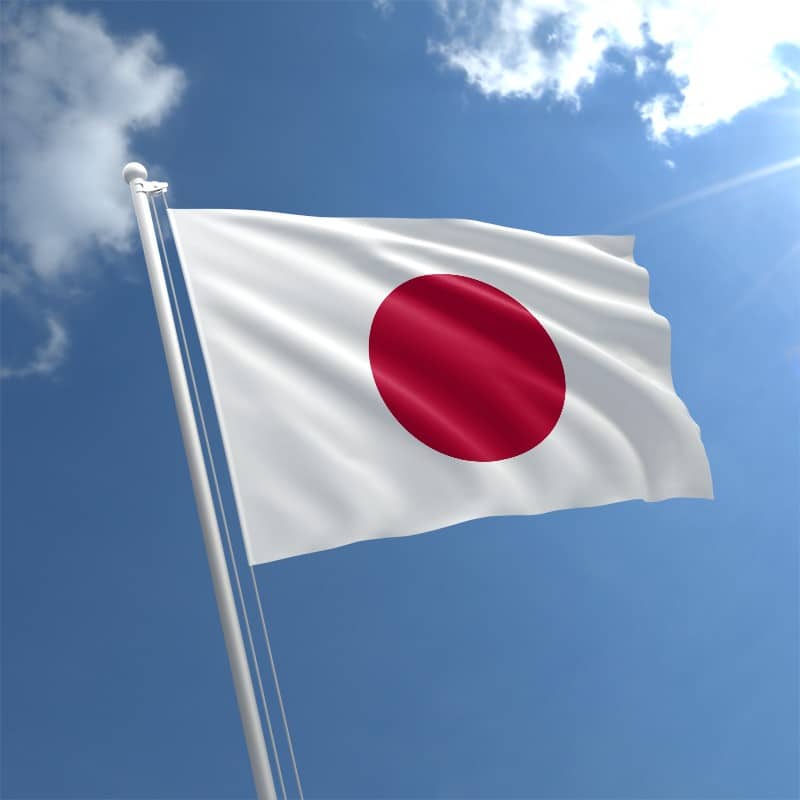 New index series consists of the FTSE JPX Net Zero Japan 500 Index and FTSE JPX Net Zero Japan 200 Index and will achieve alignment with net zero emissions pathways by 2050
The indices incorporate multiple dimensions of climate exposure including carbon emissions, fossil fuel reserves, green revenues, climate governance, and carbon performance
Launch underpins FTSE Russell and JPXI partnership to design financial market infrastructure initiatives to promote global sustainable investment
The FTSE JPX Net Zero Japan Index Series adheres to the EU's Climate Transition Benchmark (CTB) standards, enabling investors to reallocate capital based on the climate credentials and carbon performance of the constituent companies in the index
FTSE Russell, a leading global index, data and analytics provider, JPX Market Innovation & Research, Inc. ("JPXI") a wholly owned subsidiary of Japan Exchange Group (JPX), and JPX announced the launch of the FTSE JPX Net Zero Japan Index Series. The new index series consists of two indices, FTSE JPX Net Zero Japan 500 Index and FTSE JPX Net Zero Japan 200 Index. Both adhere to the EU's Climate Transition Benchmark (CTB) standards, which enables investors to reallocate capital based on the climate credentials and carbon performance of the constituent companies in the index.
@FTSERussell JPX Market Innovation & Research Inc launch the FTSE JPX Net Zero Japan Index Series. FTSE Russell and #JPXI are partnering to design financial market infrastructure initiatives to promote global sustainable investment Read our press release: https://t.co/9YGWWdLsxq pic.twitter.com/z7tIuMvTe0

— FTSE Russell, An LSEG Business (@FTSERussell) April 22, 2022
Japanese investors are increasingly seeking to mitigate climate risks, capture climate opportunities from the nascent green economy and ensure alignment with Net Zero emissions pathways by 2050 in their portfolios. FTSE Russell's 2021 Sustainable Investment survey of global asset owners found that over two thirds (68%) of APAC asset owners are prioritising climate issues and over half are 'very concerned' about climate risk.
The FTSE JPX Net Zero Japan Index Series aligns to net zero by 2050 by applying average 7% annual reduction in carbon emissions and fossil fuel reserves. The indices are also designed to achieve a 30% relative reduction in those climate characteristics compared with its respective base index[1]. In addition, the indices achieve a significant uplift in exposure to the green revenues of the companies to evaluate those that are benefitting from the transition to the green economy.
The indices integrate Transition Pathway Initiative (TPI) Management Quality scores and Carbon Performance scores. The TPI is backed by over 100 major asset owners with a combined $40 trillion in AUM and advice. The scores are used to increase exposure to companies that demonstrate a higher level of preparedness for a low-carbon transition. TPI Management Quality scores measure a company's incorporation of climate change considerations into their business strategy. TPI Management Quality scores are based on the recommendations of the Taskforce for Climate-Related Financial Disclosures ('TCFD'). TPI Carbon Performance scores measure how companies' carbon performance might compare to the international targets and national pledges made as part of the Paris Agreement. The indices achieve improved average TPI MQ scores and use TPI CP scores to overweight/underweight companies.
The indices will be used as the basis of passive fund allocation, as a performance benchmark for actively managed funds, or to inform investment research.
Arne Staal, CEO, FTSE Russell, comments:
"We're delighted to expand on our partnership with JPX to bring this new climate index series to the market. COP 26 in Glasgow highlighted the critical need for financial markets to be part of the solution to the climate emergency, and this partnership reinforces our commitment to enable this transition. Our collaboration with JPX provides investors with important new tools to enable capital reallocation in Japanese equity markets. The FTSE JPX Net Zero Japan 500 Index will give investors the ability to align their exposure with the 2015 Paris Agreement using the TOPIX 500 as a base universe."
Koichiro Miyahara, President & CEO of JPX Market Innovation & Research comments:
"In July 2018, London Stock Exchange Group and JPX agreed to collaborate in the sustainable investment field and on product marketing around ESG-related products and services. Under that framework, we are delighted that FTSE Russell and JPXI jointly commence the calculation of the new environmental index series. As the leading index provider for Japanese equities, JPXI expects this initiative supports efforts towards carbon neutrality. It is also a great honour for JPXI which was established on 1 April 2022, to jointly provide the first new co-branded index with FTSE Russell."
JPX and LSEG, as Partner Exchanges in the United Nations (UN) Sustainable Stock Exchanges (SSE) initiative, are both firmly and demonstrably committed to promoting sustainable investment. The newly launched indices are the latest collaboration between London Stock Exchange Group and JPX after their agreement to work together to design financial market infrastructure initiatives to promote global sustainable investment in July 2018.
Source: LSEG