German Green Bonds Deliverable Into Fixed Income Futures
01.13.2021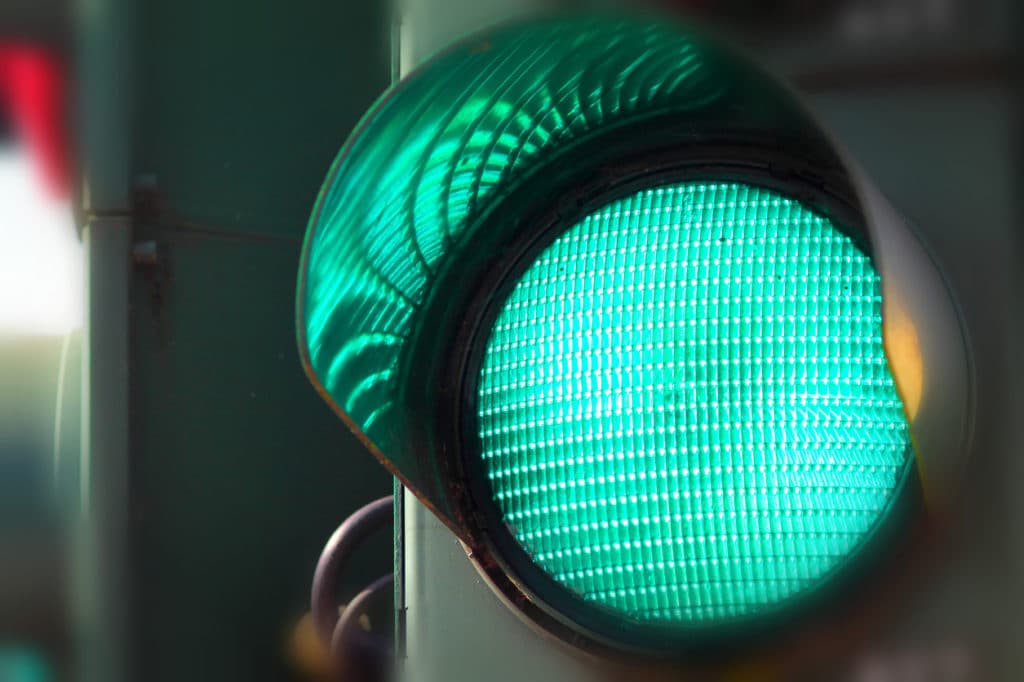 The Federal Republic of Germany – Finance Agency recently released its issuance outlook for the Federal Government for 2021. Although the majority of the annual issuance volume in 2021 will be placed via the Federal Government's conventional money market and capital market instruments, the issuance outlook for 2021 includes two key Green Federal securities. Together with its standard conventional bonds, the Federal Government intends to issue the first 30-year Green Bund in May, as well as a new 10-year Green Bund in September. When the Green German Federal twin security is issued, the conventional bond will be increased by the same amount at the same time.
This issuance outlook is again a testament that Green bonds and ESG are sustainable long-term themes
"In the future, we will issue green Bunds every year to establish a green Euro interest rate benchmark. Planned well before COVID 19, we are keen to support the development of sustainable financial markets and, in particular, the green market segment by issuing Green German Government securities," said Tammo Diemer, member of the Executive Board at the Federal Republic of Germany – Finance Agency.
Eurex was involved in the conception of the green market segment for Germany and contributed towards sustainable financial markets by integrating green bonds that are now deliverable into the existing German Fixed Income Futures.
The German Finance Agency's 2021 issuance outlook includes two key Green Federal #securities. We were involved in the conception of the green market segment for Germany by integrating now-deliverable #GreenBonds into existing German #FixedIncome #Futures. https://t.co/aU6TjzCbjh pic.twitter.com/u27o5Yhpi1

— Eurex (@EurexGroup) January 14, 2021
"For many of our investors, Futures deliverability is one of the most important criteria. The turnover rate in Bund futures is usually even higher than the strong trading in the underlying itself," said Diemer.
In order to ensure the German green bonds become deliverable, Eurex amended the minimum issue amount from EUR 5 to EUR 4 billion in the Eurex contract specifications for German Fixed Income Futures.
"With the integration of these bonds, German Fixed Income Futures are the first futures to include green sovereign bonds into the deliverable basket", said Jutta Frey-Hartenberger, fixed income derivatives R&D, Eurex. "The concept of the standard bond and the green twin bond increases the overall size of the deliverable basket and confirms the European benchmark status of German Fixed Income futures for international investors."
As the issuance of green bonds and other ESG-bonds is constantly increasing, Eurex Repo recently launched a Green Bond GC Basket. This essential new segment allows asset managers and real money accounts – which have already adjusted their investment policies in order to be ESG-compliant – to manage their money market activities accordingly. The Green GC Bond Basket is the first standardized repo product incorporating ESG data –Green German Federal securities clearly belong to that basket.
Source: Federal Republic of Germany – Finance Agency.
Full year and December 2020 figures at Eurex
Partnership Program continues to facilitate growth in OTC Clearing
Traded ESG derivatives contracts up by over 80% in 2020
Eurex's Partnership Program continued its success story in 2020. In the OTC Clearing segment, notional outstanding volumes grew by 29%, up from 12.9 trillion EUR in 2019 to 16.6 trillion and average daily cleared volumes grew by 16% overall – up from 103 billion EUR in 2019 to 122 billion EUR in 2020. Longer dated Interest Rate Swaps grew even more strongly with a 33% rise. These volumes were driven to a substantial degree by the Partnership Program which offers participants the chance to share in the economics of OTC IRD clearing and have a say in the governance of Eurex Clearing. Portfolio switch activity also increased significantly throughout the year, while Eurex contracts continue to show a similar spread with no material basis compared to LCH.
Our Partnership Program continued to facilitate growth in #OTC #clearing in 2020: notional outstanding volumes grew by 29%, and average daily cleared volumes were up 16% overall compared to 2019. Get all #Eurex and #EurexClearing stats for 2020 here: https://t.co/XoBsShOzOD pic.twitter.com/r70uttOb9C

— Eurex (@EurexGroup) January 12, 2021
In the financial derivatives segment, a very strong Q1 was followed by more moderate trading activity across the rest of the year. Overall, 2020 saw a small reduction of 4% in the number of traded contracts compared to 2019. Eurex's largest segment, European equity index derivatives, was the best performing with the number of traded contracts growing 10% from 953.0 million in 2019 to 1,050.7 million in 2020. EURO STOXX was the most active sector with 153.6 million traded contracts, up 8.4% from 141.7 million in 2019. And some of the strongest rises were seen in the number of traded ESG derivatives contracts – up 83% to 1.3 million traded contracts – and Equity Total Return Futures, with over 116,000 contracts changing hands in their first full year of trading.
Eurex Repo, a leading marketplace for secured funding and financing, saw overall term-adjusted volumes grow by 10% in 2020. Activity in GC Pooling increased significantly at the onset of the Covid-19 related market turbulence, demonstrating the importance of these markets for banks' liquidity management in times of market stress. 2020 also saw the launch of the first Green Bond GC Basket – an initiative welcomed by both market participants and industry bodies, and a clear signal regarding the ongoing development of the ESG sector.
Source: Eurex