GT Podcast Ep. 3: Evolving Business Models for Custodians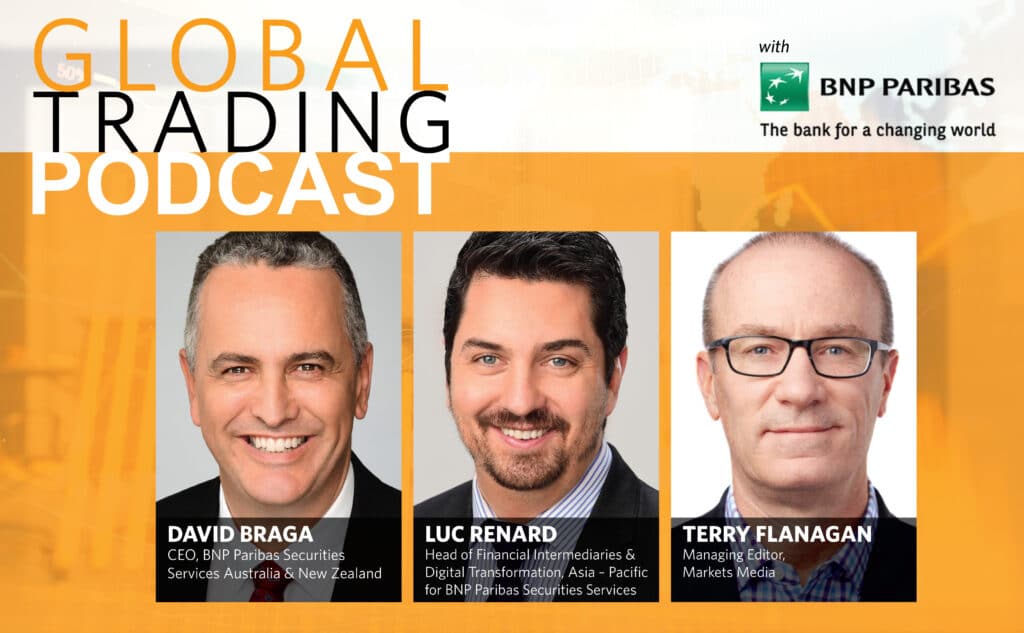 David Braga, CEO, BNP Paribas Securities Services Australia & New Zealand, and Luc Renard, Head of Financial Intermediaries & Digital Transformation, Asia-Pacific for BNP Paribas Securities Services, discuss evolving business models for institutional custodians with Markets Media Editor Terry Flanagan.
Click here for GT Podcast Episode 1, about the past, present and future of the securities services business.
Click here for GT Podcast Episode 2, about the use and potential use of distributed ledger technology in securities service.