Goldman Sachs Joins OS-Climate
02.04.2021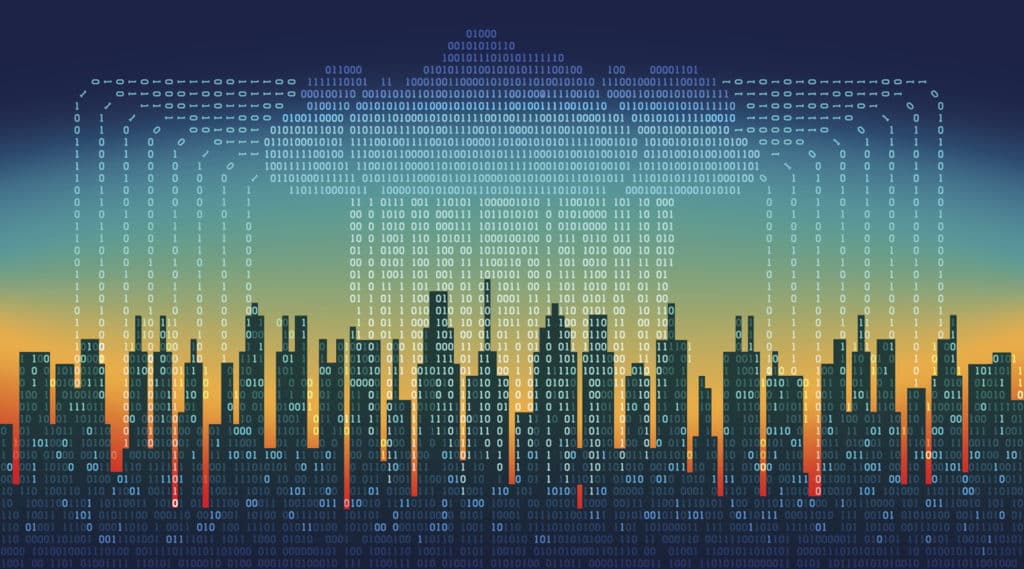 Today, OS-Climate announced that Goldman Sachs has joined its cross-industry coalition seeking to shift global investment toward zero-carbon emissions through the development of comprehensive data sets and evaluation tools that are available to all. We expect Goldman Sachs to provide critical expertise in climate risk, product development, and financial reporting that will result in better tools to help all companies, asset managers, and investors more consistently and effectively evaluate progress against decarbonization goals.
"The world needs comprehensive data to meaningfully address climate change, and this diverse coalition is attacking a key shortcoming of so many efforts to make progress," said Goldman Sachs Group CEO David Solomon.
OS-Climate is a collaborative, member-driven, non-profit platform hosted by the Linux Foundation for the development of open data and open source analytics for climate risk management and climate-aligned finance and investing. The membership currently consists of a global, cross-industry coalition of Allianz, Amazon, Federated Hermes, Microsoft, and S&P Global. Goldman Sachs will be the first founding US bank member and the first Premier member of OS-Climate.
"As corporates seek to integrate climate considerations into their business activities, they realize that the cost, the availability and quality of data, and analytical tools to make sound decisions is lacking," said Solomon. "More widely available data, and collaboratively developed analytics, will help companies measure progress against decarbonization goals and investors assess the physical and transition risks to which the industry is exposed."
Using the Community-Based Open Source approach that has enabled breakthrough innovation in life sciences and tech, OS-Climate will leverage the Linux Foundation's governance, licensing, and collaboration structures to efficiently coordinate climate data and tool development across a wide range of stakeholders. As a founding board member, Goldman Sachs will not only support efforts to enhance OS-Climate's data and analytics tool suite, but will also seek to leverage its networks and resources to make contributions to the broader stakeholder community.
"The cost and complexity of data and analytics for climate-aligned finance require systematic collaboration and resource sharing across hundreds of users and contributors," said Truman Semans, Executive Director of OS-Climate. "We are delighted Goldman Sachs will help lead this collaboration through OS-Climate, allowing investors, banks, regulators, companies, and civil society to deliver climate solutions with more speed and innovation than any one organization could achieve alone."
"Goldman Sachs has already been a valued member of the Linux Foundation, and we are thrilled it has deepened its commitment in joining OS-Climate," said Jim Zemlin, Executive Director of The Linux Foundation. "To tackle the data and analytics needs holding back climate-alignment of the global economy, The Linux Foundation is uniquely capable, bringing its member companies across many sectors and 243,000 individual developers worldwide, along with world-class expertise from its initiatives LF AI and Data, Hyperledger, FINOS, and LF Energy."
The Goldman Sachs Group, Inc. is a leading global investment banking, securities and investment management firm that provides a wide range of financial services to a substantial and diversified client base that includes corporations, financial institutions, governments and individuals. Founded in 1869, the firm is headquartered in New York and maintains offices in all major financial centers around the world.
Founded in 2000, the Linux Foundation is supported by more than 2,160 members and is the world's leading home for collaboration on open source software, open standards, open data, and open hardware. Linux Foundation's projects are critical to the world's infrastructure including Linux, Kubernetes, Node.js, and more. The Linux Foundation's methodology focuses on leveraging best practices and addressing the needs of contributors, users and solution providers to create sustainable models for open collaboration.
Source: Linux