HKEX Appoints CEO From JP Morgan
02.09.2021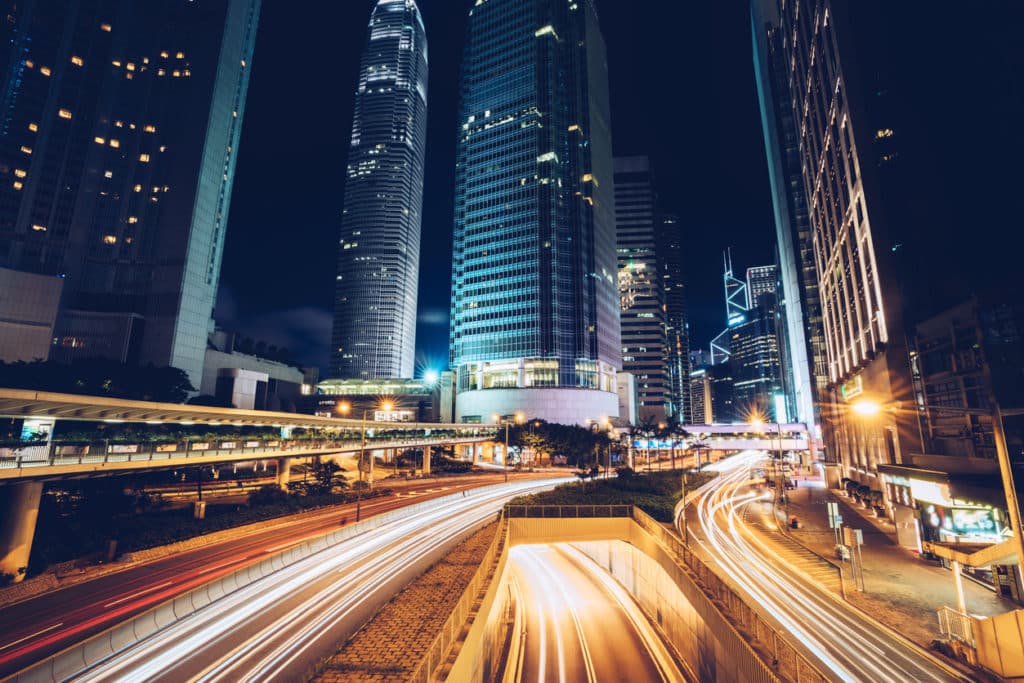 Hong Kong Exchanges and Clearing Limited (HKEX) is pleased to announce today (Tuesday) the appointment of Mr Alejandro Nicolas Aguzin (Nicolas Aguzin or Mr Aguzin) as Chief Executive of HKEX, effective 24 May 2021 for a term of three years until 23 May 2024, subject to the approval of the Securities and Futures Commission. Mr Aguzin, subject to such approval, will also become an ex-officio member of the HKEX Board of Directors (the Board) effective 24 May 2021.
Mr Aguzin joins HKEX from JP Morgan, where he is currently Chief Executive Officer of JP Morgan's International Private Bank and a member of the Operating Committee for the firm's asset and wealth management business. Prior to this, from 2012 to 2020, Mr Aguzin was CEO, JP Morgan, Asia Pacific where he oversaw and led JP Morgan's growth in China, and the region.
Mr Nicolas Aguzin will be joining us as Chief Executive of #HKEX on 24 May 2021. We look forward to welcoming him to HKEX. More: https://t.co/TDIlufK1Xn pic.twitter.com/wVIdMBqmsO

— HKEX 香港交易所 (@HKEXGroup) February 9, 2021
Mr Aguzin joined JP Morgan in 1990, and has held a number of leadership roles spanning lines of business and geographies during his 30 years with the firm, including as Head of Investment Banking, Asia Pacific from 2015 to 2019, and as CEO of JP Morgan Latin America from 2005 to 2012. Mr Aguzin holds a Bachelor of Science degree in Economics from the Wharton School of the University of Pennsylvania in the US. Mr Aguzin has been based in Hong Kong for the last nine years.
Laura M Cha, HKEX Chairman, said: "We are delighted to announce the appointment of Mr Aguzin as the new Chief Executive of HKEX. He brings with him a wealth of international and regional experience in capital markets and financial services, including extensive knowledge of Mainland China, having served as chief executive for JP Morgan in Asia. This will be invaluable to us as we continue to build our business' success, as well as drive the ongoing growth and development of Hong Kong as a leading international financial centre.
"As a highly respected and experienced executive, his broad experience in Greater China, the Americas and globally, makes him extremely well-placed to lead HKEX as we enter a post-Covid world, with the many opportunities and challenges that this will bring. Mr Aguzin's skills and expertise will help us drive forward our strategy, utilising our deep China experience, but also reinforcing our international reach and relevance. Strong leadership, integrity, excellent relationships and a global outlook will be defining factors in our, and our markets', long term success and we look forward to welcoming Nicolas to HKEX as we continue to Connect China, Connect the World.
"On behalf of the Board, I would like to thank Mr Calvin Tai for his excellent stewardship this year, and for his continuing commitment to our business and support of markets and our community," said Mrs Cha.
Nicolas Aguzin, Chief Executive-designate of HKEX, said: "I am deeply honoured to be asked to lead the world's largest stock market group, especially at such an important time for global financial markets. In recent years, HKEX has been instrumental in defining the evolution of Asian finance and has become the world's leading IPO venue. I am excited to now have the opportunity to build on the solid foundations of innovation, impact and progress created by my predecessors.
"HKEX has a critical role to play in the evolution of strong, resilient and interconnected global financial markets. As China's economy and capital markets continue to open, HKEX will become ever more relevant, facilitating anticipated significant new flows of capital, and supporting the strong demand for capital to fuel growth, acting as a catalyst that connects China with the world, and the world with China. I am optimistic and energised for the future and believe that with Calvin and my new colleagues, we have a unique opportunity to help drive and deliver our collective global prosperity," said Mr Aguzin.
The Board believes that Mr Aguzin's extensive experience in Hong Kong, Mainland China, Asia and globally, and his deep knowledge of global capital markets, will help HKEX continue to build its competitiveness, as well as support the ongoing growth and development of Hong Kong's unique financial markets. Alongside his financial sector expertise, Mr Aguzin's track record of strong leadership, his excellent regional and international relationships and his global outlook were contributing factors in the selection process. Further, the Board believes that Mr Aguzin's expertise will complement the existing skills within the organisation and be invaluable to HKEX as it continues to drive forward its strategy to be China Anchored, Globally Connected, and Technology Empowered.
With the appointment of Mr Aguzin, Mr Calvin Tai will cease to be the Interim Chief Executive of HKEX and an ex-officio member of the Board on 23 May 2021. He will continue in his roles, as Co-President and Chief Operating Officer of HKEX. The Board would like to express its sincere gratitude to Mr Tai for his leadership and dedication to HKEX as Interim Chief Executive.
Source: HKEX