HKEX Completes First Client Clearing Trade
06.16.2020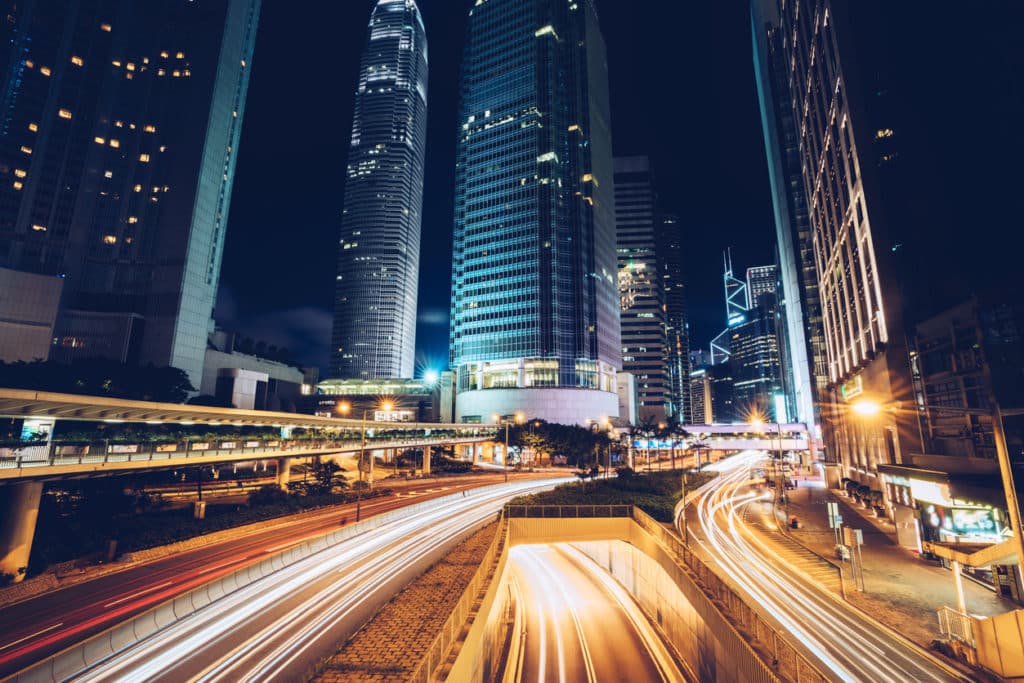 Hong Kong Exchanges and Clearing Limited (HKEX) is pleased to announce that its over-the-counter (OTC) derivatives clearing subsidiary, OTC Clearing Hong Kong Limited (OTC Clear), has successfully cleared its first trade for client clearing services, with HSBC as the clearing broker for Chong Hing Bank.
HKEX's #OTC derivatives clearing subsidiary, #OTCClear, has completed 1st client trade via client clearing👍🏻. More: https://t.co/ypVH0ciG1J pic.twitter.com/CJTxQvuGw1

— HKEX 香港交易所 (@HKEXGroup) June 15, 2020
Calvin Tai, Co-President and Chief Operating Officer, HKEX, said: "We are very excited to commence our client clearing services which allow clearing members to provide capital savings and netting benefits of central clearing for their clients. OTC Clear's expanding suite of clearing services and products, combined with HSBC's robust derivatives clearing capabilities, provide great opportunity to serve a continuously growing market."
"The expansion to client clearing will leverage on our unique clearing solutions in the offshore renminbi and other currencies. Going forward, we will further develop our client base and expand OTC product offerings as a global market leader in the Asian time-zone," said Mr Tai.
Justin Chan, Head of Greater China, Asia Pacific, Global Markets, HSBC, said: "HSBC is pleased to introduce client clearing service through HKEX OTC Clear, which demonstrates our continuous dedication in supporting the development of a safer and more efficient marketplace. Through the mitigation of counterparty risk, this solution serves as an essential bridge to facilitate our clients in navigating volatile market conditions."
Chan Yun Ling, Head of Financial Markets, Chong Hing Bank, said: "With its world-class product and service offerings, OTC Clear is the ideal global clearing house for OTC derivatives in the Asian time-zone. It plays a strategic role in upholding Hong Kong's position as an international financial centre. Its unique CNH OTC derivative clearing solutions will greatly benefit and strengthen Chong Hing Bank's presence in the offshore renminbi market as a cross-border integrated commercial bank."
OTC Clear provides clearing and settlement services for OTC derivative transactions. Its client clearing services help OTC derivative market participants fulfil their regulatory obligations, as well as benefit from the enhanced credit and capital efficiency of central clearing.
By clearing at OTC Clear, clients will be able to realise cross product margining across different asset classes between portfolios such as interest rates swaps and cross currency swaps, and achieve portfolio margin efficiency. Under the central clearing mechanism, clients can make use of the qualified central counterparty to alleviate interbank counterparty credit limitations, especially with small and medium-sized institutions. This in turn enhances market liquidity.
OTC Clear is recognised by authorities in the US, European Union, Japan and Australia to offer clearing services to their financial institutions. Earlier this year, OTC Clear received approval to offer client clearing services to banks in Japan, opening up a new region of opportunity for the Hong Kong-based clearing house.
OTC Clear was set up in 2013 to provide OTC derivatives central clearing services. The central counterparty marked another robust quarter in the January-March period, with total clearing volumes reaching US$44.8 billion, while it recorded a 42 per cent growth in cross currency swaps clearing volume to US$18.9 billion.
Source: HKEX